Introduction
You can add a FREE User who will have unlimited access to all subscription and PPV content without paying any subscription fee. The purpose of adding "FREE User" functionality is mostly to give access to your content to internal staff/employees. A FREE User doesn't need to register first. You can simply add a 'FREE User' and he/she will receive a welcome email with your website URL and login credentials (User Name & Password) to access your content. You can also delete a Free User at any time you want.
How to Add Free User
To add a Free User, go to "Support" -->"User Management" in the CMS
In the "User Type" field select  "Free User" from the drop-down. 
A new window will open where you need to type the User Name, Email and Password
Finally, click on "Submit". A free user will be added.
When you add a free user, an email notification will be send to the free user with login credentials to access your content.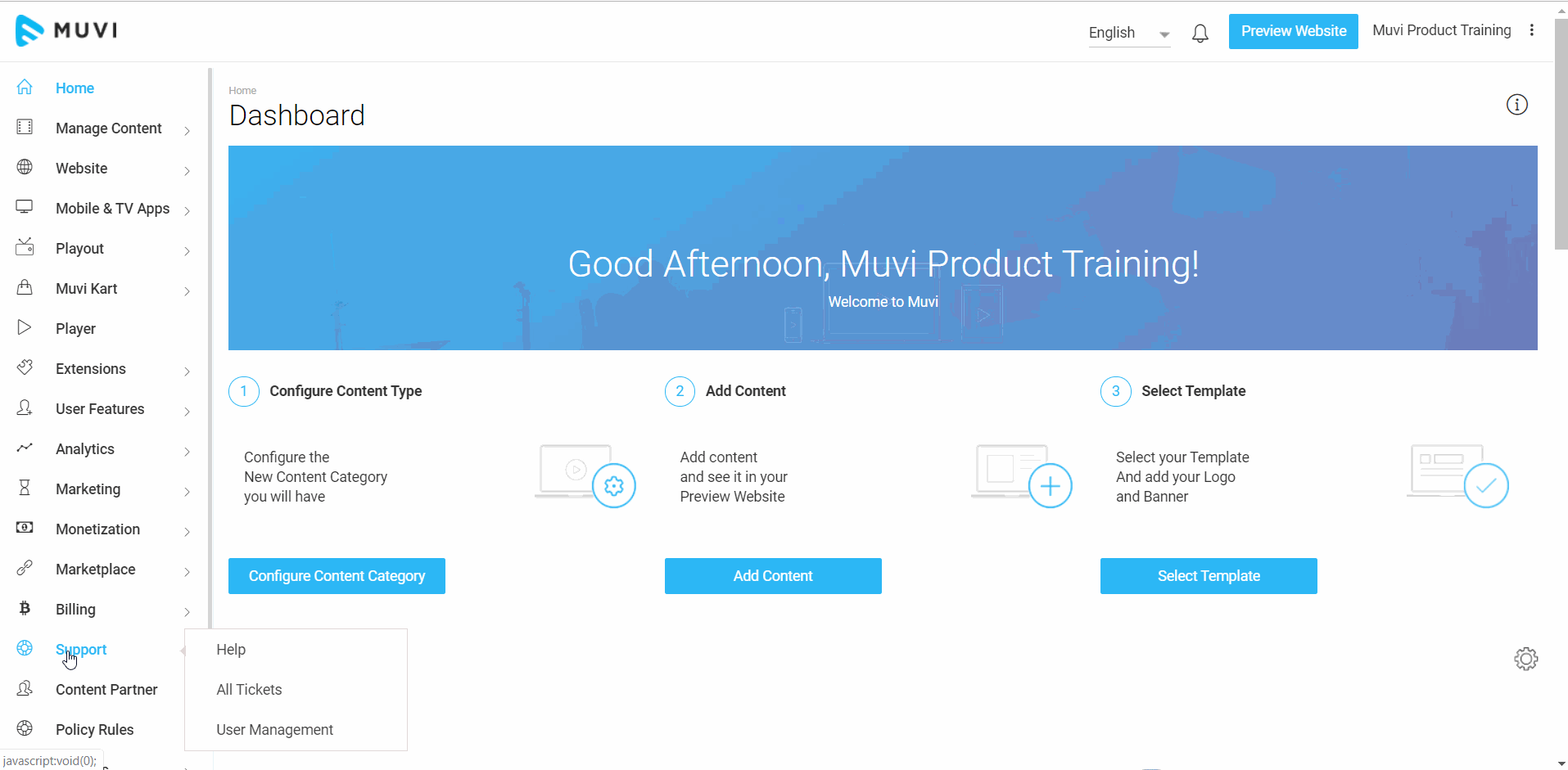 How to Delete Free User
If you want to delete a Free User, then you can easily do it through the CMS.
To "Delete" a Free User go to "Support" --> "User Management" in the CMS.
You will see different columns in the CMS like, User, Email, Type, Action.
You can either find the Free User by searching his/her Email Address and Type (Free User) under these columns or simply type the Email Address of a particular Free User you want to delete in the "Search Bar".
On the left hand side of the particular Free User, under "Action" click on "Delete Account".
You will see a window with "Yes" and "Cancel" option. Click on "Yes" to delete the Free User.
The free user will be deleted from your store.