How to View Support Ticket Status
Introduction
Muvi partners having multiple stores can add and view support tickets for all their linked stores at one place. Partners don't need to login to each store separately to add and/or view support tickets.
How to Add Support Ticket
Login to the partner portal (https://partners.muvi.com)
On the left-hand side menu, click on "Support"
Click on "Add Ticket"
Select the Studio from the drop-down list for which you want to add a support ticket
Type a title for the issue in the "Title" field
In the "Description" field type description about the issue
Select "Priority" from the drop-down list (i.e. Critical, High, Medium, Low)
Select "Type" from the drop-down list (i.e. Bug, New Feature, How to)
In the "App" field, select the app from the drop-down list (i.e Website, Android, iOS)
Click on "Browse" to add any screenshot of the issue
Finally, click on "Submit"
The support ticket will be added for the specific store.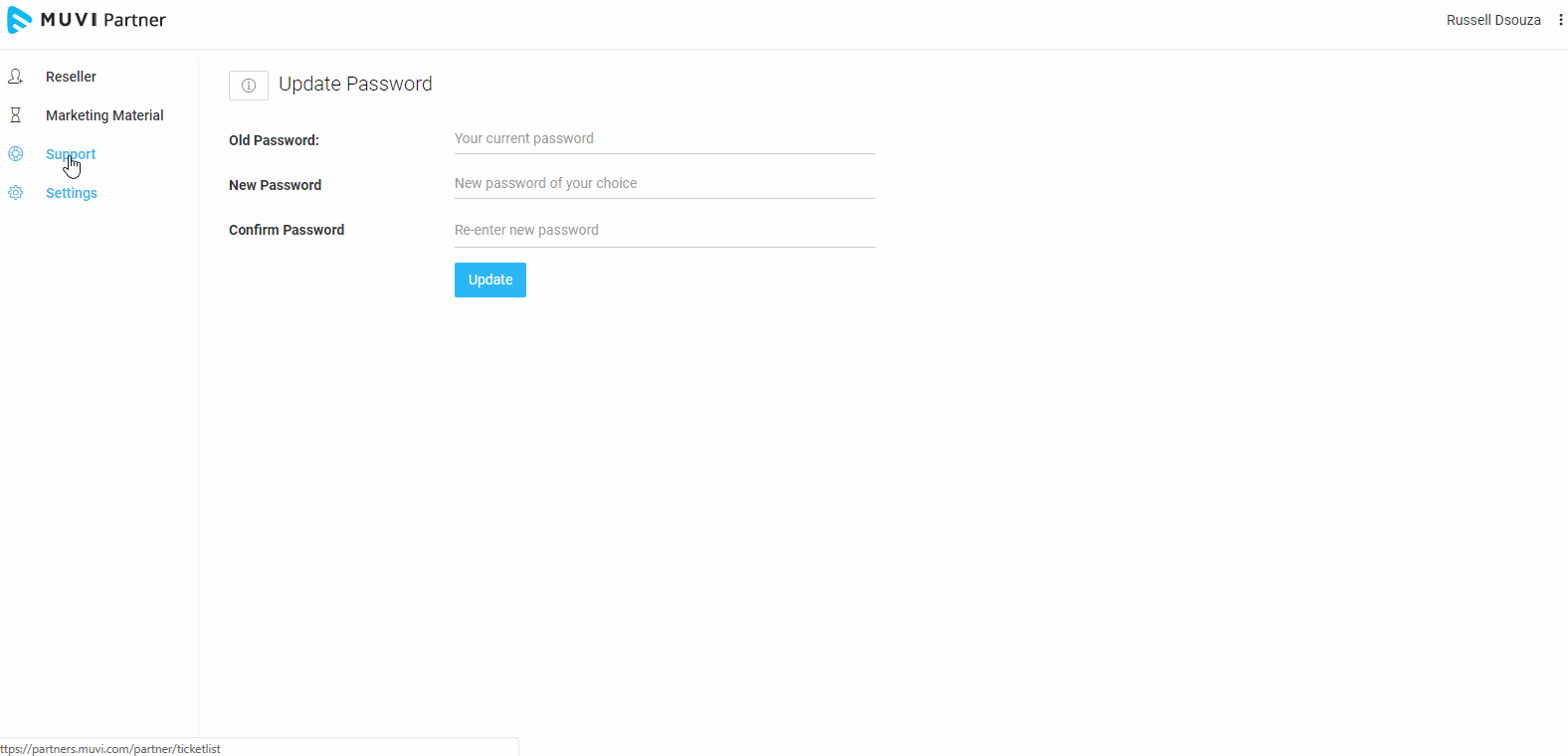 How to View Support Ticket Status
You can view support ticket status of all the stores at one place. 
Login to the partner portal (https://partners.muvi.com)
On the left-hand side menu, click on "Support"
There are multiple filtering options available to view support tickets
Type the ticket number or issue on the 'Search Bar" and hit enter. You will see the details of the support ticket including "Ticket Number", "Store Name", "Title", "Priority", "Last Update", "ETA" and "Status"
Use the ticket status filter to view support ticket for a specific issue. Select the status from the drop-down list (i.e. Open, Closed, All)
Use the priority filter to view the support ticket on the basis of priority. (i.e. Critical & High, Medium, Low)
You can also view the tickets for specific store. Select the store from the filter. You will see the support ticket details of that store