Introduction
By adding watermark to videos can help stop your videos from unauthorized using and copying. You can use your Email Address, IP Address and Date as watermark. When someone plays your video, this information will be displayed on the video player.
How to Add Watermark
To add watermark to your videos, click on "Player" in your Muvi CMS.
Select the check box "Add Watermark on The Player".
There are three options available to add as your watermark i.e. "User Email Address", "IP Address" and "Date". If you wish you can add all these three options or any one or two of them. Select the check box according to your preference. (See Below Screenshot)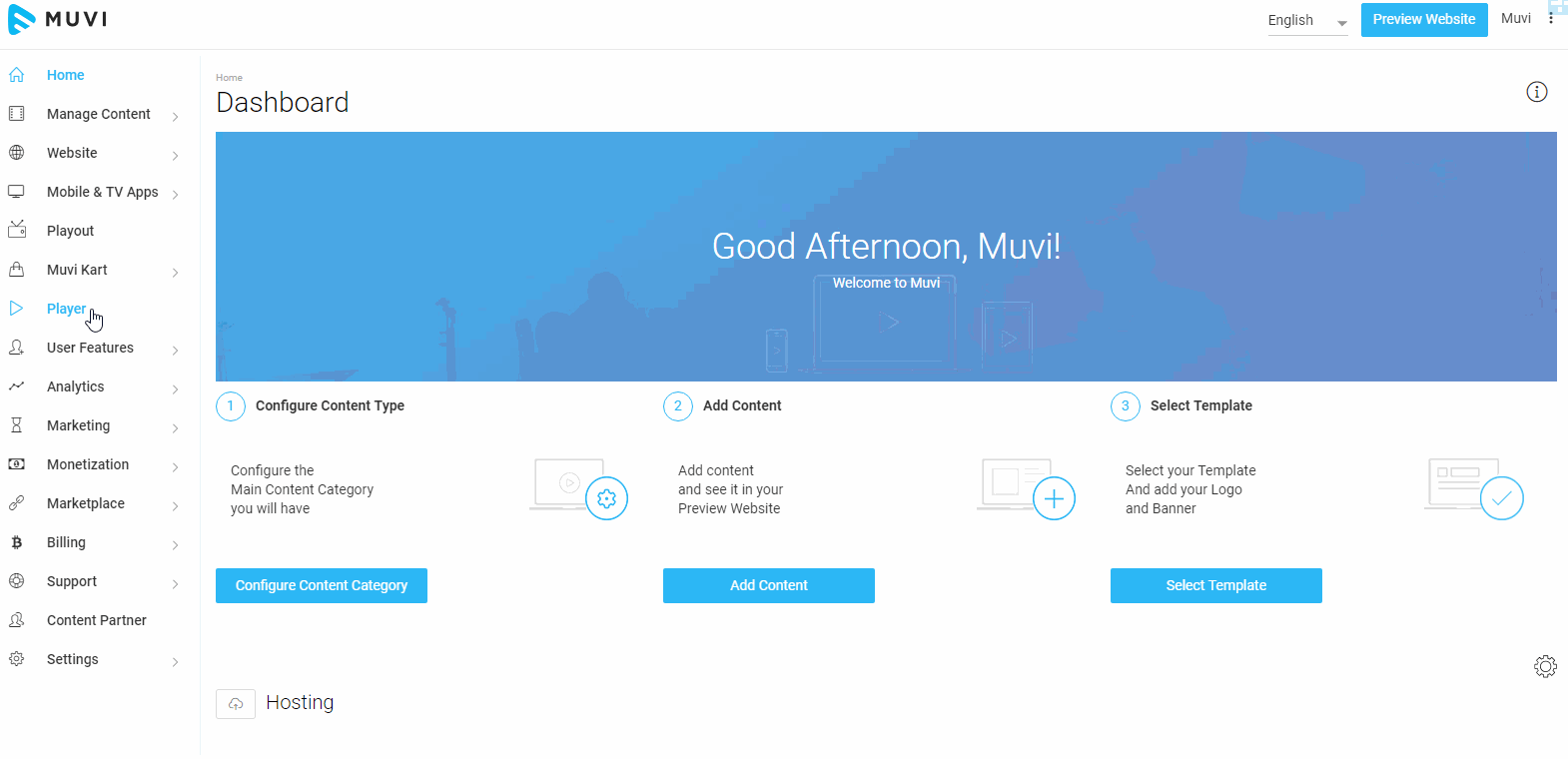 How It Appears On The Player
Once you selected your options, you can see the watermark on the player when you play any video on your website.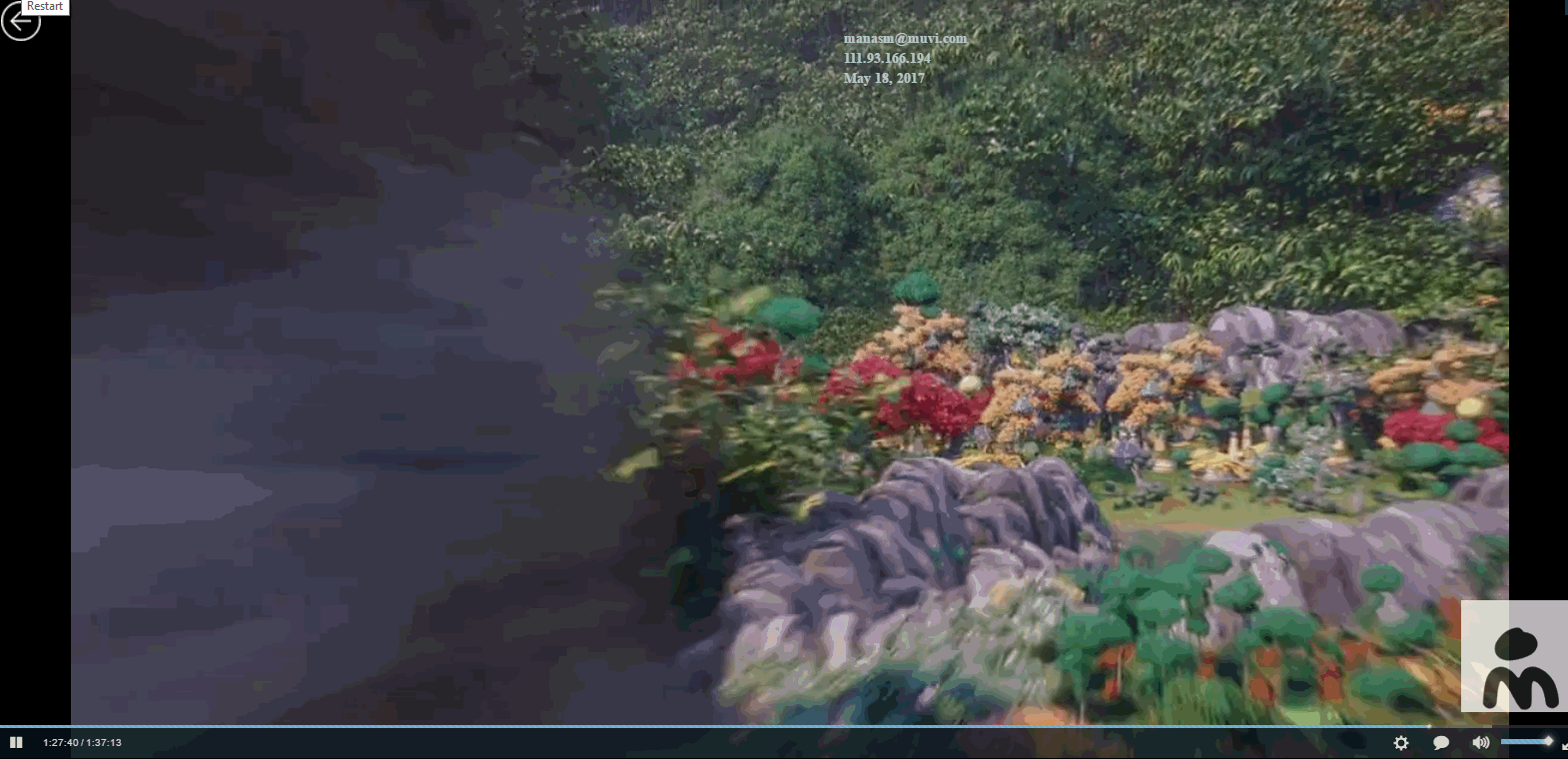 Note: Here Email Address, IP Address and Date, all the three  options are selected as watermark. It is difficult for any user to remove the watermark as it is not fixed at one part of the screen but moves all over the screen.