Removing a Website from the Allow List
Introduction
Muvi provides the Embed Player link of all your video content to be played on any third party website or App. Embed Player is applicable only for third party websites, not to your own website. By default, it's disabled to embed your videos in any third party websites. By enabling this feature, you can allow only specific websites to embed your videos. 
 
How to Allow Embed Player
In the CMS, click on Player. 
Select the Check Box for "Allow Embed Player on Specific Domains"
Type the URL of the website that you want to allow to play video from the embed player without prefix "https://" (e.g. muvi.com)
Click on "Save"
Once you added the website, you can view it in the list. The listed websites can play the video when they add the embed link of any of your videos. 
Note : Saving without a domain name will restrict your embed player for all the domains.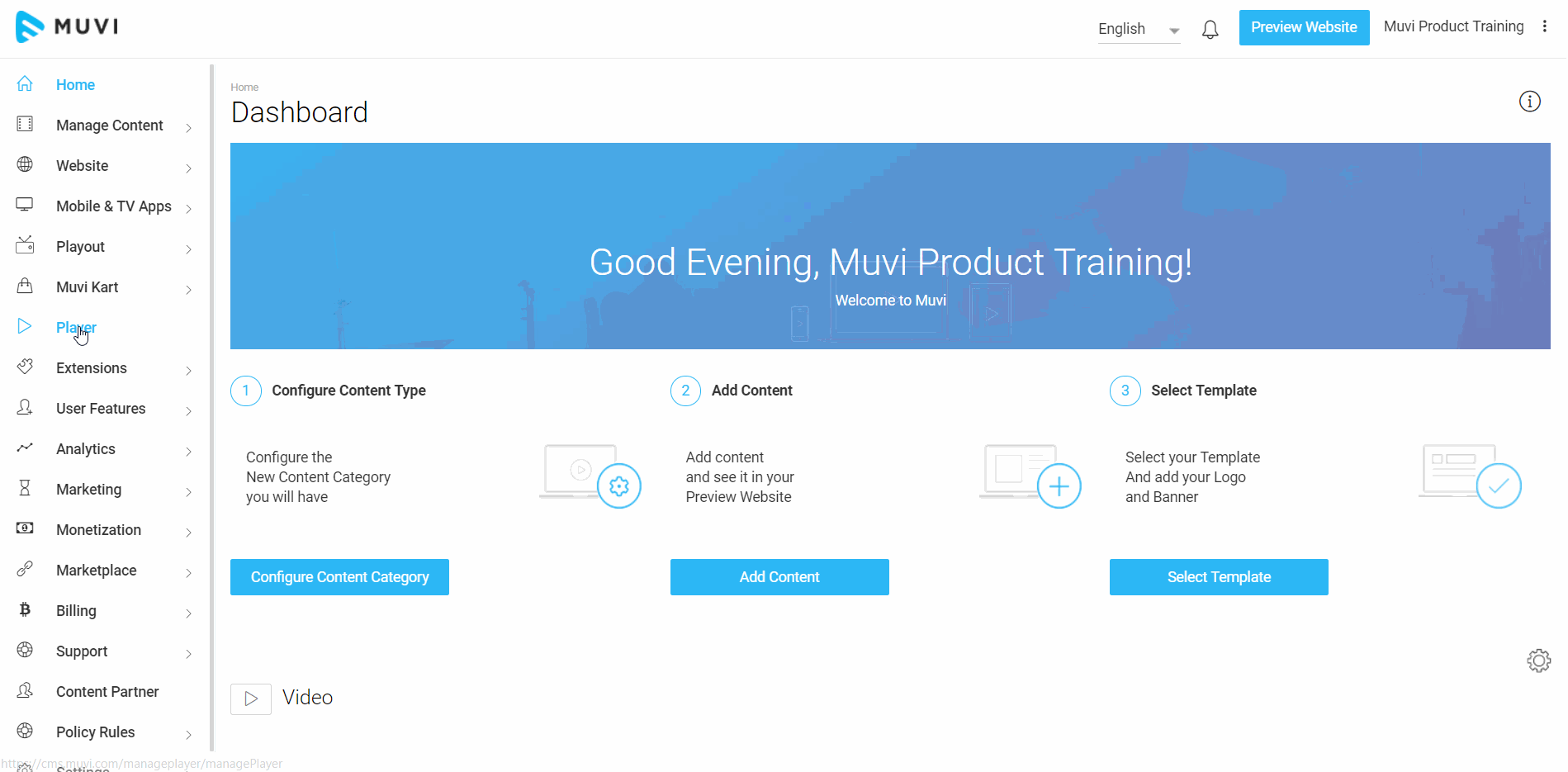 Removing a Website from the Allow List
If you want to remove a particular website from the allow list,
Click on the "Remove" button (under "Action") on the right hand side of that particular website.
When you click on the Remove button, you will see a dialog box with "Yes" and "Cancel" option. 
Click on "Yes" to remove the link.
Now if you embed your videos to the website (which you have already removed), then it will show an access denied message.