Support for Mirroring & Casting
Introduction
Through the casting screen /mirroring feature you can easily share the content of your mobile device or PC (Laptop, Desktop) on a big TV screen via WiFi. There is a difference between "Casting" and "Mirroring". In casting only, the video player of your mobile device or PC is shown on the TV screen whereas in mirroring, the entire screen of your mobile device or PC is shown on the TV screen as it is(Just like a mirror image of your device screen). We support casting/mirroring for both Chromecast and Apple TV(Airplay).
Casting Screen
When you cast, you are sending content from your mobile device or PC to your big screen television. For instance, your mobile phones YouTube client may allow you cast to the big screen TV. When casting, usually the content is not visible on the device (Mobile device or PC) doing the casting.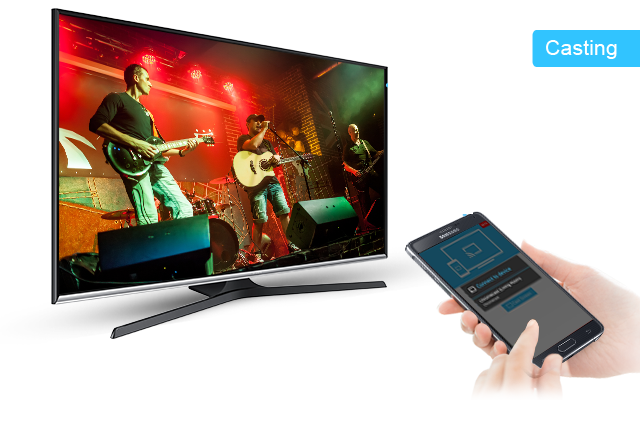 How to Enable Chromecast
By enabling the Chromecast feature, you can allow your users to cast content from the mobile device to any large screen TV. 
To enable Chromecast, navigate to "User Features" -->"Mobile Apps" in the CMS.
Select the checkbox for "Chromecast" and upload the "Splash Screen" for the Chromecast. (The splash screen will appear on the TV before playing the content)
To complete the process, click on "Save".
Note: At Present, we support Chromecast for the player on website for Non-DRM content.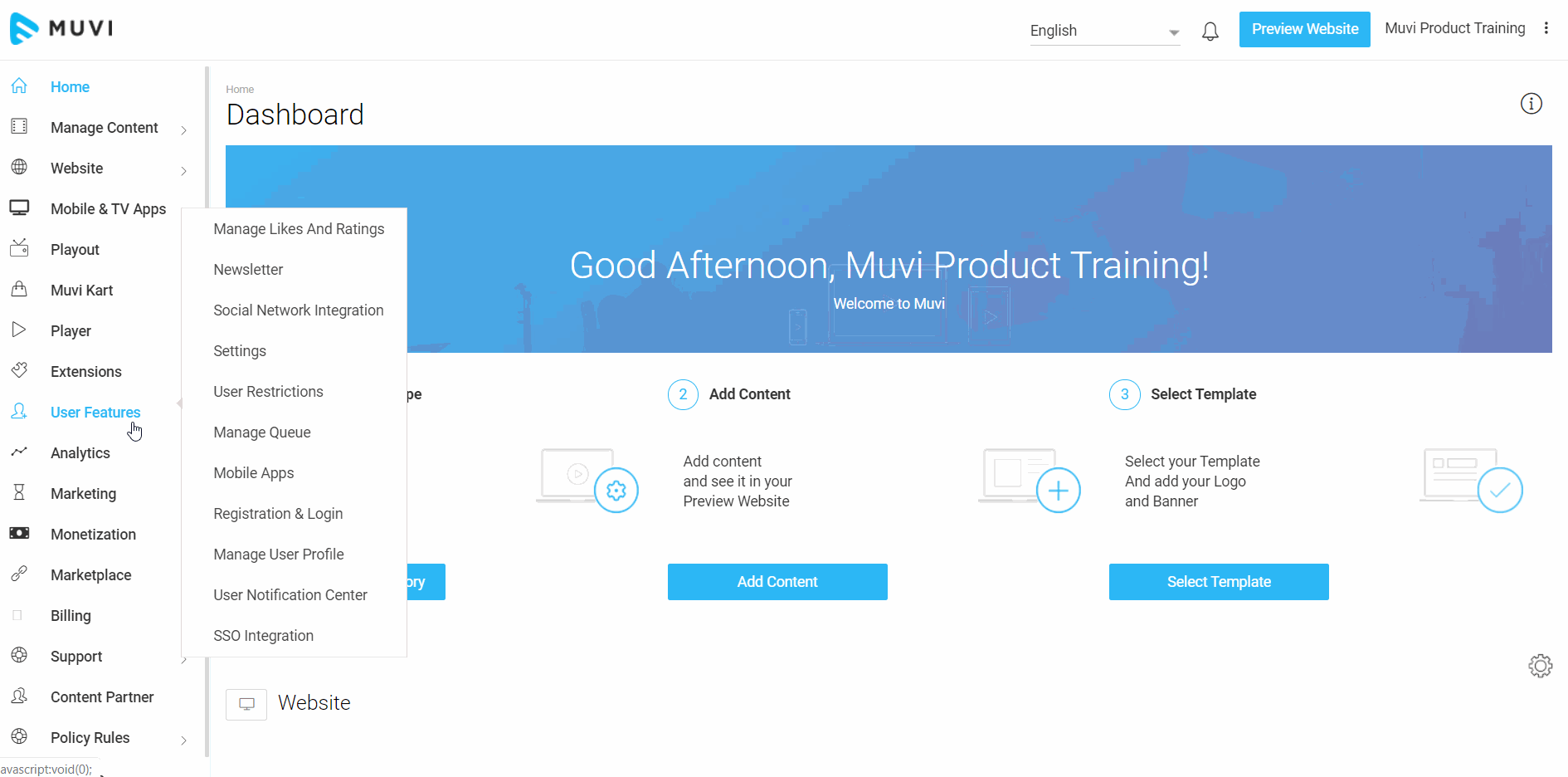 Casting From Chrome Browser
You can cast from Chrome browser to any large screen monitor.
Click on "Cast" in Chrome browser
Select the source to cast (i.e. Cast Tab/Cast Desktop)
Select the destination (i.e. Living room TV, Bed room TV)
The content of the browser will be cast to the large screen monitor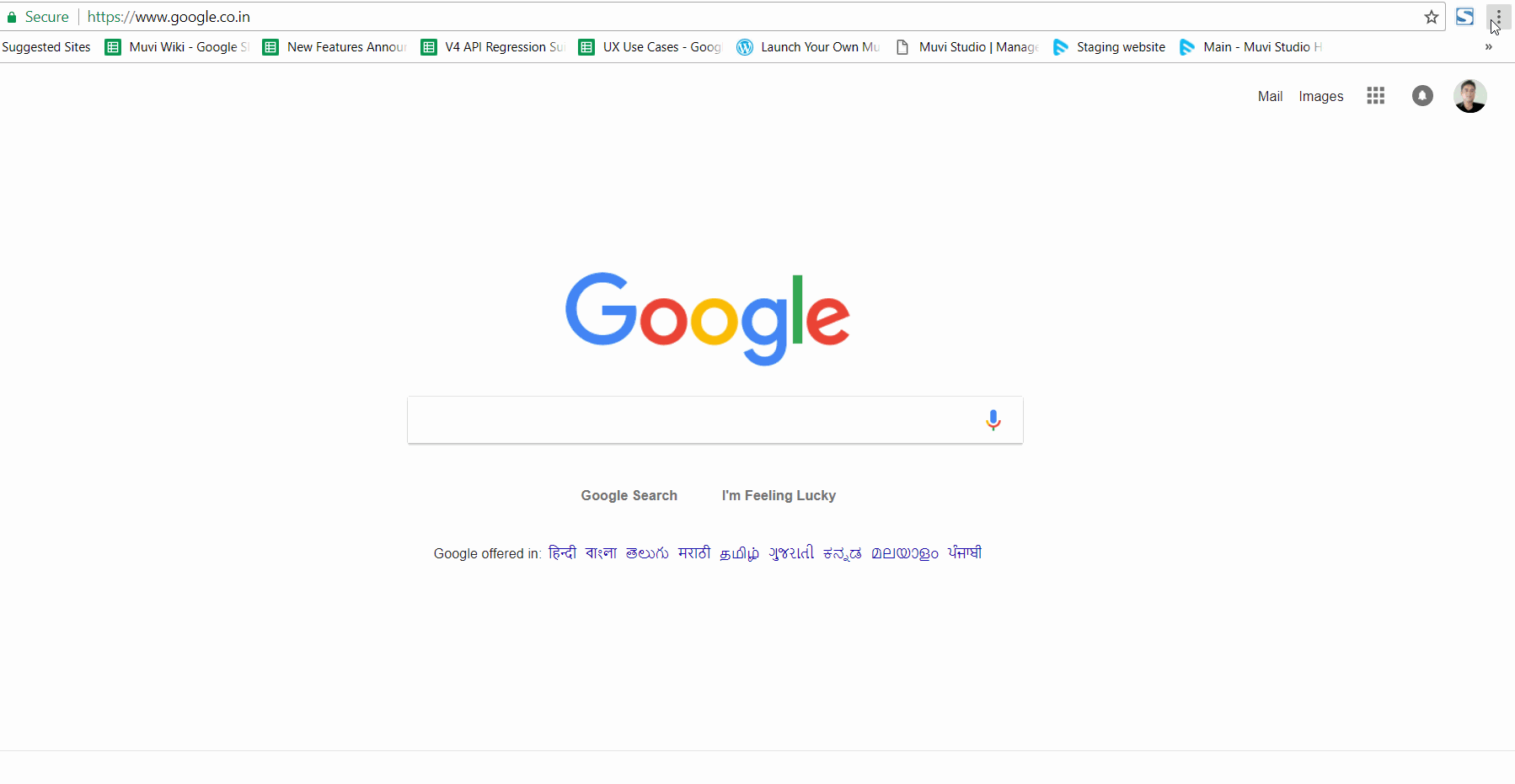 Screen Mirroring
The screen mirroring feature allows you to wirelessly mirror your mobile device or PC on to your TV's screen.  By using this feature you can use your big screen television to display your content stored on your mobile device or PC instead of your device's smaller screen.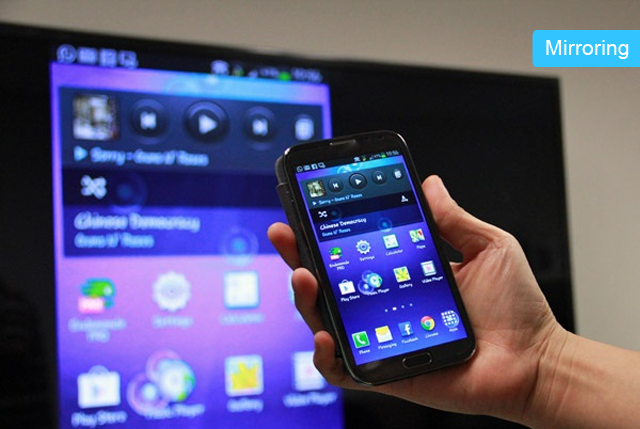 How to Do Screen Mirroring

(Android Device 5.0 and Higher)
In your mobile device, swipe down from the top of the screen to view the notification area, then swipe down once more to see quick settings. (See Below Screenshot)
Tap the Cast icon, then select the Chromecast to which you want to mirror the screen.
Exit this menu and select whatever website or App you would like to mirror to the big TV screen.
If you want to stop Casting, return back to the quick settings menu of your mobile device, tap the Cast icon, then press the 'x' icon next to your Chromecast.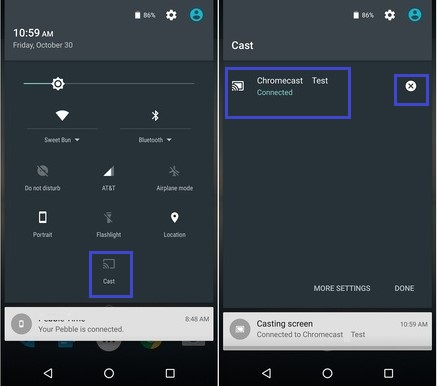 Support for Mirroring & Casting
The below table shows what we currently support for Screen Mirroring.
| Cast From | Cast To | Chromecast | Apple TV (Airplay) |
| --- | --- | --- | --- |
| Website | | Yes | Yes |
| Mobile Site | | Yes | Yes |
| iOS App | | No | Yes |
| Android App | | Yes | No |
The below table shows what we currently support for Casting.
| Cast From | Cast To | Chromecast | Apple TV (Airplay) |
| --- | --- | --- | --- |
| Website | | Yes | No |
| Mobile Site | | No | Yes |
| iOS App | | Yes | Yes |
| Android App | | Yes | No |