Introduction
Muvi offers complete white label solution which allows you to earn the website domain, and app development credits. You can white label your domain name as well as build your own brand. Your brand will flash everywhere. There will be nothing mentioned about Muvi on your website and/or app
However, we do not provide white label of Muvi CMS. Because CMS is our main product and it's unique. White labeling the CMS means we will lose our brand.
Co-Branding the CMS
Instead of white labeling, we provide co-branding of the CMS in a reseller model. Where you can have your brand name on the Muvi CMS as "Muvi Managed by [Your Brand Name]" (see below screenshot).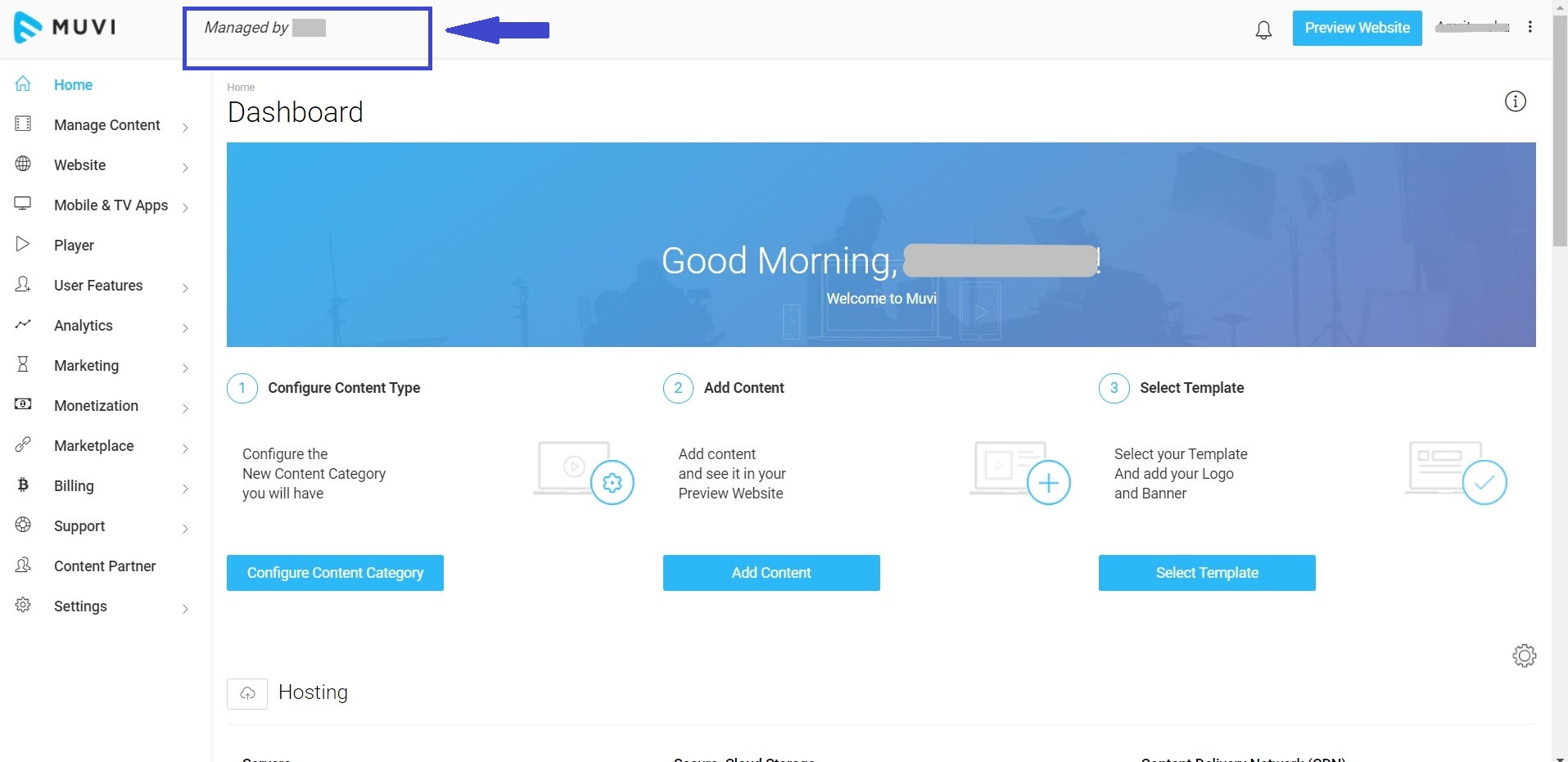 Advantages of Co-Branding
Leverage Muvi's expertise and background
You can use the whole story of Muvi (client base, certifications, awards, background, etc.) while selling a product with its branding.
Get advantage from Muvi's support
While the Muvi takes care of supporting the customers, you can focus on selling.
You can cut down expenses tied to hiring support staff, with support being taken care of by Muvi.
You don't have to bother about producing all the required collaterals, since on-boarding is taken care of by Muvi; you can only use what Muvi provides.