Introduction
You can customize the invoice that you send to your users via Muvi CMS. You can edit the invoice title, add new column, format the text and add image. You can also add specific logo to your invoice.
How to Add Invoice Logo
Go to "Monetization" –>"Invoice"
Under "Invoice Logo Dimension" mention the logo height and width (In Pixel) and click on "Save"
Under Invoice Logo, click on "Browse"
Select the logo from your computer or from the image gallery and resize it according to the dimension you have defined
Click on "Upload"
You can view the logo image under "Invoice Logo"
Note: You can upload the 'Invoice Logo' in 300 dpi with maximum size of 1200 x 250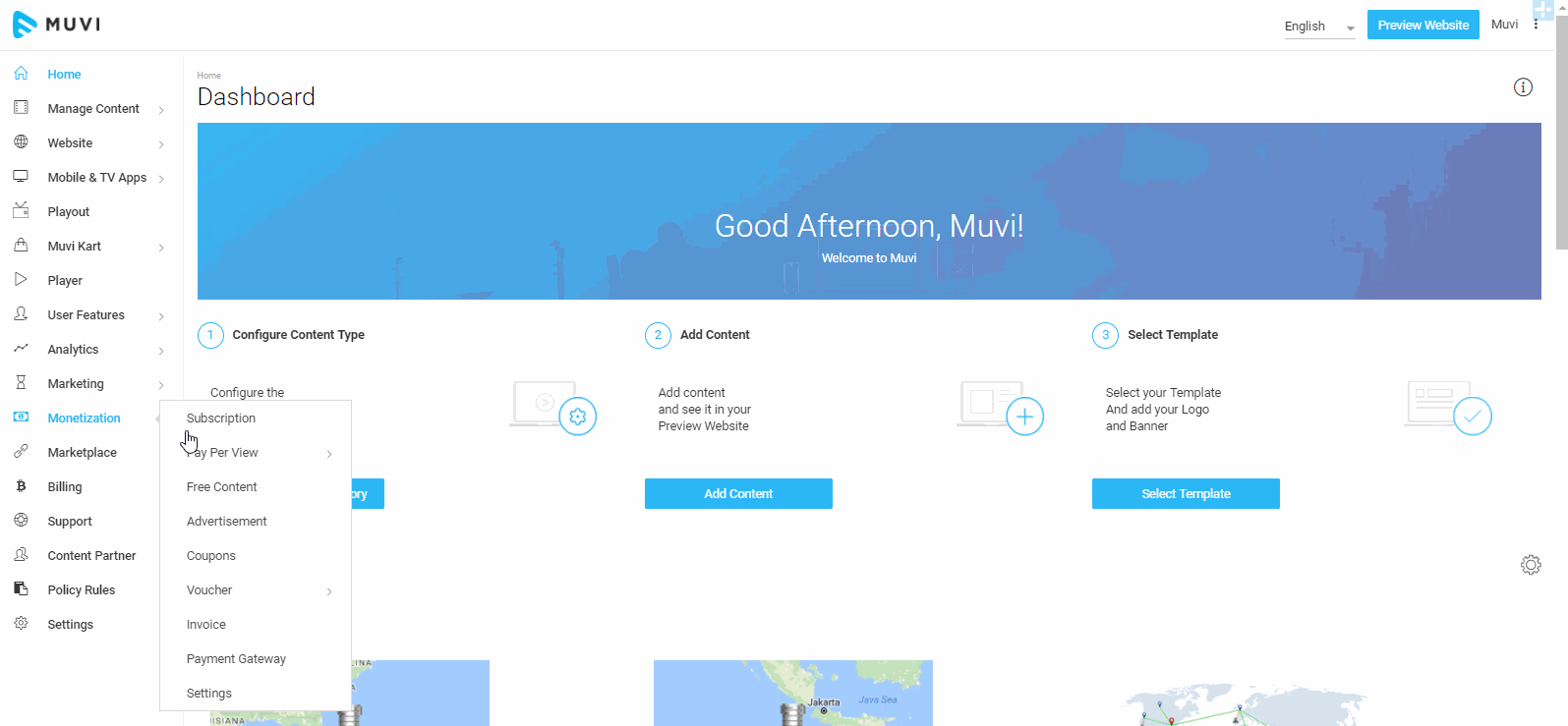 Editing Invoice
You can edit the invoice as per your requirement. By using the "Invoice Editor" in the CMS, you can change the font, add new column, add image etc.
Go to "Monetization" –>"Invoice" in your CMS
Scroll down to "Edit Invoice"
You can change the text format, insert  hyperlinks, add image and/or change the column names by clicking on the source code editor. 
After making the changes you need to click on "Save"
Note: Please do not edit the variable names starting with the $ sign Ex. $c_name. Click on
to know the list of variables that you shouldn't change.