How to Embed Audio Player Using iFrame Link
Embed Player Using Muvi WordPress Media Plugin
Introduction
You can embed Muvi Audio Player to any third-party website or you can embed the player to your other website. If anyone embeds Muvi audio player on his/her website, then he/she can listen to your audio content without any restriction. The embed link for Muvi audio player is available for each content in your content library. You can embed the player using the iFrame link of the audio content, by using the WordPress Media Plugin, by using Mobile SDKs(Android, iOS) and by using the API. 
How to Embed Audio Player Using iFrame Link
To embed player, go to "Manage Content"-->" Content Library" in your CMS.
Select "Audio" in Content Types
On the right-hand side of the audio content, you can see the "Embed" icon.
To share the player link of audio content, click on the "Embed" icon of that content.
When you click on the "Embed" icon, a window will open
Click on "Copy" to copy the embed URL (iFrame), which contains a link to the corresponding audio along with an embed audio player.
Now paste the URL to any page/location of any website or mobile App.
Note: If you will share embed link of a specific content that is Geo-Blocked then the content will not be played in that particular country which is in the block list.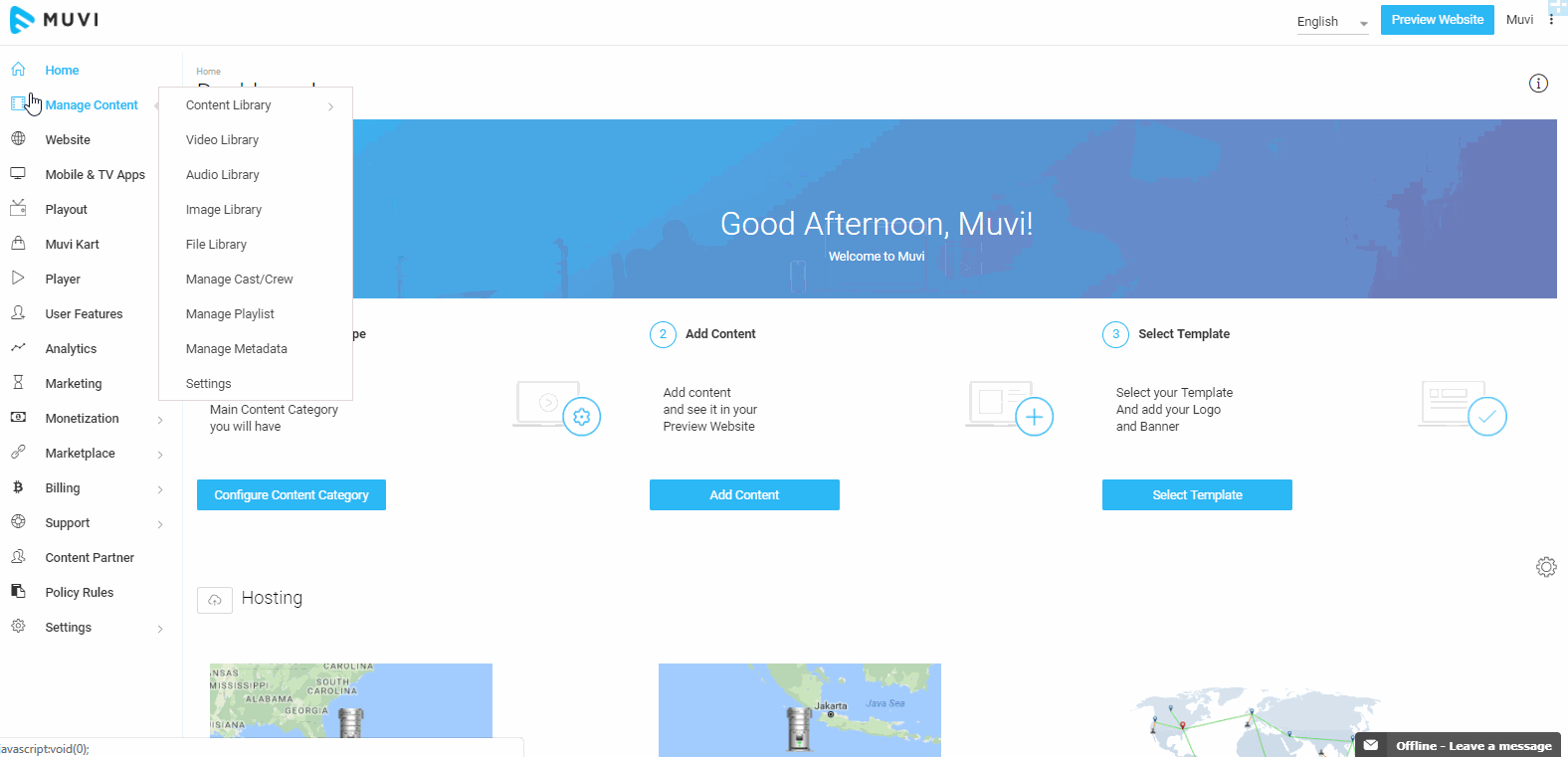 Embed Player Using Muvi WordPress Media Plugin
Muvi's WordPress Media Plugin allows you to easily embed Muvi audio player in WordPress pages. To use the Plugin, first, you need to download and install it. After installing the plugin, you need to configure it and then you can use it to insert audios to your WordPress site. Please click here to know how to use the WordPress Media Plugin to embed the player on a website. 
Embed Player Using Mobile SDK
You can embed the Muvi Player in mobile apps (Android, iOS) using the Mobile SDK (Software Development Kit). You can access the SDKs in the Muvi CMS. Please click here to know how to download the SDK documents for Android and iOS. The minimum Android SDK version supported by Muvi Player is Android 5.1(API level 22) which is Lollipop and for iOS, it is 10 and above. 
Embed Player Using API
You can also embed the Muvi audio player to a website using the API. It allows you to embed bulk audios to a website and you can also automate the embed process. That means when you add audio in your Muvi store, the audio will be automatically embedded to the site which you have linked through the API. Please click here to know the APIs you can use to embed the Muvi player.