Capturing Media Events from Embed Player
Introduction
At Muvi, we also provide a feature where you can embed Muvi player to any third party website or you can embed the player to your other website. If anyone embeds Muvi player to his/her website, then he/she can watch your video content without any restriction. The embed link for Muvi player is available for each content in your content library.
Note:
Embed link is available for the content which is mapped to video. You will not see the 'Embed" option for the content which is not mapped to any video.
There is no option availble to monetize the embed content. The users can watch the content for free.  
How to Embed Player
To embed player, go to "Manage Content"-->"Content Library" in your CMS.
On the right hand side of the content, under "Action" you can see the "Embed" icon.
To share the player link of a particular content, click on the "Embed" icon of that particular content.
When you click on the "Embed" icon, a window will open
Click on "Copy" to copy the embed URL, which contains a link to the corresponding video along with an embed video player.
Now paste the URL to any page/location of any website.
To share the embed link in social media sites like Facebook, Instagram you need to remove all the embed code and only paste the content URL
(For Example, https://www.muvi.com/embed/0939fce6dc3096420aded5fa5457e59e )
Note: If you will share embed link of a specific content that is Geo-Blocked then the content will not be played in that particular country which is in the block list.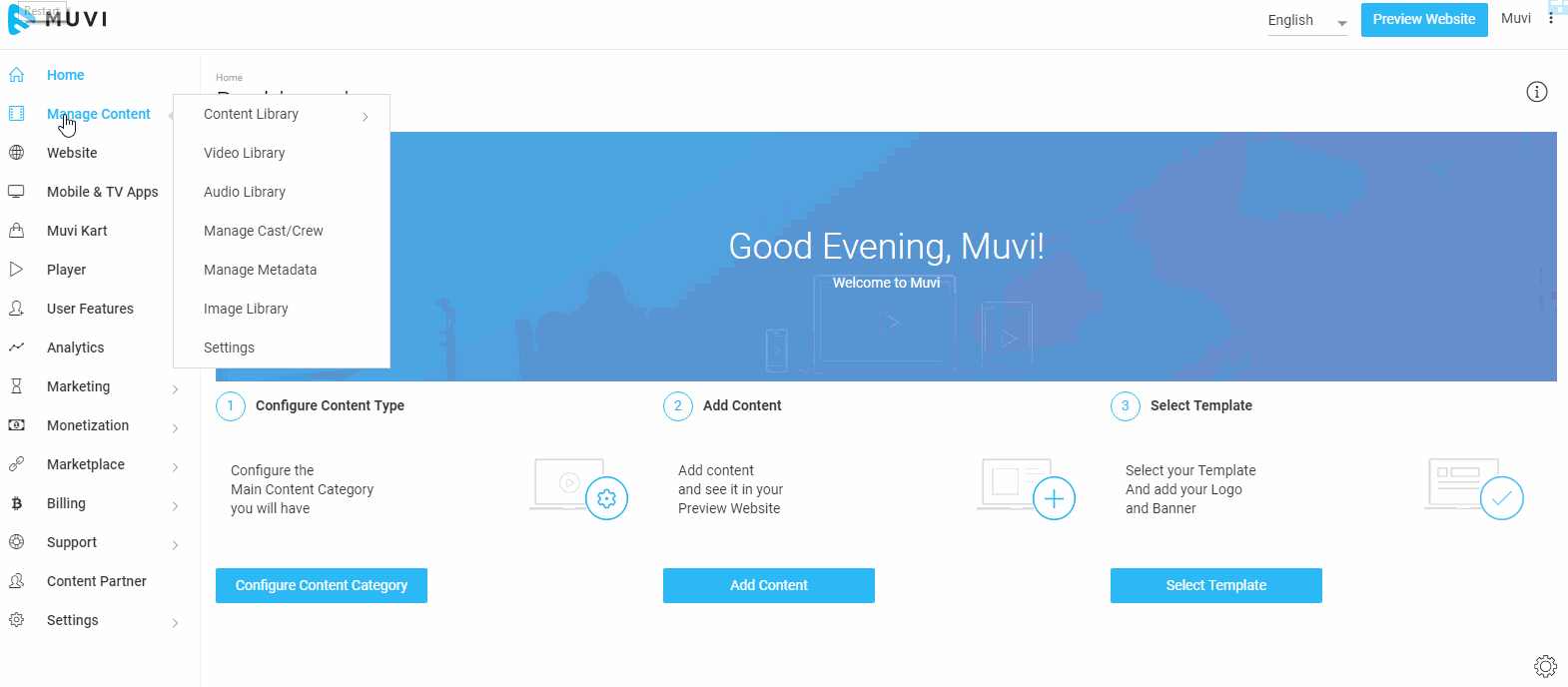 Capturing Media Events From Embed Player
You can use the media events (such as "Start of Playback", "Pause of Playback" etc.) captured from the embed player to trigger an event or display a message to the end users. These events are captured only for DRM enabled content. 
To capture the events you need to paste the following code inside the web page where you have embedded the player. 
<script>
window.addEventListener("message", receiveMessage, false);
function receiveMessage(event)
{
console.log(event.data);
}
</script>
List of events you can capture:
Start of Playback
Pause of Playback
Progress in Playback
End of Playback 
Seek 
Media Loads
Buffering
Change in duration