Cancelling a User's Subscription Plan
How Users Can View Their Transactions
How Users Can Cancel Their Subscription
Introduction
Through our End User Support feature, an admin can view the status of users according to their types including registration, subscription, PPV subscription, cancellation and deletion. Add free users and manage users such as send reset password email to users, cancel subscriptions and update email address of users.
View User Status
To view user status, go to "Support" --> "End User Support" in your CMS.
Here you can see four columns User, Email, Type and Plan. Under these columns you can see different users' Name, Email, Type (i.e. PPV Subscriber, Subscriber, Free User) and Plan (i.e. Subscription Plan).
You can also filter the users according to their types like Registration, Subscription, PPV Subscription, Cancellations, Deletions and Device Deletions.
You can type the user's name in the search bar to find a specific user.
By selecting the date from the calendar you can view details of user/users in a specific date.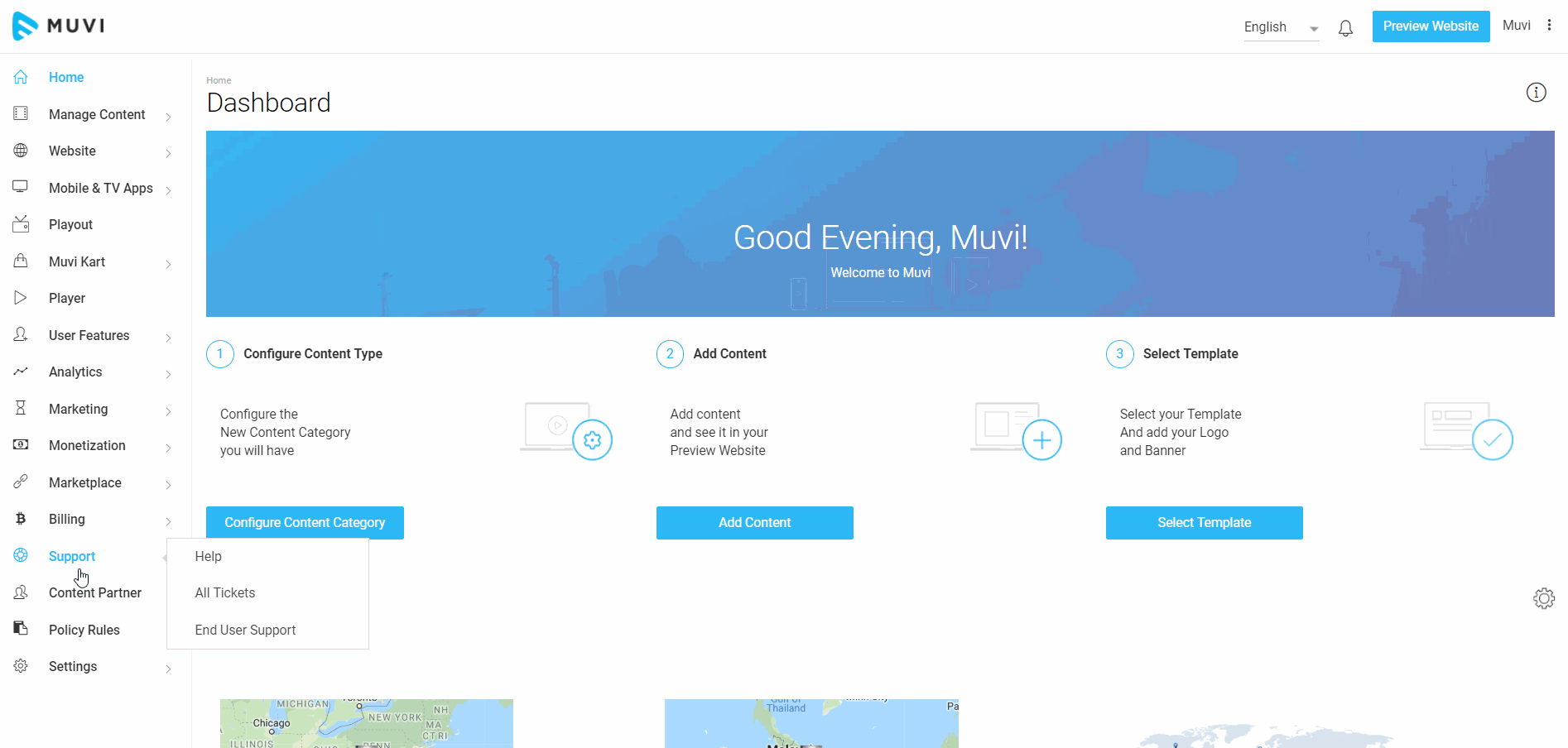 Adding User to Your Store
You can also add a user to your store from your CMS. You can add a Subscribed User, a Registered User (A user without subscription, who might have limited or no access to the content in the store) or a  Free User who will have unlimited access to all subscription and PPV content.
Go to "Support" -->"End User Support" in your CMS.
To add a User, click on "Add User".
A new window will open. Type the user's Name,
Type user's Email address 
Type a Password for the account
Select the type of user from the drop-down (i.e. "Free Registration", "Subscription", "Free User")
Note: If you select 'Subscription", then you need to select the subscription plan from the drop-down list. 
Finally, click on "Submit".
When you add a user, an email notification will be send to the user with login credentials to access your store.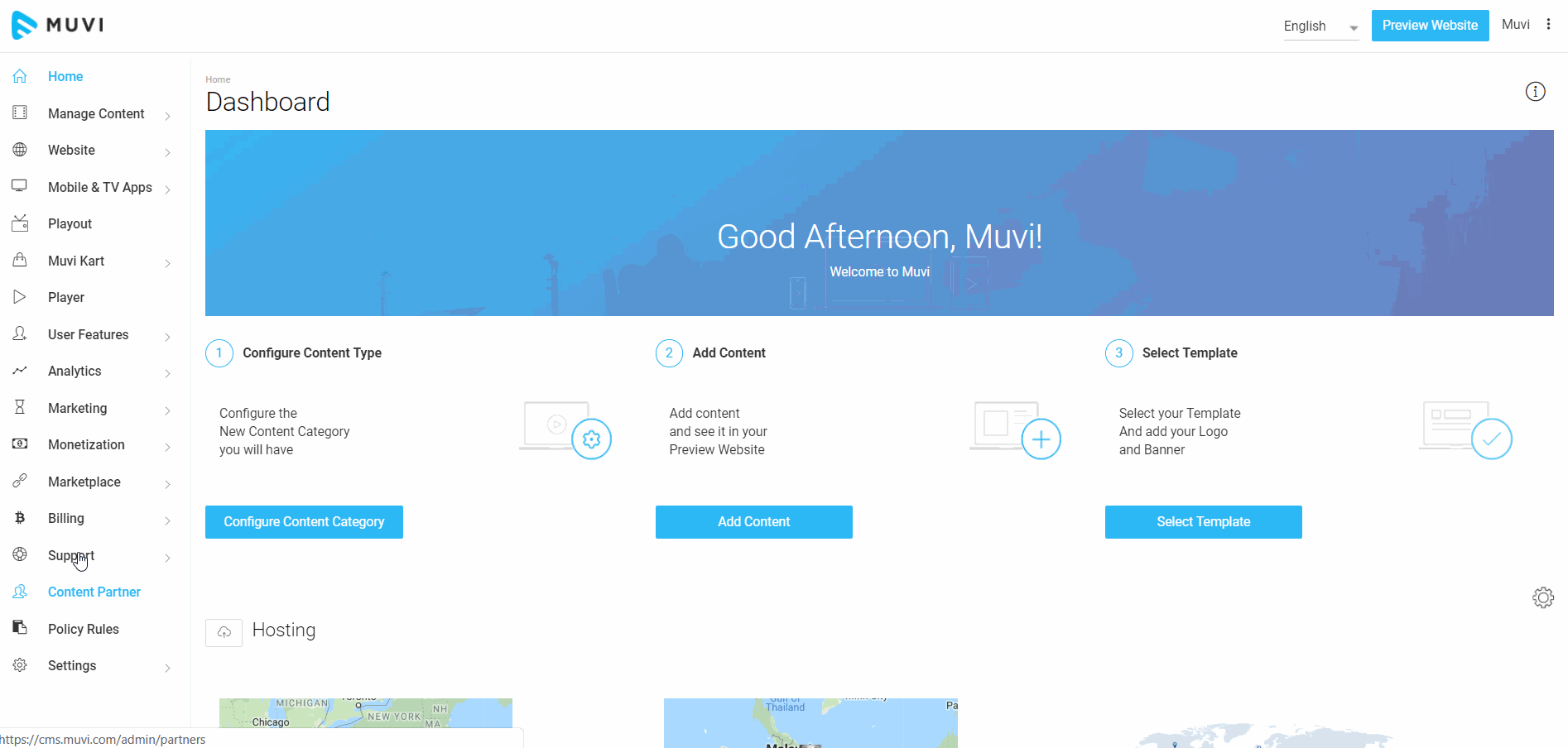 Managing Users
Through our End User Support feature you can easily manage your users.
Send your users password reset email by clicking on "Send Reset Password Email", (Under "Action" column. See below screenshot)
To  edit the name and email of the user click on "Edit Profile"
To delete the free registration account click on "Delete Free Registration"
If you wish to cancel the subscription of a user click on "Cancel Subscription" (However, when users cancel their subscription from their end, it will be automatically updated in this section as cancelled subscription)
You can delete the logged in device of the users by clicking on "Device Management".

View User Details
You can view details about a specific user by clicking on the registered email of the user.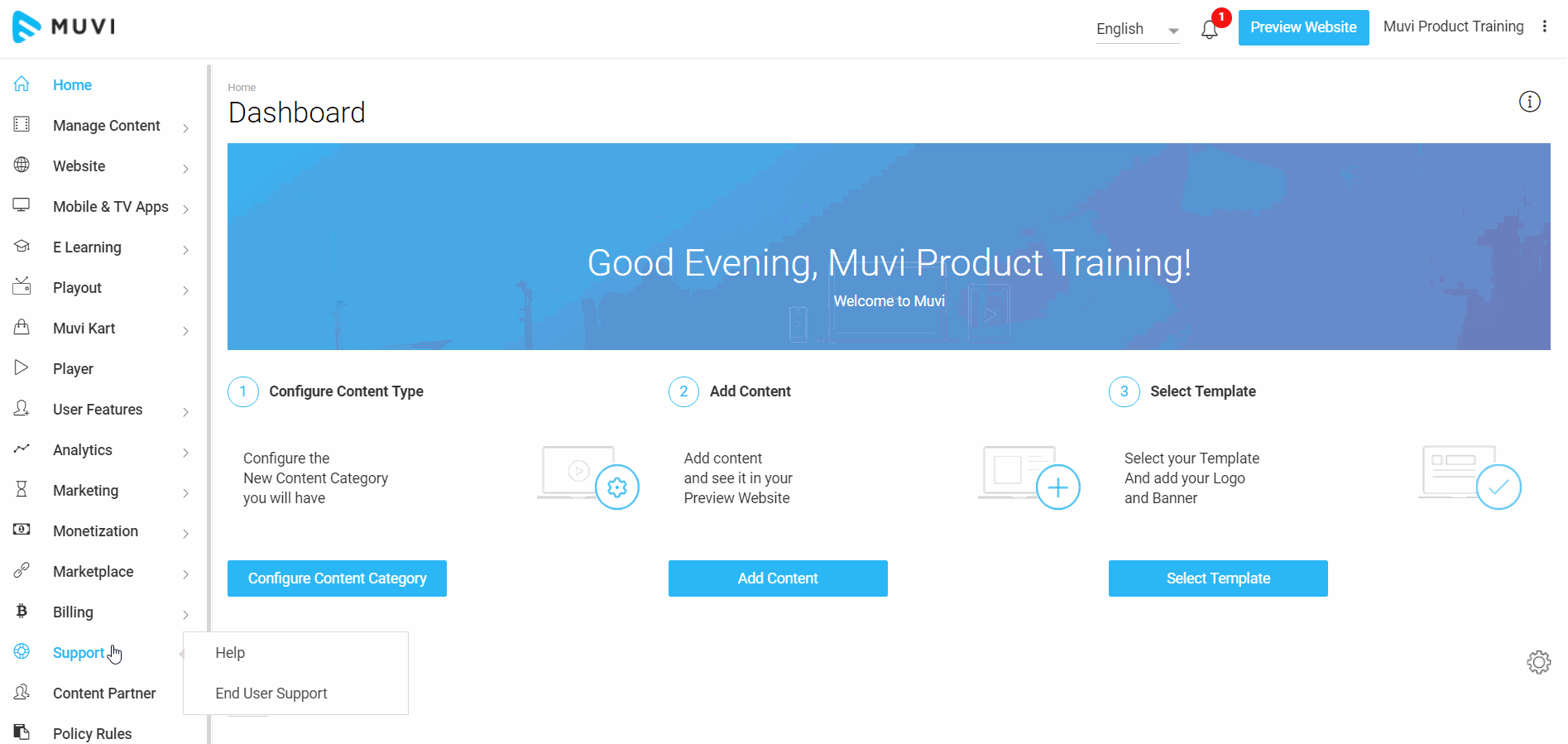 Downloading User Details
You can download the details of users in your store in MS Excel. 
Click on "Export". All the details of the users including "User", "Email", "Type", "Plan" will be downloaded in MS Excel format. 
To download updated history of the users, click on "Export Update History". All the updated user history data will be downloaded in MS Excel format.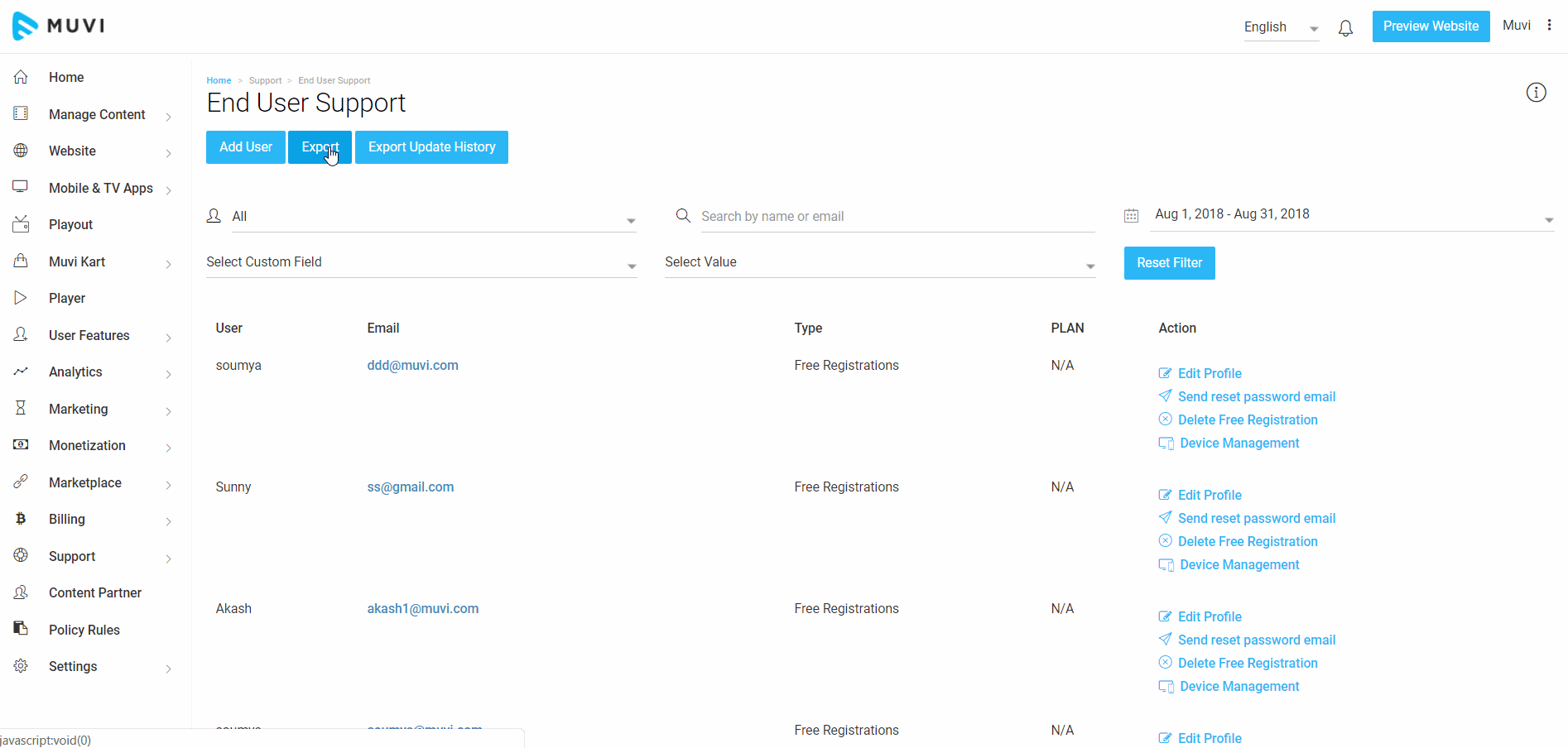 Cancelling a User's Subscription Plan
You can cancel an end user's subscription plan from the CMS. If the end user has multiple subscriptions, then you can cancel any of the subscription plans from the CMS.
To cancel a user's subscription plan, go to "Support" -->"End User Support" in your CMS
Under "Action" click on "Cancel Subscription"
A pop up will show the user's subscription plans. If the user has multiple subscription plans, you will see a list of his/her plans
Click on "Cancel Subscription" to cancel a specific subscription plan 
You will be asked for confirmation. Click on "Yes" to cancel the subscription.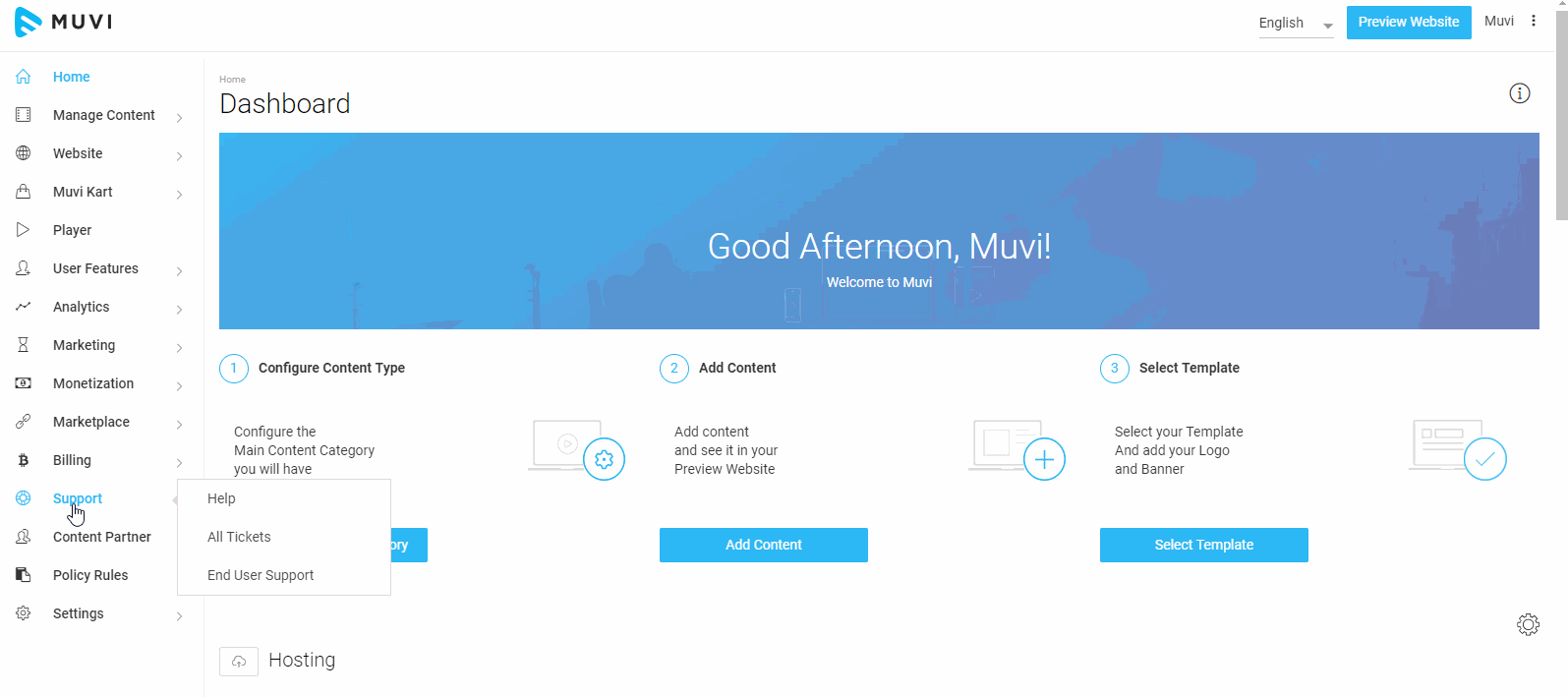 How Users Can View Their Transactions
Your subscribers can view their transaction through Purchase History after they login to your website. They just need to click on "Purchase History" (See Below Screenshot). They can see the transaction details in a tabular format. Subscribers can see the transactions about their Monthly Subscription, PPV (Pay Per View) Subscription, PPV Bundle Subscription, Pre-Order etc. 

Users can also view the invoice of a transaction by clicking on "View Invoice" under "Review Order". It will show the details of their transaction including, Payment Gateway Name, Gateway Order Number, Gateway Transaction Number, Transaction Date and Time etc. (See Below Screenshot)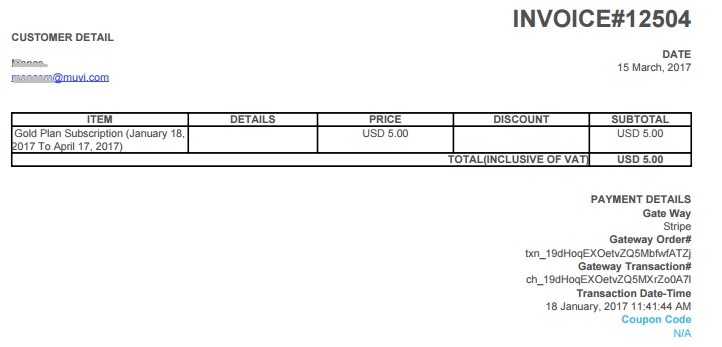 How Users Can Cancel Their Subscription
Users can cancel their subscription from your website.
First they need to login to your website and then click on "My Plans" under "Profile". Here, users can see all their plans.
To cancel their subscription, they need to click on "Cancel".
Then they need to select a reason and click on "Cancel Subscription". After that they will get a confirmation about their cancellation.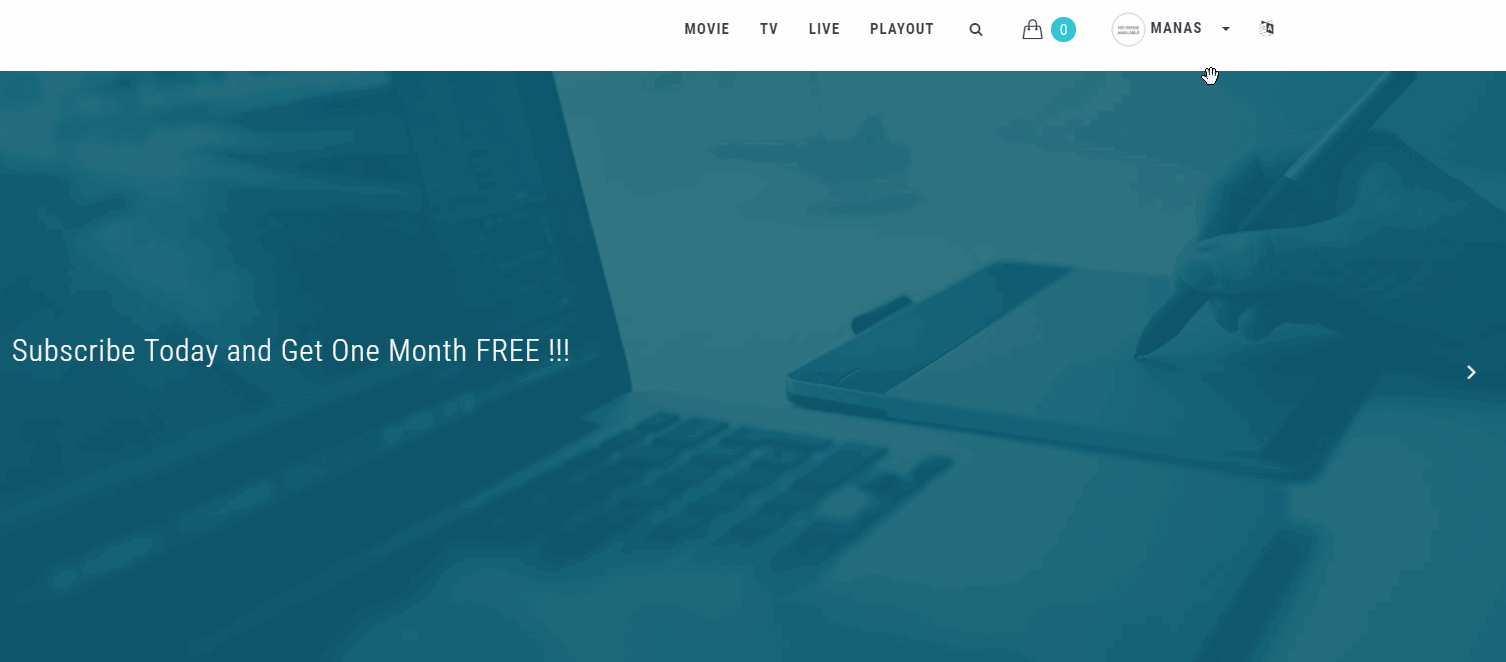 Refunding to Users
Sometimes your users get charged without their knowledge. It may happen due to some technical error or some other reason. In that case, they will ask you for refund. If this happens, then you can refund them through your Payment Gateway.