Introduction
If you have given Admin access to Muvi's Developer ID in iOS but have already created P12 certificate and have Live Apps associated with, then you need to send us the P12 certificate. A .p12 file contains the certificates Apple needs in order to build and publish apps.
Procedure to Export P12 Certificate
To send the P12 certificate to Muvi, you need to follow the below mentioned procedure.
Please click on Command + Space in System, a Finder keyboard would appear in the screen, please type "Keychain Access" without quotes and press enter. (See Below Screenshot)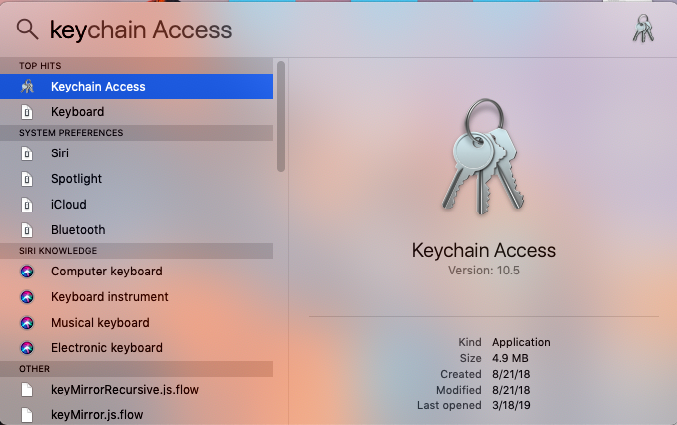 2. Click on "My Certificates" section from left hand side bottom corner.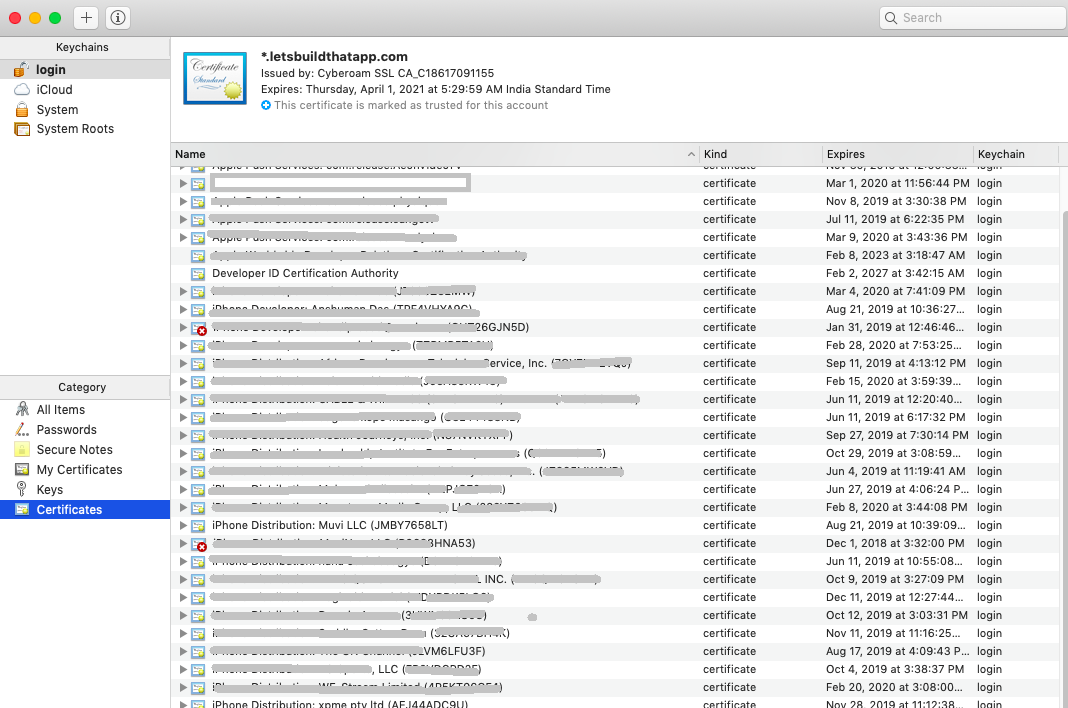 3. Find the Distribution Certificate (There may be many associated with same Apple ID so client has to choose one from the available certificates)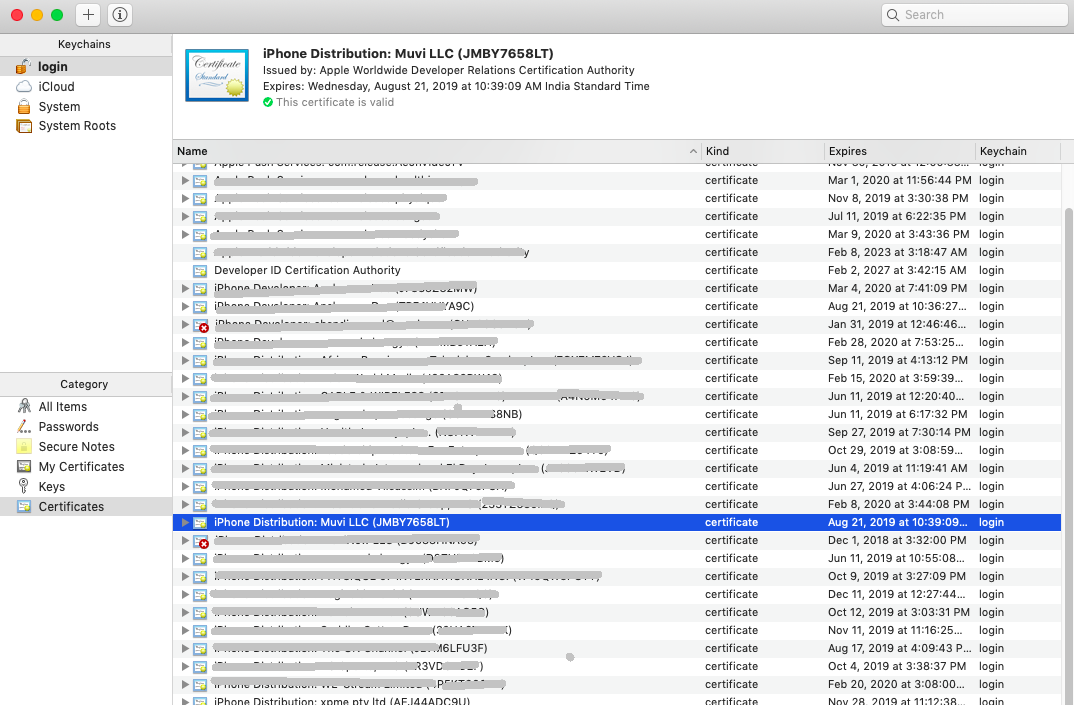 4. Expand the certificate by clicking on arrow left to the certificate of the chosen one (Any of the certificate you want us to sign with).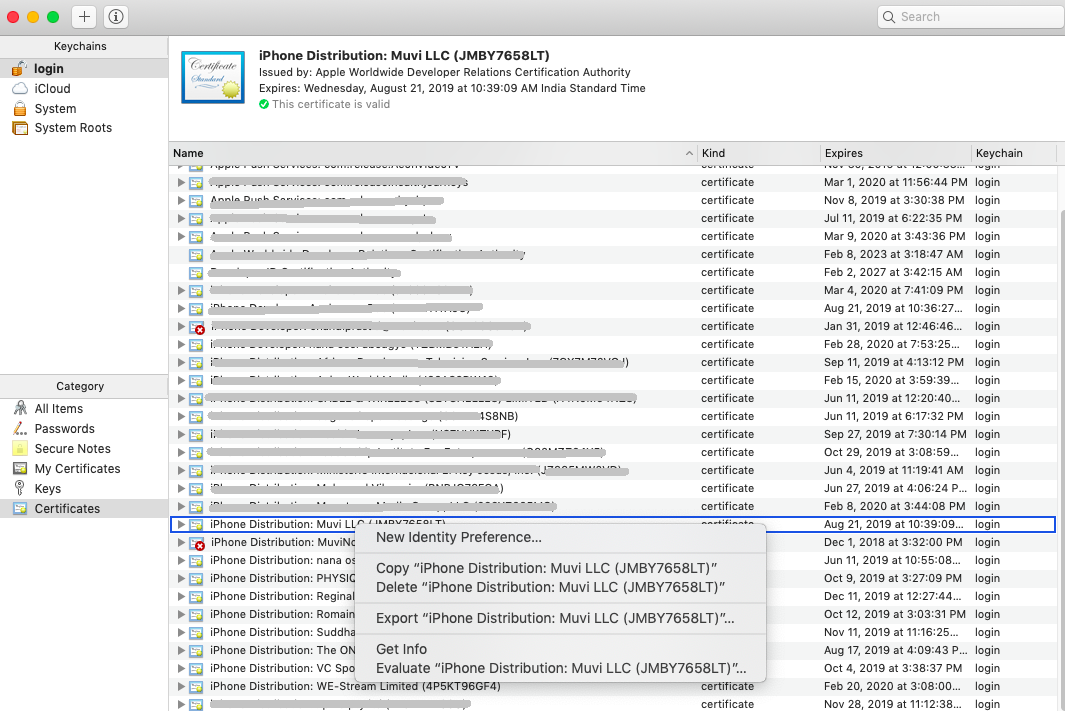 5. Select only these two items.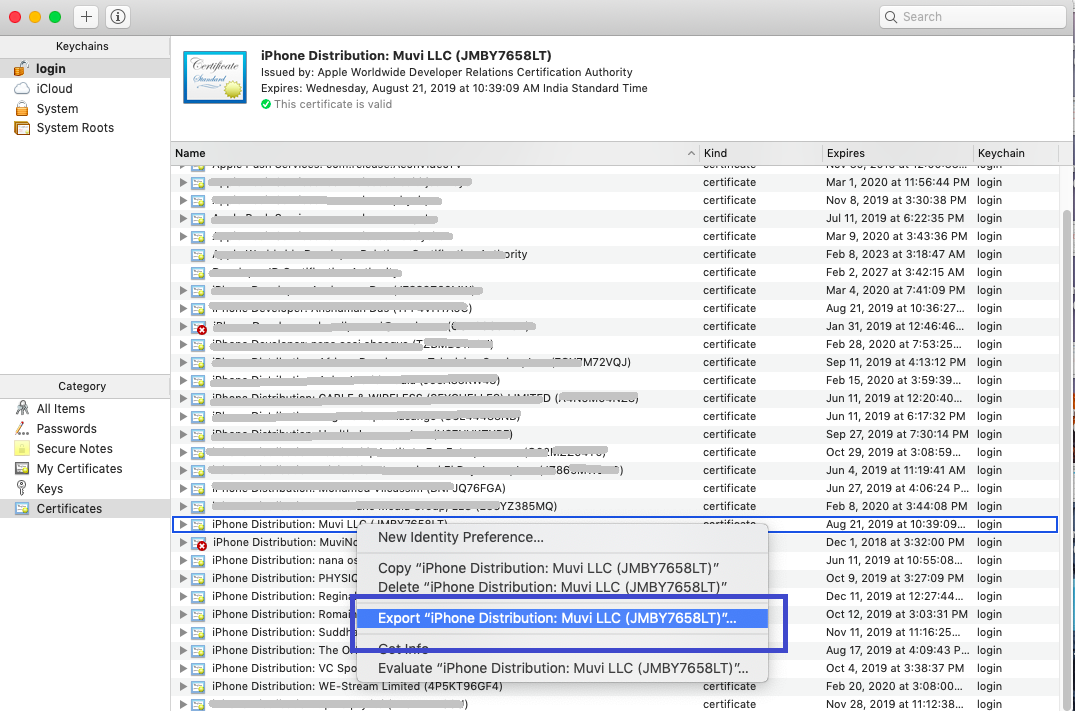 6. Right click and click "Export 2 items…" from the popup.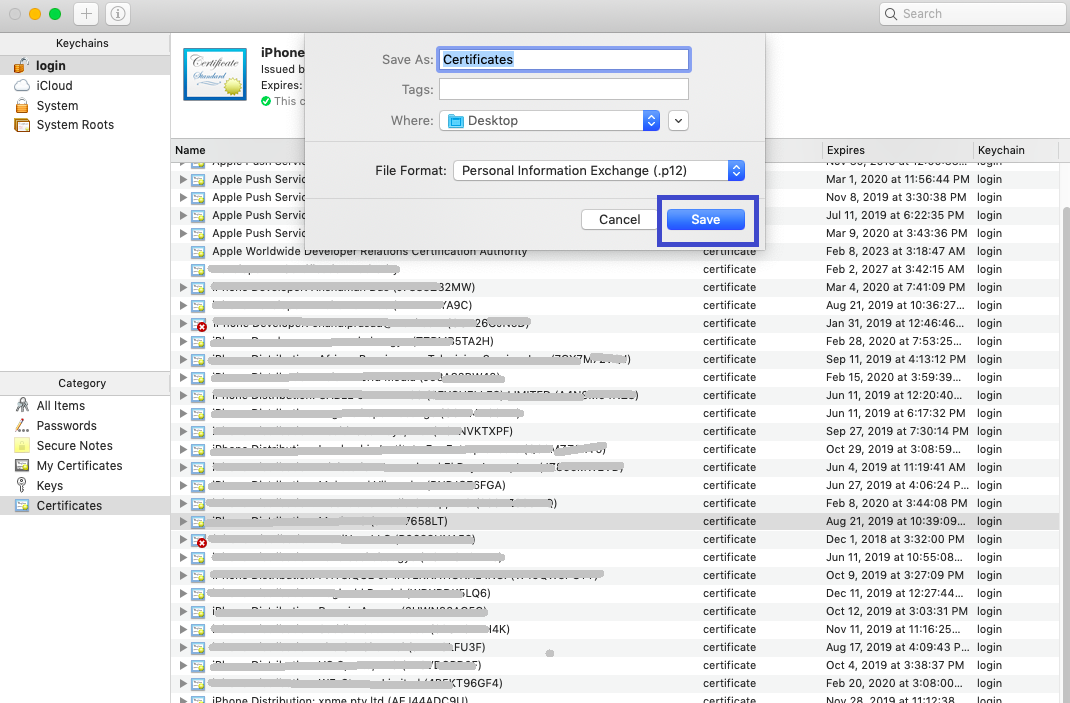 7. Now make sure file format is ".p12" and choose filename and destination on your hard drive.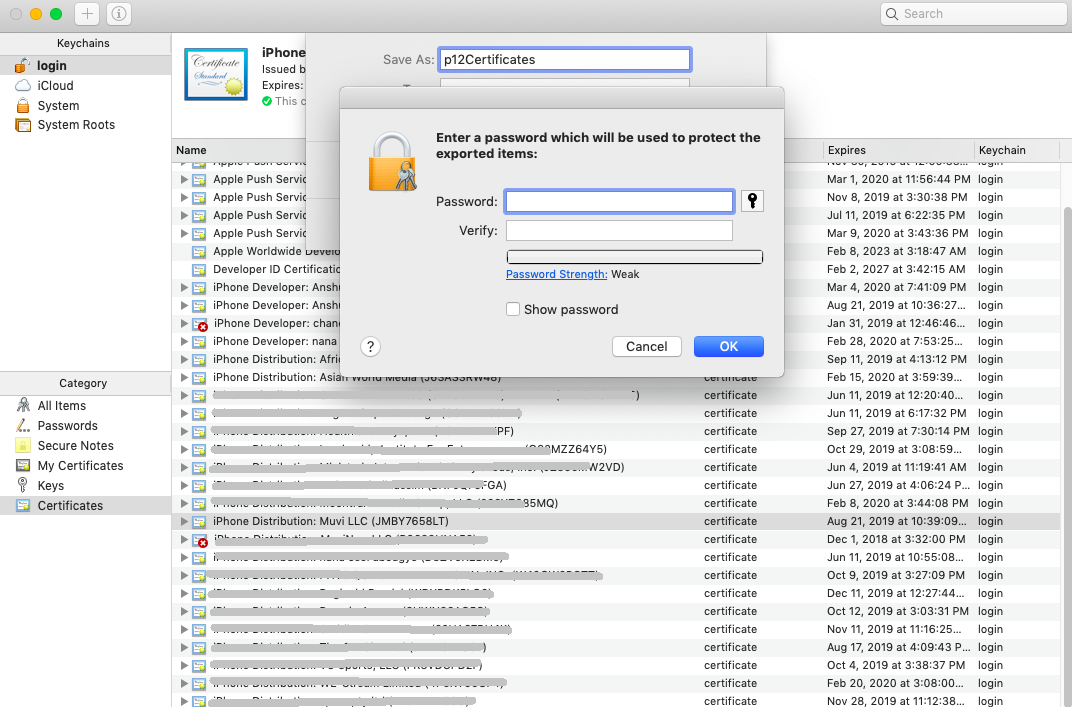 8. Click on "Save". Now, you'll be prompted to set a password but keep these both blank.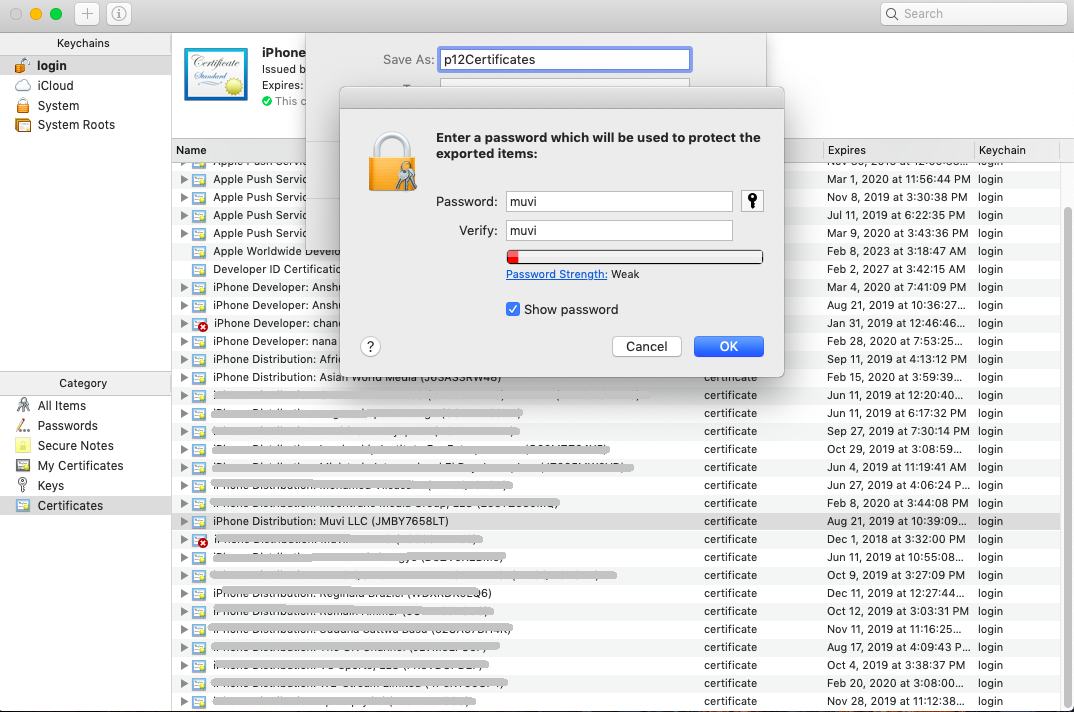 9. Click on OK. Now, you have a .p12 file in your hard drive, which you need to send us.