Introduction
Muvi's WordPress Media Plugin allows you to manage Muvi videos/audios and players within WordPress, and easily embed videos/audios in WordPress pages. To use the Plugin, first, you need to download and install it. After installing the Plugin, you need to configure it and then you can use it to insert videos/audios to your WordPress site.
Installing the Plugin
Download the WordPress Muvi Media Connect (or you can also search the plugin from the WordPress Plugin Marketplace) You need to click on the 'Download" button to download the plugin. 
Navigate to "Plugins" -->"Add New".
Click on "Upload Plugin".
Select the plugin which you have already downloaded in .ZIP format
Click on "Install Now". After the plugin is installed, you need to activate it.
Click on"Activate Plugin" to activate the plugin. Once it is activated, it will be displayed on the left-hand side menu.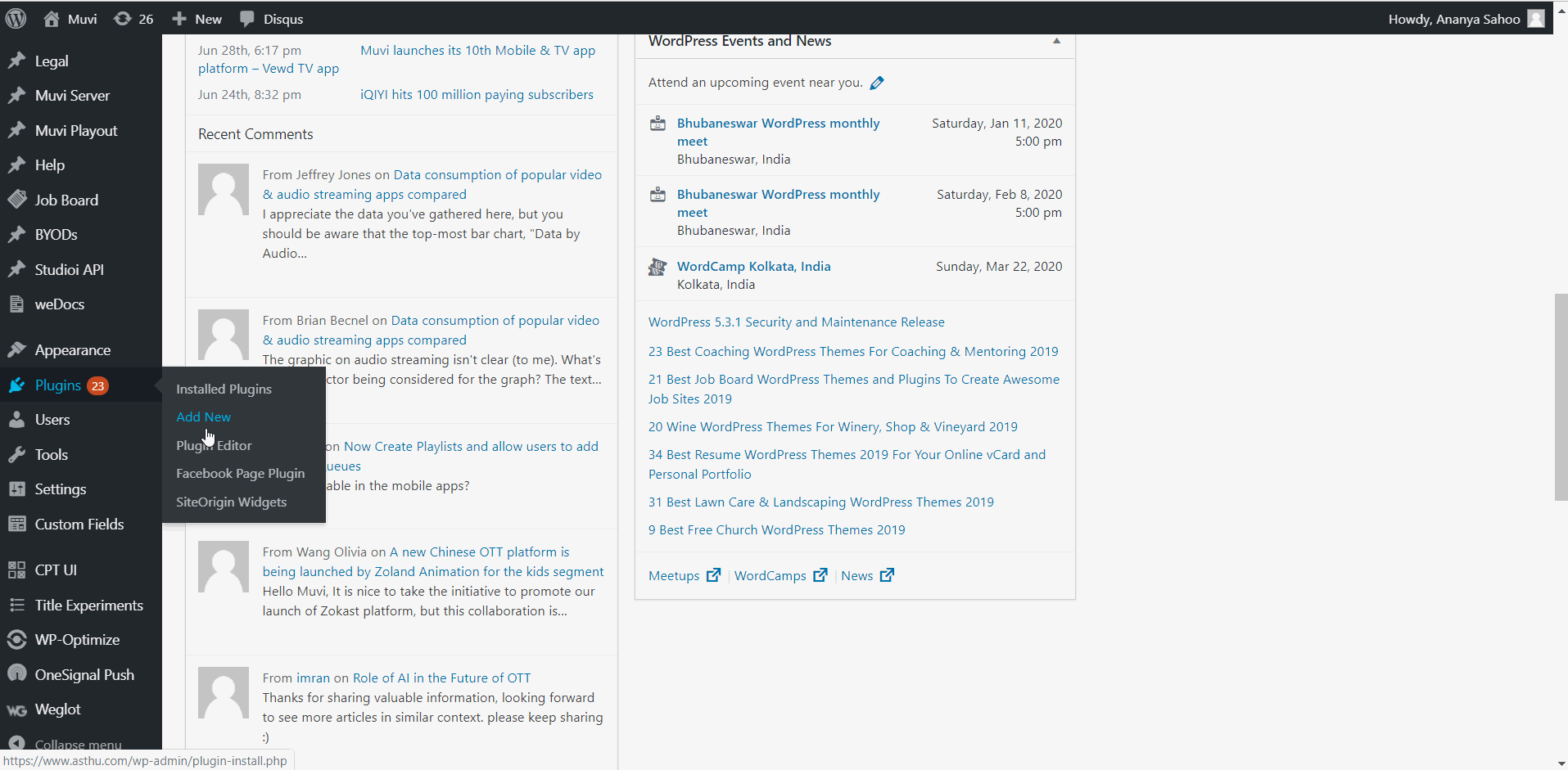 How to Configure the Plugin
Once the Muvi plugin is installed, you need to configure it.
To configure the plugin, click on the installed Muvi plugin (you can find it on the left-hand side of the menu).
Type the "Authorization Key" (see below screenshot). Click here to know how to get the Authorization Key.
Mention the "Height" of the content (default height of the content is 320).
Mention the "Width" of the content (default width of the content is 320).
Type the "Number of Content" (number of contents to be displayed in the plugin browser to select. Default is 10). For example, if you type the number of content 20, then 20 content will be displayed on the plugin browser at a time and you can select any contnet from it to insert inside the blog/post. 
Click on "Save".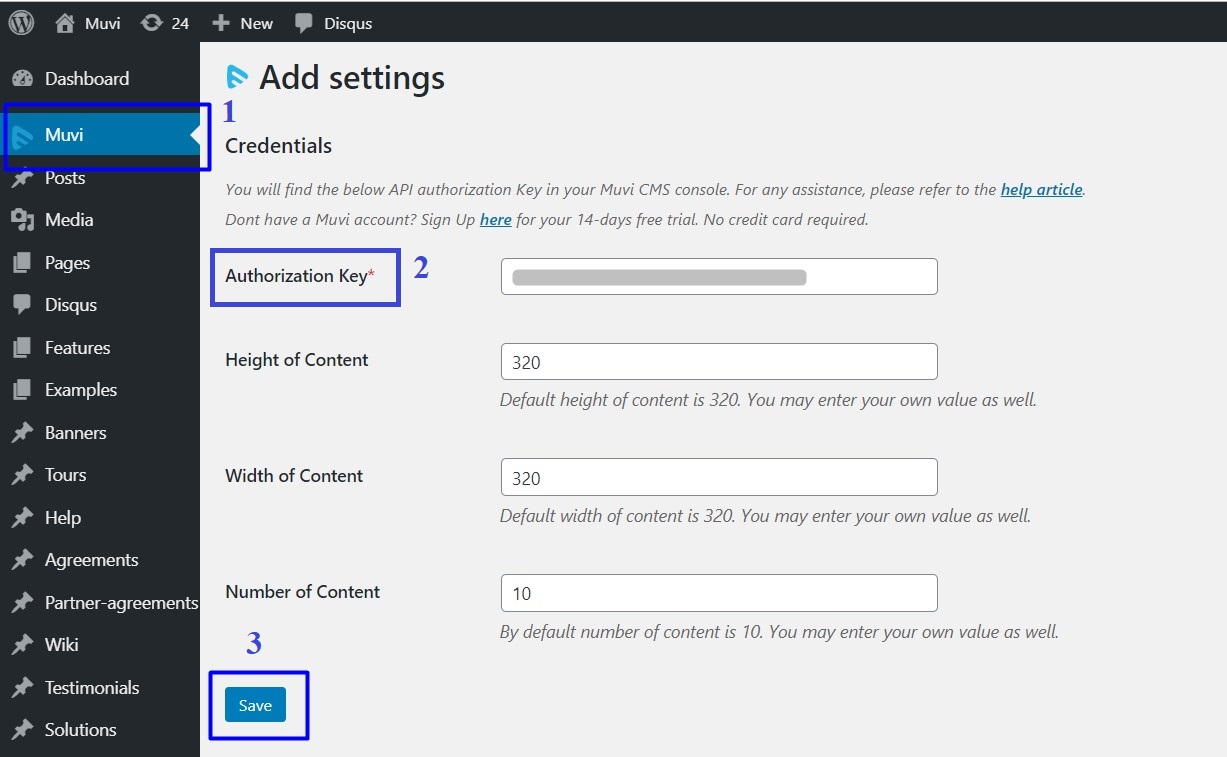 Using the Plugin
Video player publishing allows the user to easily insert videos from their Muvi store onto their WordPress site.
To post a video, navigate to "Posts" -->"Add New" in the WordPress editor.
Type a title for the post.
You can insert the video to your post from your Muvi Store by clicking on "Muvi Media".
You will see the different content categories in the "Muvi Media Library". Click on a specific Content Category under the Muvi Media Library to insert video.
Select the video from the list and click on "Insert". The video will be inserted to your post.
After publishing the post/page you can view the video inside the post/page.
Note: "Muvi Media" button appears only if you have WordPress Classic Editor installed or you are using WordPress version less than 4.5.