How to Download & Install TestFlight
Downloading Your App from TestFlight
Introduction
TestFlight is a free App provided by Apple. This app is used to test an iOS app prior to its release on the iTunes App Store. The process of testing the beta app via TestFlight is quite simple.
Upload your beta app to iTunes Connect
Send an invite to the people are going to test the app
The testers will test the app using the TestFlight app
Internal testers. In App Store Connect, members of the developer's team will have access to all builds of the app, so, they can participate as internal testers.
External testers. Anyone can participate as an external tester and will have access to builds that the developer makes available to them. A developer can invite you via a public invitation link or with an invitation email to test the app. In this case, an Apple ID is not required.
How to Download & Install TestFlight
Go to the App store, which should be in the first row on your Apple TV.
Scroll to "Search" along the top bar of the App Store.
Search "TestFlight"
Select TestFlight from the search results.
Select "Install"
Select "Open"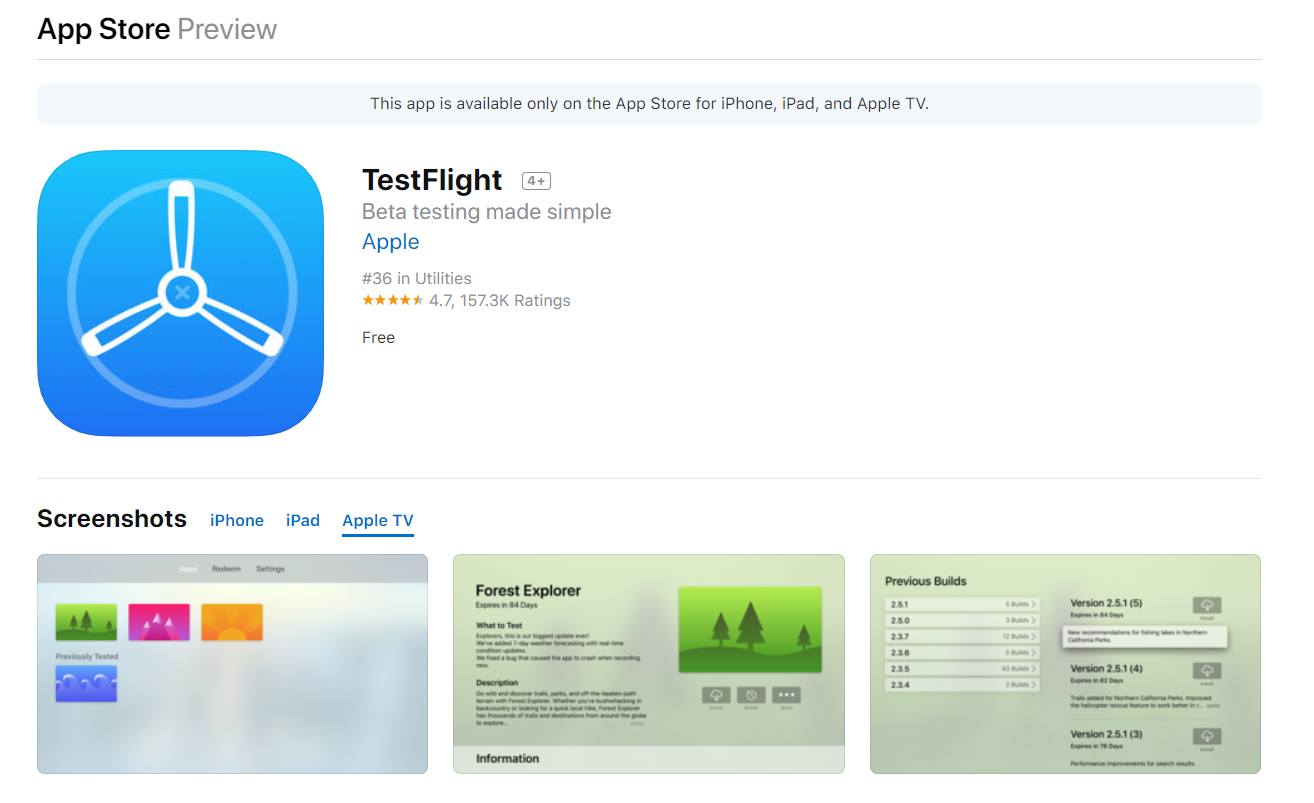 Downloading Your App from TestFlight
1: Open Test Flight and log in with your iTunes credential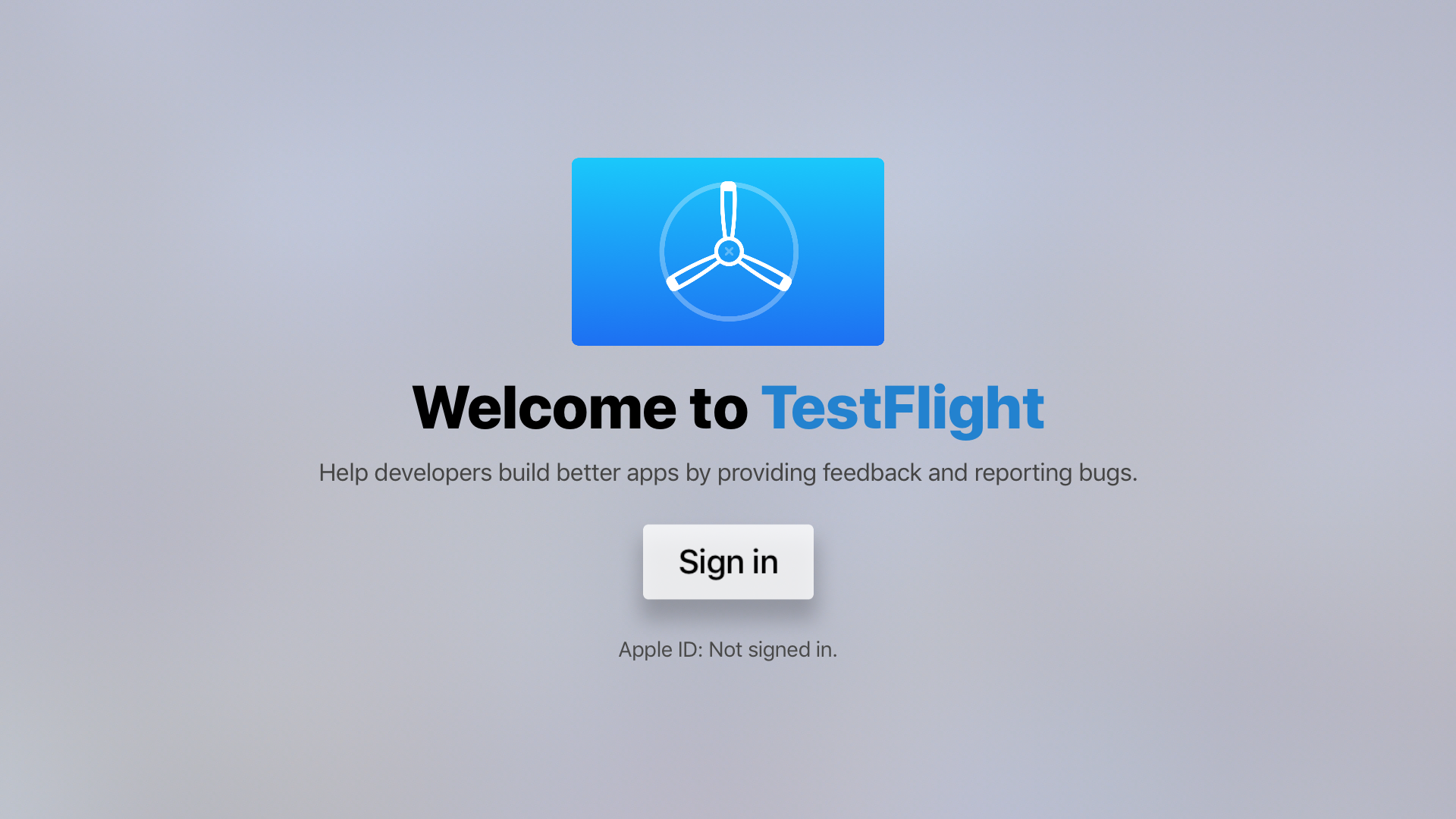 2: Open your invitation email on the other device.
3: Tap Start Testing. You will be taken to a web page with a redemption code.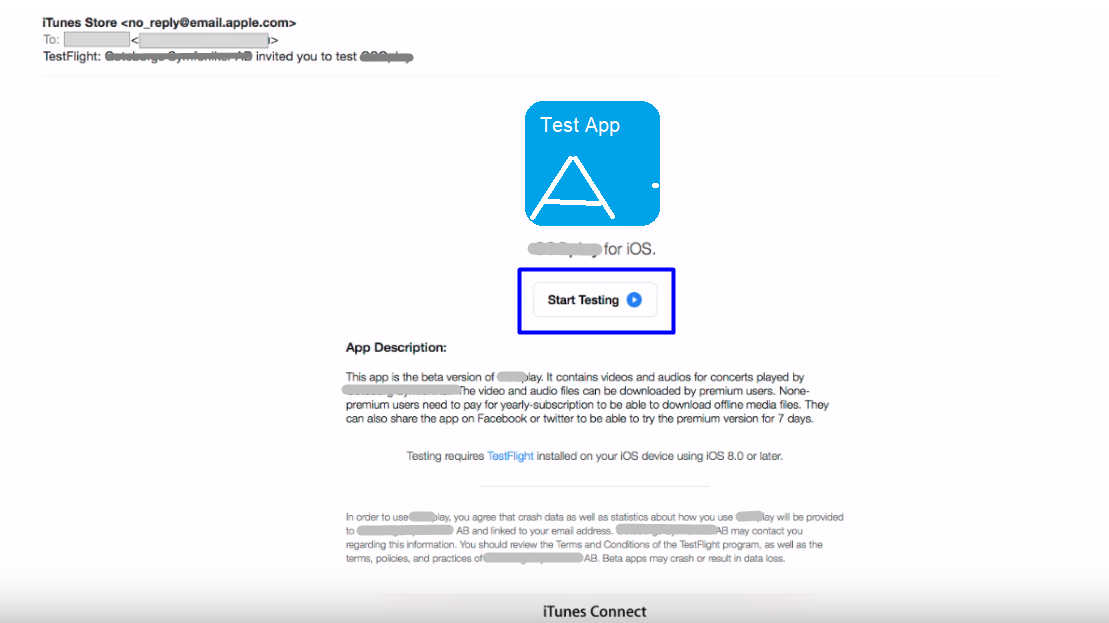 4: Open the Test Flight on apple tv and choose the app you would like to test with.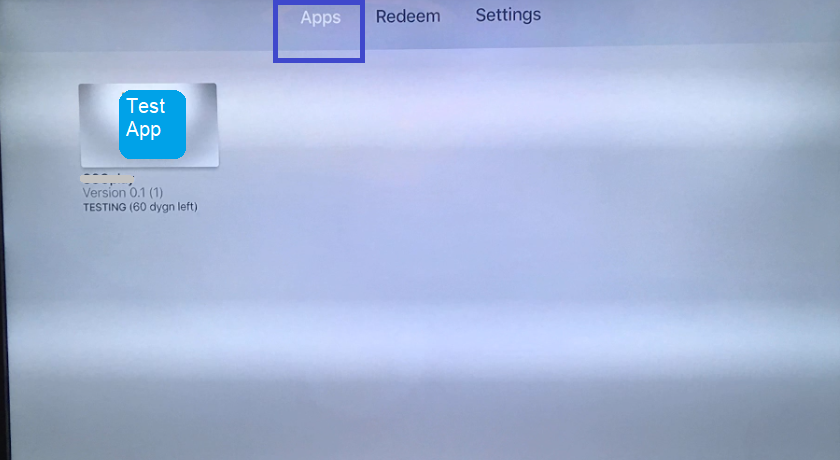 5: Go to Redeem and enter the redemption code.