Introduction
The setup procedure for all Roku players is essentially the same. This help article describes the basic setup instructions for any Roku streaming player. 
How to Install Roku App
First, you need to create a Non-Certified Channel
On the Developer Dashboard, select Manage My Channels and click on"Add Channel" on the following page. (See Below Screenshot)

From the radio buttons, select "Developer SDK", and "Non-certified", and then enter a Channel Name in the corresponding field. Click on "Continue". (See Below Screenshot)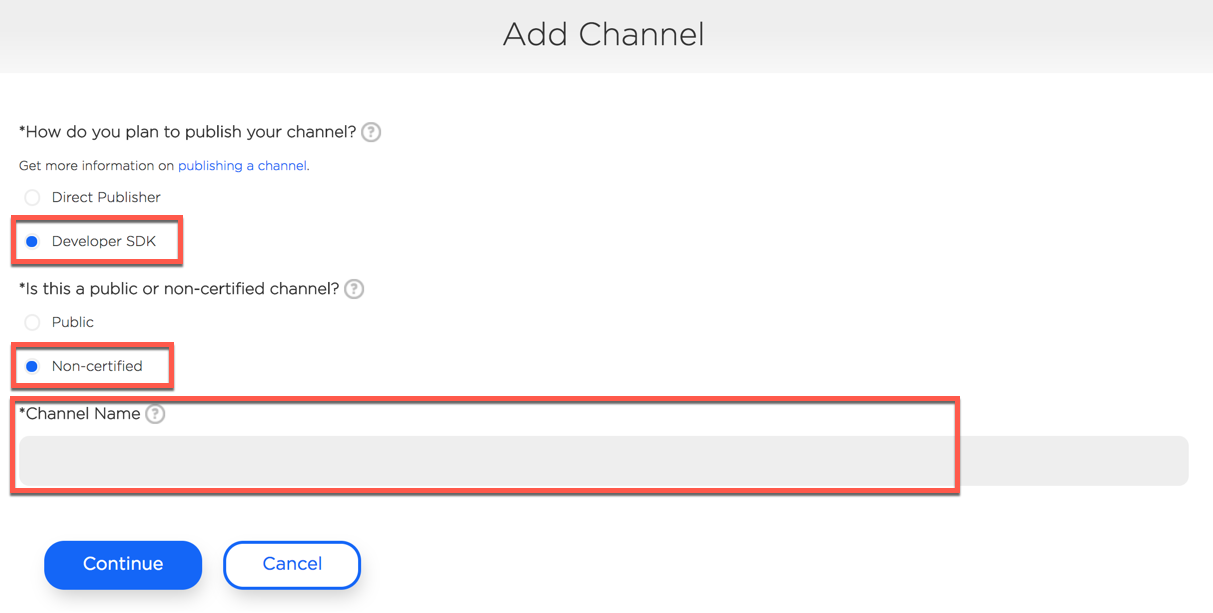 In the properties window, all default values are pre-selected. Modify as needed and click on "Save".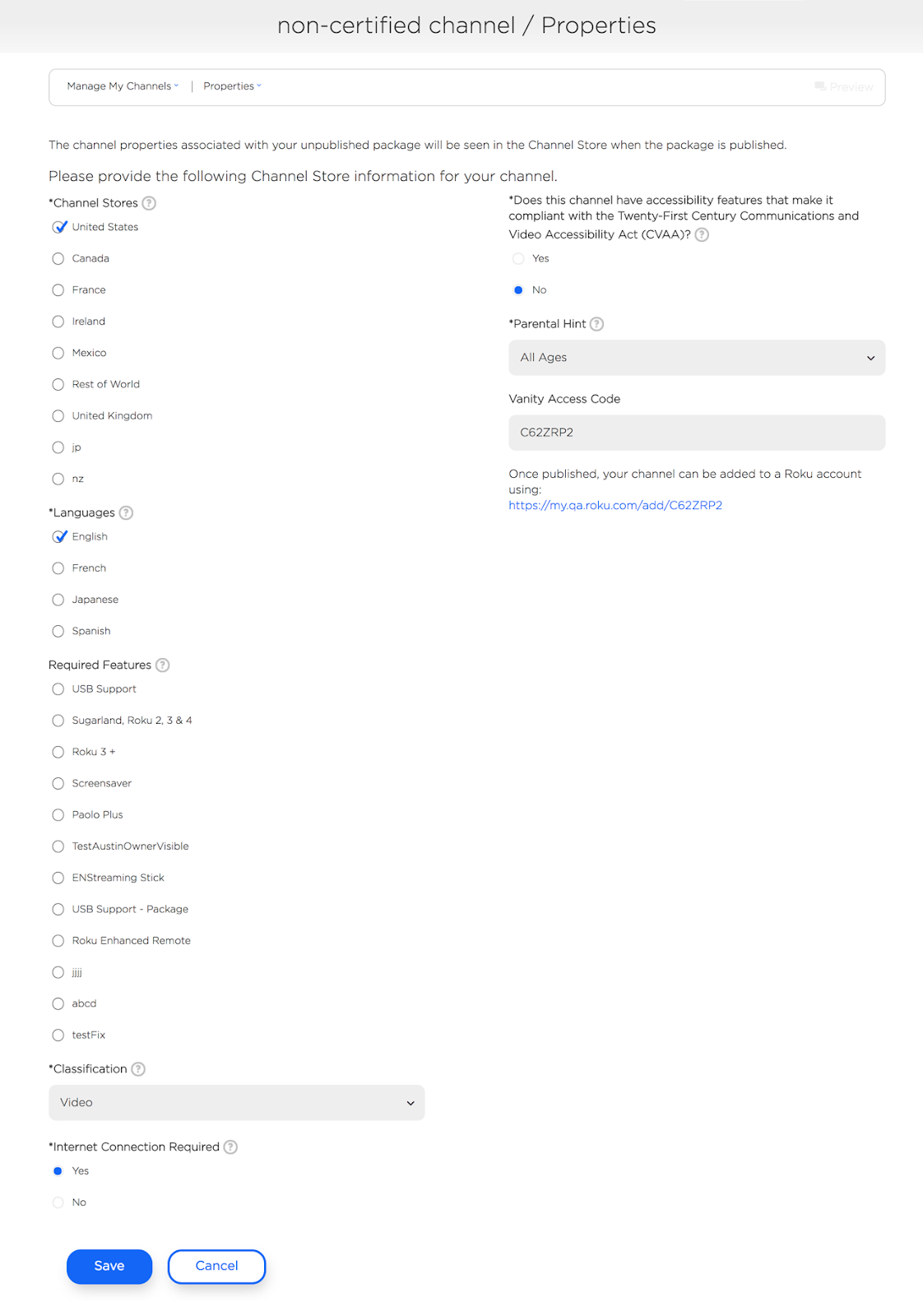 Edit the channel's Description as needed, upload a Channel Store Poster (540x405), select a Preferred Category, and click on "Save".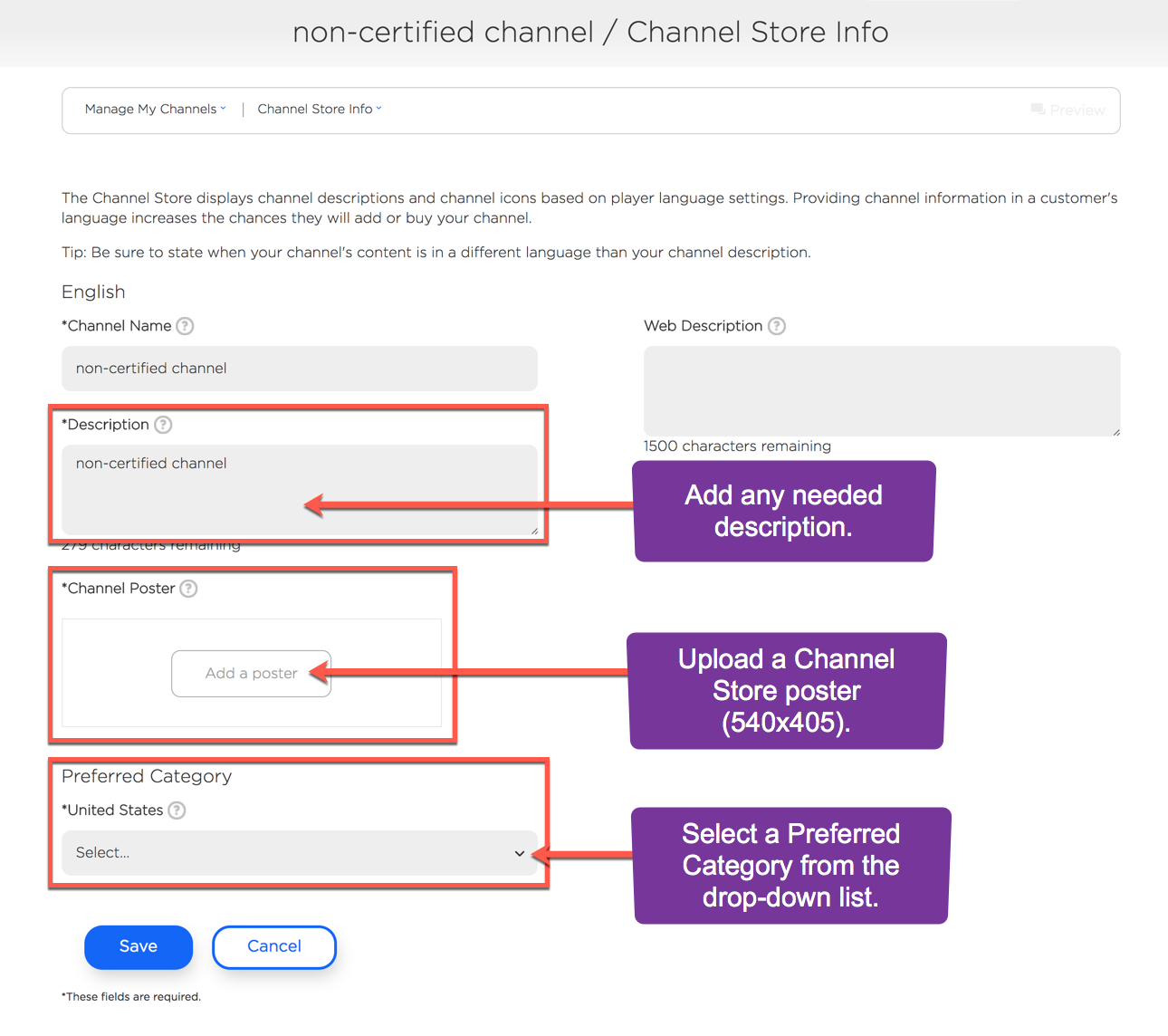 In the Monetization window, select how you plan to monetize your content and click on "Save".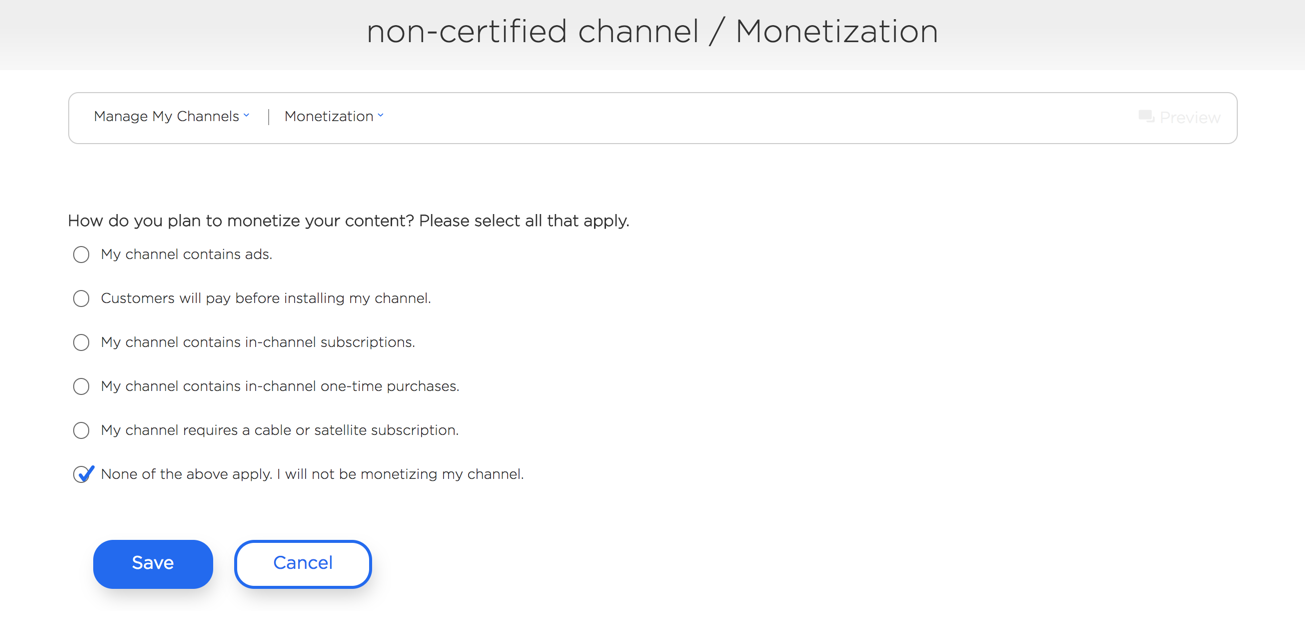 Upload your signed package and click on "Save".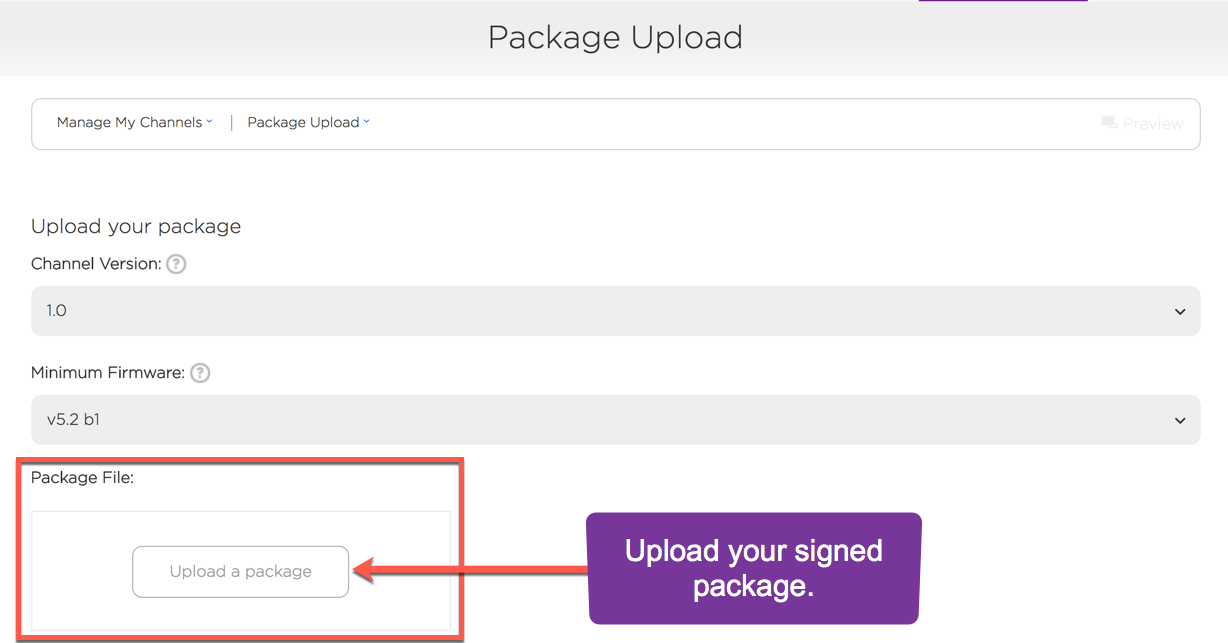 Review details in the Preview and Publish window and then select "Submit for Publishing".