How to Add Multiple Currencies
Revenue Report in Multi Currency (We Show Revenue by Currency)
Introduction
You can set up multiple currencies for monthly & yearly subscriptions, PPV (Pay Per View), coupons etc. Set a default currency for all your subscribers. You can also get the benefit of viewing your Revenue Reports in multiple currencies. Simply configure multiple currency through your Muvi CMS.
Note:
First, you need to add a Payment Gateway to enable multi currency. 
Multi-currency feature is not available during the free trial. 
How to Add Multiple Currencies
Click on "Monetization" -->"Settings"
In the search bar, type the "Currency Name" or "Currency Code" and then click on "Add". The currency will be added. (Repeat the process to add multiple currencies) While adding "Euro", you need to type the currency for different countries (see below screenshot).
Note:
You can add as many different types of currencies for all your Subscriptions and PPV (Pay Per View). However, remember that the currency should support your Payment Gateway.
Currency once added can not be removed. If you wish to remove any currency, then you need to add a Support Ticket. Remember that, there should not be any transactions done using that currency.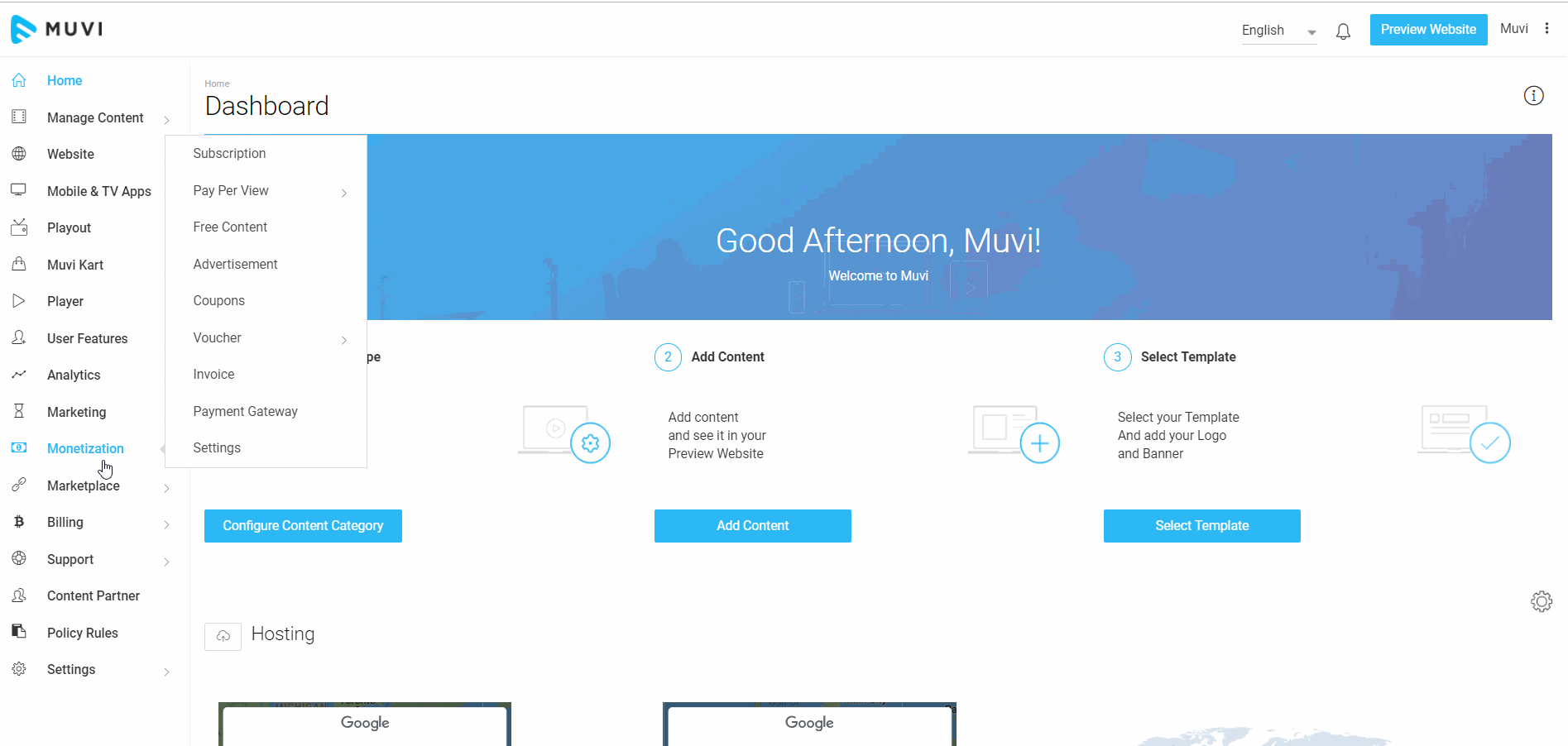 How to Setup Default Currency
You can also make a particular currency as your default currency for all your transactions.
Click on "Make Default" on the right hand side of a particular currency.
Once you click on Make Default you will see a dialog box with "Yes" and "No" option. Click on "Yes" to confirm.
The status of the currency will change to default currency.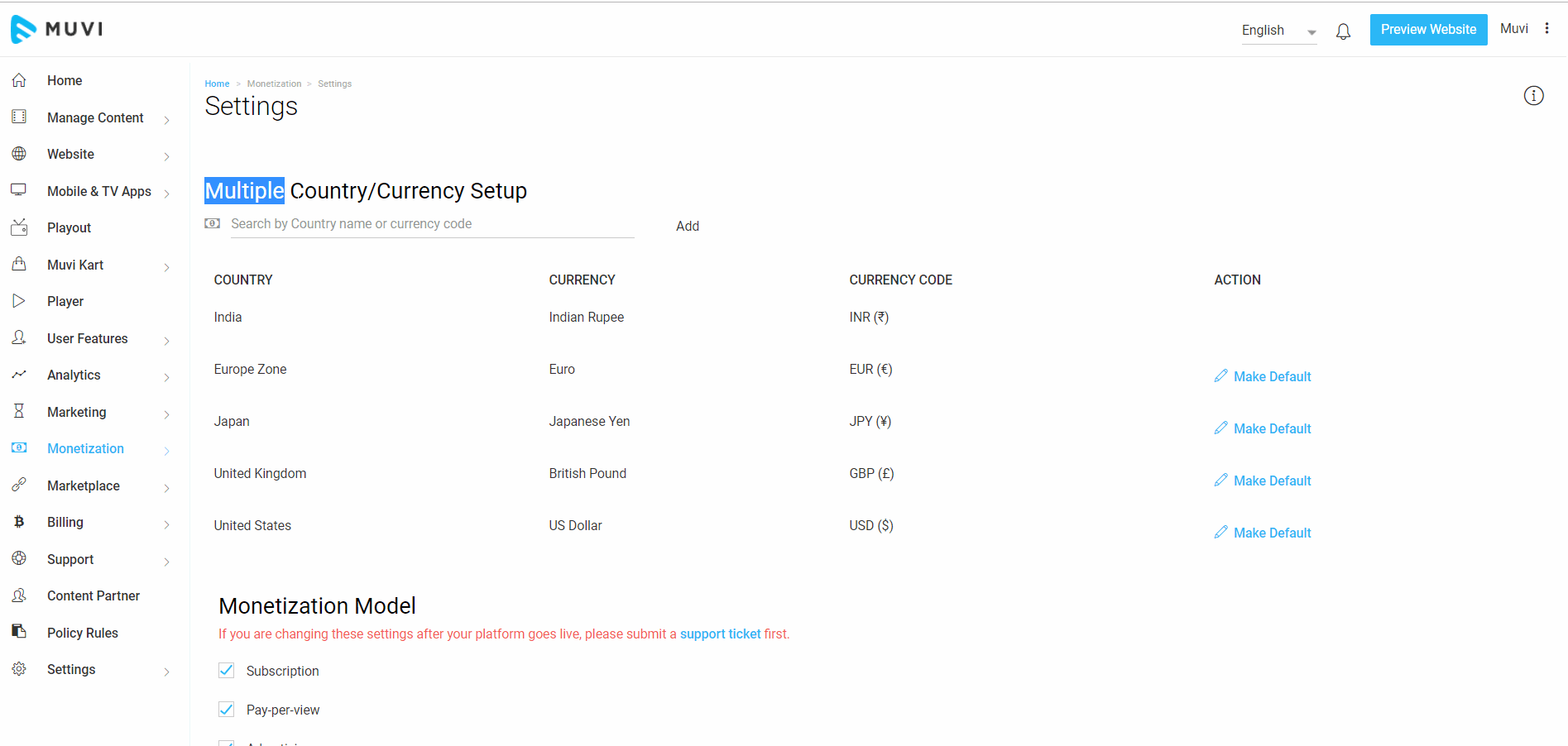 Revenue Report in Multi Currency
By viewing your revenue report you can easily find out how much income you have generated during a certain period of time. We also provide you the facility to view your revenue reports in multiple currencies.
To view your "Revenue Reports", click on "Analytics" --> "Revenue" on your CMS.
To see your revenue report in a particular currency, select the currency of your choice from the drop down menu (The revenue report will be generated in that particular currency)