Introduction
By enabling My Library feature, you can allow your users to view the content they have access to. To view the content in My Library, the user first needs to login. When the user clicks on My Library, he/she can view the content which he/she has only access to. These include, Pay Per View, Pre-Order and Live Streaming content.
How to Enable My Library
To enable "My Library" feature, go to "User Features" -->"Settings"
Select the check box for "My Library"
Finally, click on "Save"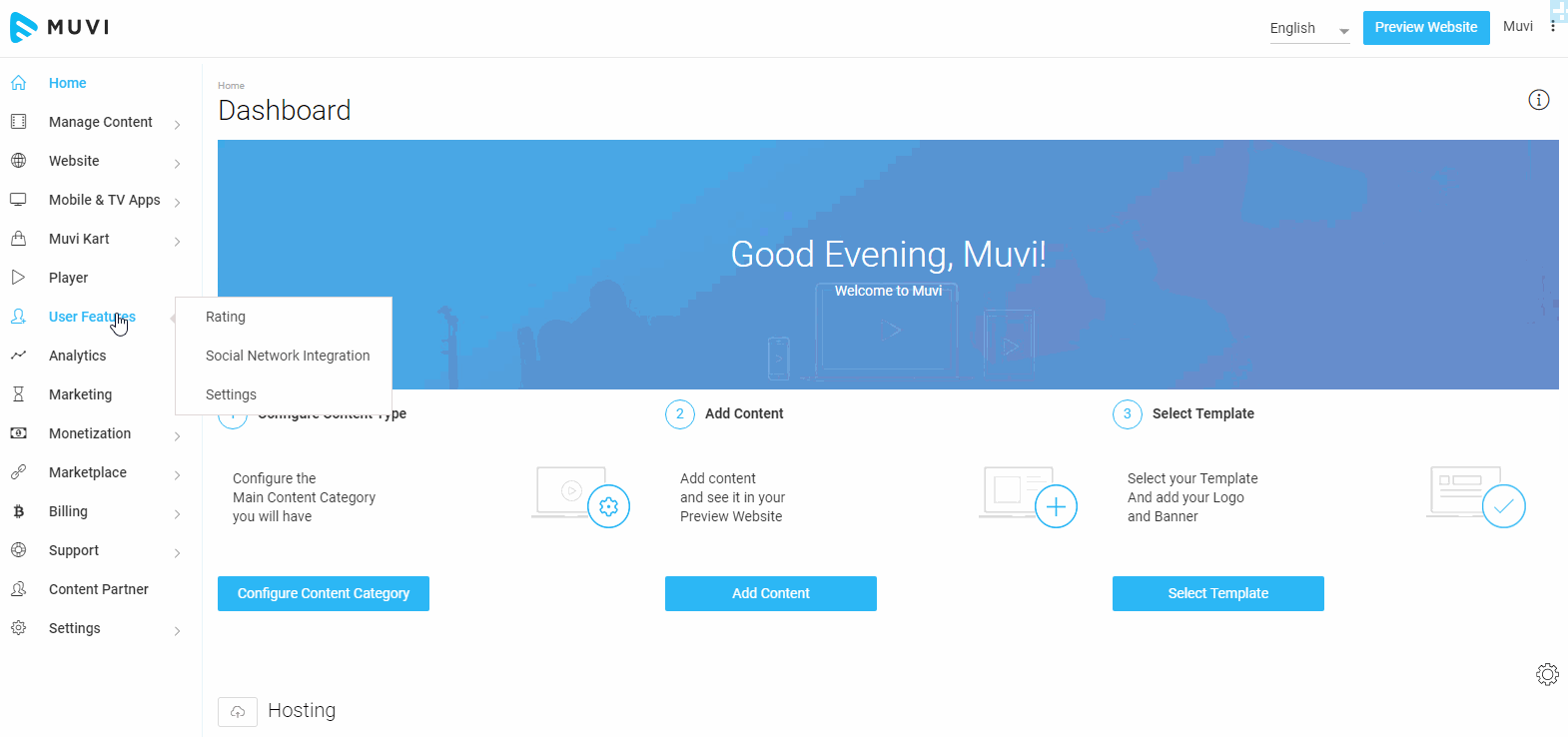 View Content in My Library
To view content in My Library, the users first need to login to your website/mobile app and then click on "My Library" under "Profile". They can view all the content they have access to.
Note: Pre-order content only show in My Library when the video for the content is available. Likewise, the Live Streaming content only show when the stream is available for the content. Also,  expired content will not be shown in My Library.