How Users Can See Notification
Introduction
Muvi's App Notification Center feature allows you to send individual messages or to fan-out messages to large numbers of recipients. You can send push notifications to iOS, Android, Fire TV, Apple TV and Roku devices.
How to Send Push Notification
To send push notification, go to "Mobile & TV Apps" -->"App Notification Center" in your CMS
Enter your message in the text field (Maximum 128 characters)
Click on "Submit"
You will get a confirmation that notification has been sent successfully. Click on "Ok" to complete the process.
Push notification will be sent to all your app users
Note: You can send only one push notification per day. If you try to send more than one push notification then you will get a warning message. You need to add a support ticket if you wish to send more than one notifications per day.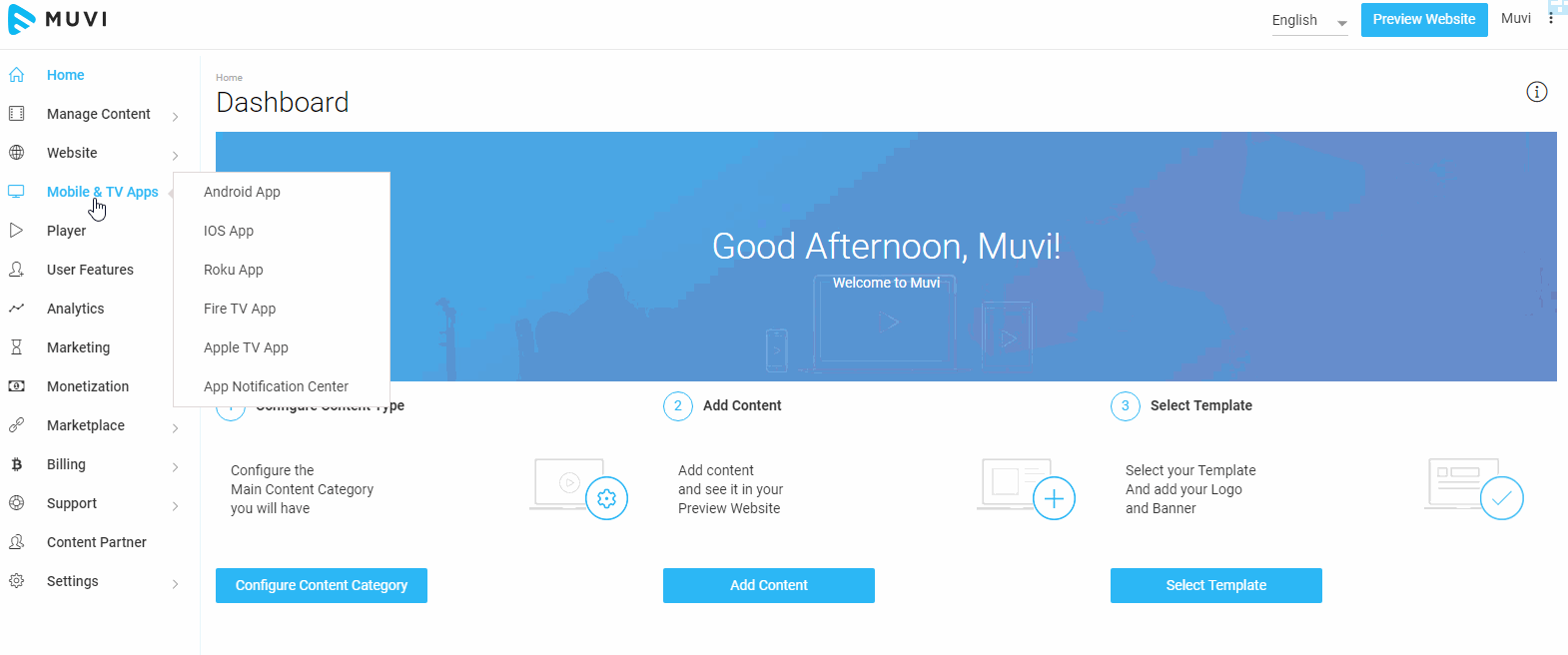 How Users Can See Notification
Once you sent the notification, users can see it by clicking on the notification icon on their mobile device. They will see a red dot on the notification icon when any new message arrives. By clicking on the icon they can read the message. (See Below Screenshot)