Downloading & Installing TestFlight App
How Users Can Access the Beta App to Test
Introduction
TestFlight is a free App provided by Apple. This app is used to test an iOS app prior to its release on the iTunes App Store. You can easily collect valuable feedback before you release your app on the App Store by inviting users to test your app. The process of testing the beta app via TestFlight is quite simple.
Upload your beta app to iTunes Connect
Send an invite to the people are going to test the app
The testers will test the app using the TestFlight app
Downloading & Installing TestFlight App
Upload a beta build of your app, and use App Store Connect to add the email addresses and names of testers you'd like to test your app. The invited testers will receive an email with a link to test your app. Users need to visit the iTunes App store to download and install the TestFlight App. (See Below Screenshot)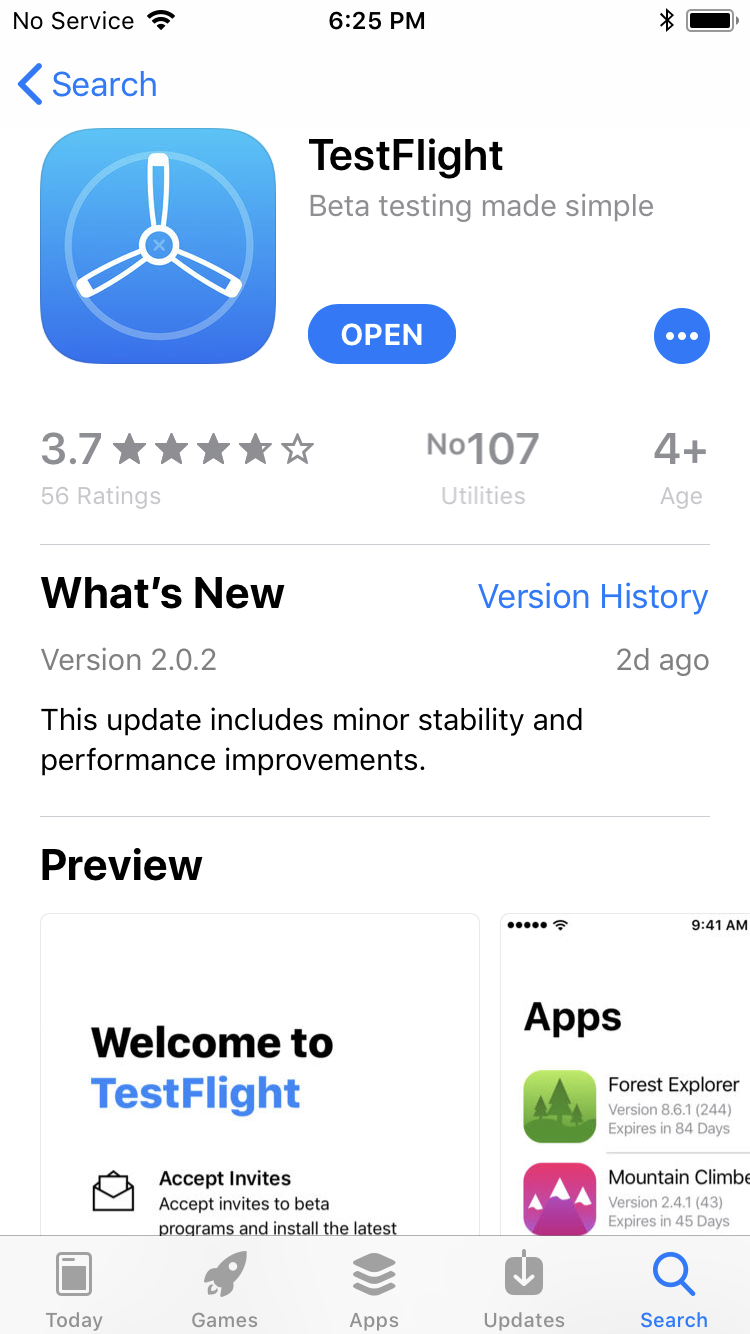 How Users Can Access the Beta App to Test
After accepting the invitation, users will be directed to the TestFlight app and they will be prompted to install the app to be tested. The app will appear on their iPhone's springboard, and in the TestFlight app.
User can also put Redeem Code (they can get it from their invitation mail) in TestFlight app to install the test app to their phone. (See Below Screenshot)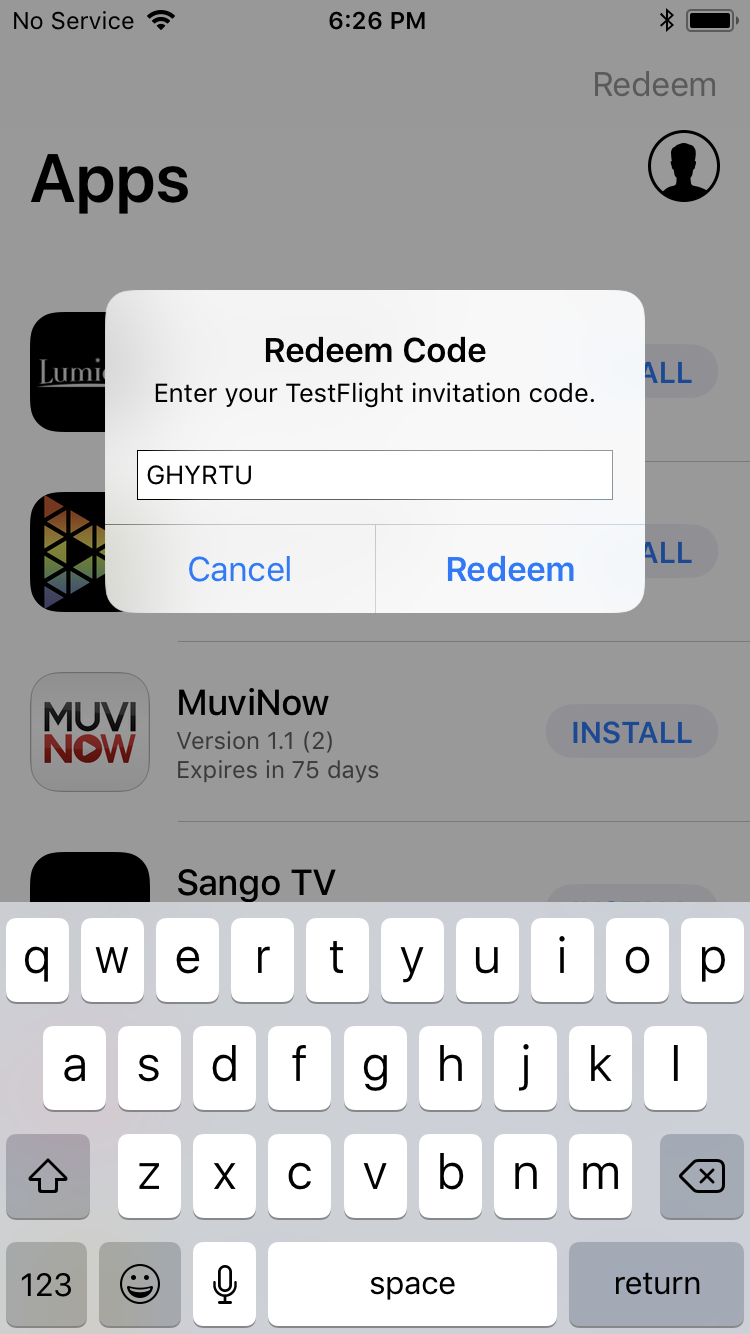 After downloading and installing the app from the TestFlight app, users can test the app.