Introduction
You may need to upload images for your website and content. You can simply do this through your Muvi CMS. After uploading the images, you can view them in the Image Library. Whenever you want you can delete a single image or multiple images from your Image Library.
How to Upload Image
To upload image, go to "Manage Content" --> "Image Library" in your CMS.
Then click on "Upload File" and select the file from your computer  (You can upload .jpeg, .gif, .png and. svg images. However, if you are uploading. svg images then you will not able the crop the image and few old browsers do not support this image format)
Click on "Upload".
The image will be uploaded to the Image Library.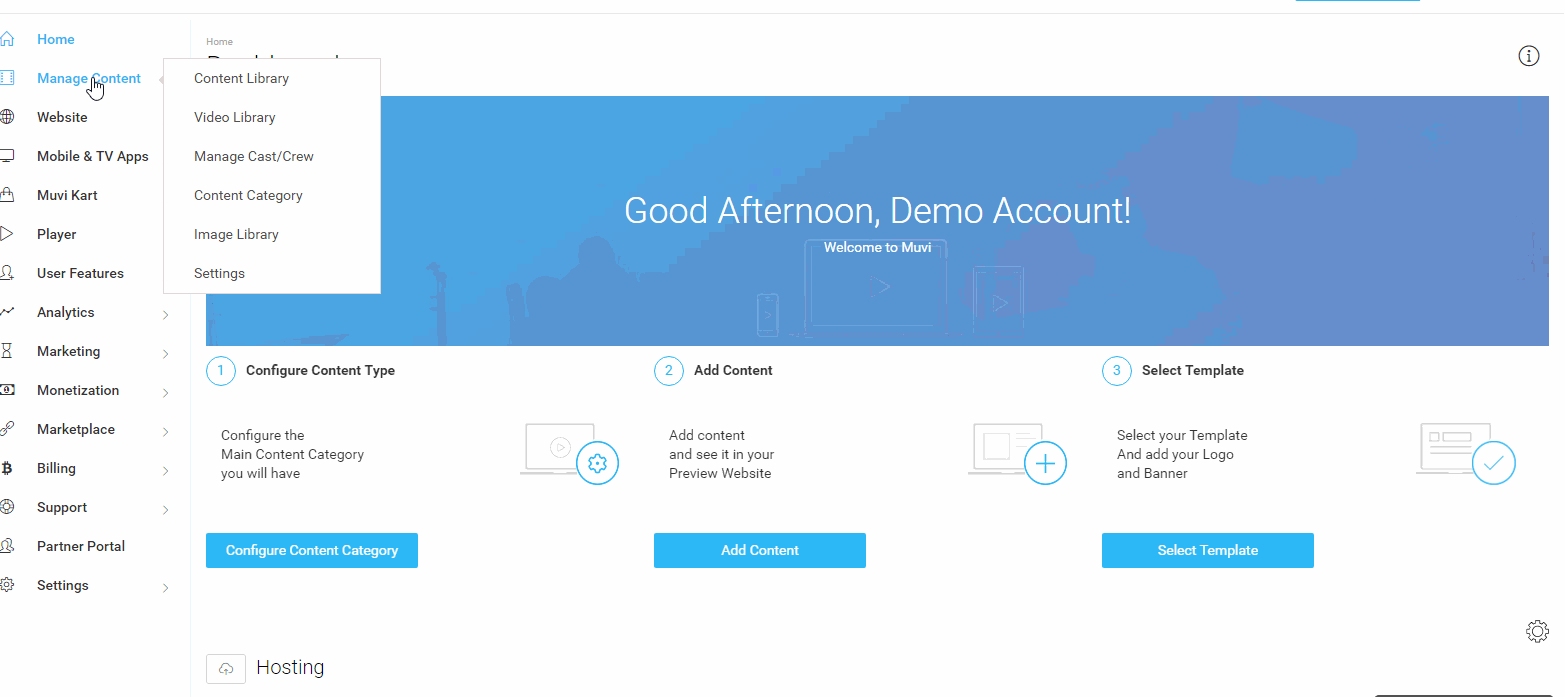 How to Delete Image/Images
To delete a single image, select the check box on the left hand side of the image
Click on "Delete" (Under "Action") on the right hand side of the image.
When asked for confirmation, click on "Yes" to delete the image
To delete multiple images, select the check box of images you want to delete and then click on the "Delete Selected" button on the top right hand corner.