How to View Video Card Analytics
Downloading Video Card Analytics Report
Introduction
Video Card Analytics shows the details of polls and external links. That means how many users have viewed which card (i.e. Poll/External Link), what actions they have taken (i.e. taking a poll/link visits), you can also view details of the poll results and the link redirects.
How to View Video Card Analytics
To view Video Card analytics, navigate to "Analytics" -->"Video Cards" in the CMS.
You can view the "Total Interactions", "Total Links Clicked" and "Total Poll Attended" on the left-hand side.
On the right-hand side you can view the graphical representation of the report.
To view report on a specific date, you can select the date range from the calendar.
By clicking on "Video Card Views", you can view the total video card views.
"External Links" shows the details of the external links clicked for each content.
"Poll Results" shows the details of the poll results of each content.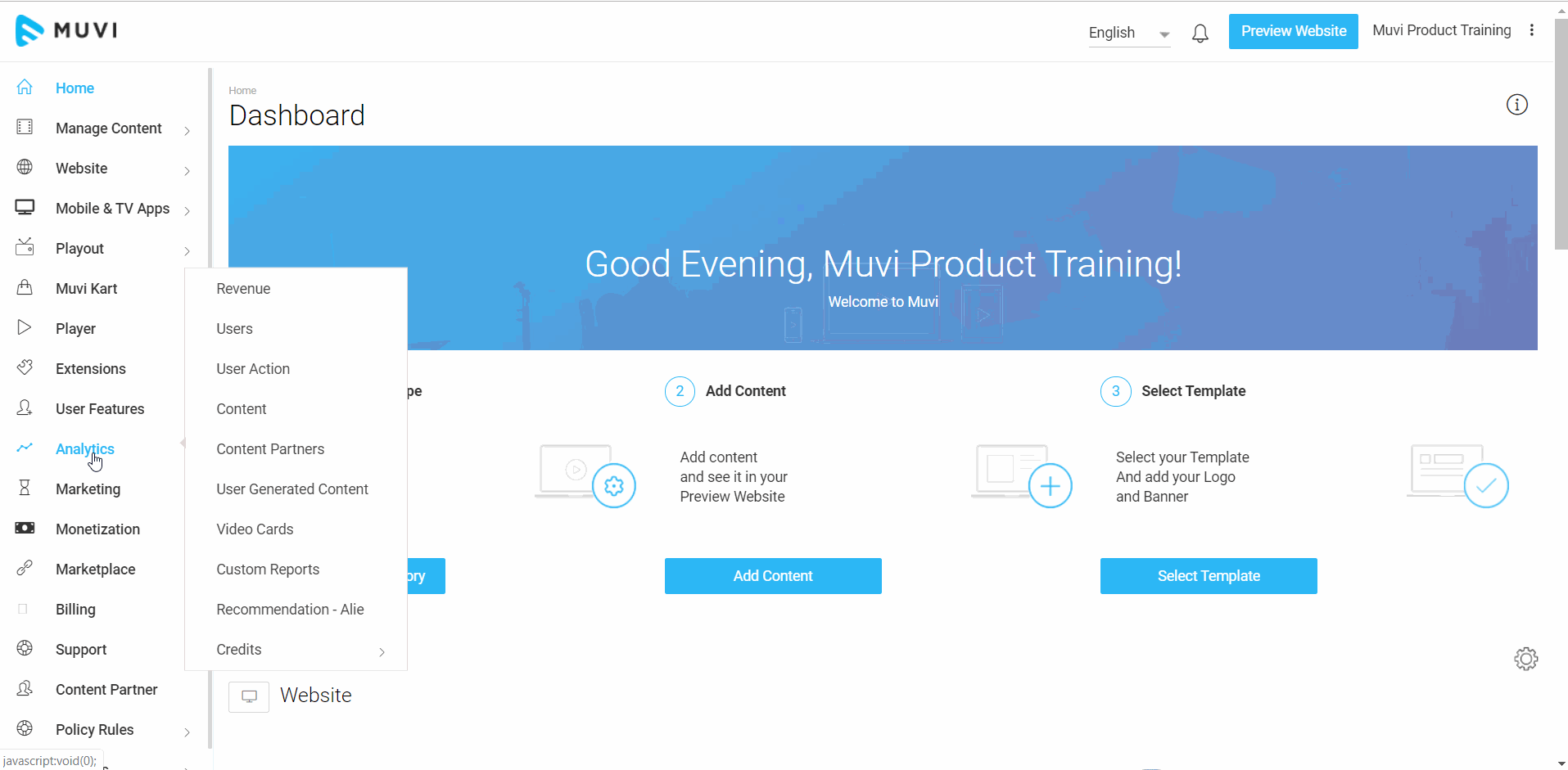 Downloading Video Card Analytics Report
You can download the Video Card Analytics report in CSV format.
To download the report, click on "Download CSV" (see below screenshot).