Second Row Text Section
Do you want to Stream live TV Channels or News? Sports or Events? Conferences or Trainings? Muvi can help you launch your own Live streaming platform in an instant. Whether you want to offer Periscope & Facebook Live like Peer-to-peer Live streaming service using mobile camera or just want to teach someone how to play the very difficult F Chord on their guitar using your laptop camera setup. Muvi's Live streaming server has all the capabilities to let you launch a Live video streaming platform instantly with no knowledge of IT or coding. From something as complex as live streaming satellite feeds to something as simple as laptop or webcam feeds, Muvi's live streaming software & technology supports all kinds of requirements and can be customized to support whatever your need might be.
Second Row Highlight Section
Highlights
Variable Bitrate

Stream using Cameras

Stream from Mobile Cameras

Stream multiple Channels at once
Third Row Left Text Section
Muvi supports both RTMP and HLS feeds for your Live streaming service. Simply enter your live Feed URL in the backend and Muvi's Video Player will embed the feed and play it back to the viewers immediately. No time lag, no frames lost.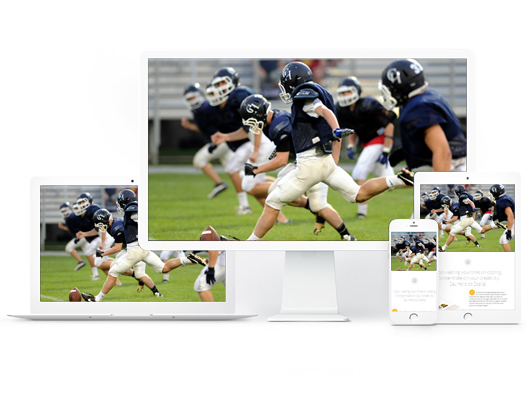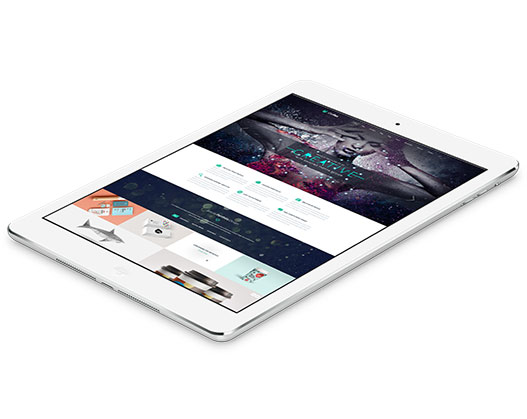 Fourth Row Right Text Section
Do you want to broadcast directly from your camera or push a Satellite feed to a Live TV Channel? Well don't worry, Muvi is equipped to handle and process RAW feeds from your Camera/ Encoder/ Satellite and convert them to live streaming for your viewers. You can simply share your feed from your video source with Muvi and we will store, convert, process and transcode the feed to various formats and syndicate the same for live video streaming using our CDN to your viewers in no time. Your viewers get the advantage of variable Bit-rate management, pause, rewind and record options and also an option to immediately provision the feed for On-Demand viewing once the Live Streaming is over.
Fifth Row Left Text section
Peer to Peer Live Streaming
Do you fancy building an app like Periscope? Do you want your viewers to be able to directly stream live feeds from their mobile camera? Do you want to either let other users access this live feed or simply broadcast it on a private channel online? Muvi takes care of all your requirements, while you focus on your business front. With Muvi's Mobile apps available for iOS and Android, you can turn on Peer-to-peer live video streaming functionality from within your admin panel and let your users stream live content directly from their phones and share their live streaming channels with friends, family and rest of the world. Muvi's easy Social Media integrations make it easier for your users to spread their channels virally and make their content visible to the world in an instant!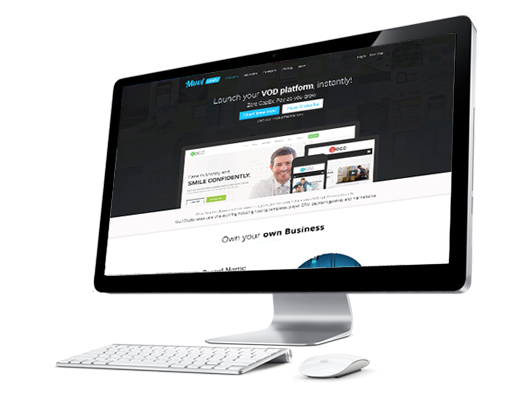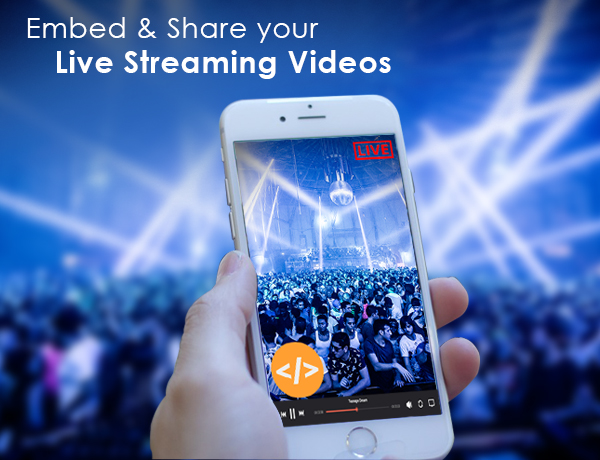 Sixth Row Right Text Section
Take your Live Streams everywhere. By simply coping & pasting the embed code, you can Embed Live Streaming Videos from your platform to any other 3rd Party Platforms.