Stream Live Video from Anywhere to Everywhere
Go Live with Your eSports Tournaments, Corporate Events, Shows, Training Sessions on Web, Mobile & Connected Devices.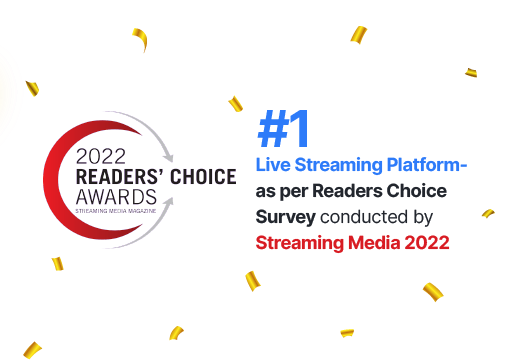 Deliver brand-defining live video experiences with Muvi Live. Stay empowered with a Do-It-Yourself webcast flow and securely deliver stunning buffer-free videos from multiple cameras, multiple screens & platforms without any external support.
Trusted by leading brands












You are in a good company
Just One Source Device & a Story to Tell. You're All Set!
Stream From any Camera
With Muvi Live, you can stream live videos directly from your handheld, mobile, or laptop camera. Just select the video source as the camera and start a live stream with a click of a button.
Supercharge your Livestream
With Muvi Live, you can convert and enhance a third-party live feed into a secure buffer-free live feed with DRM protection and built-in CDN.
Ultra-low Latency Live Streaming
Stream high-quality content with 9 seconds of latency or less using Muvi Live's streaming engine. With adaptive multi-bitrate streaming, your users unlock a lag-free streaming experience that is auto-scalable during peak periods.
Live DVR Control
Never let your audience miss a moment from your live event, else what's the point? Pause, Rewind, Play – let them do all you would do on a DVR.
Mobile Live Streaming
With Muvi Live, mobile live streaming has been made simple and easy. Start live streaming right from your mobile with the help of the Muvi Live Mobile App and SDK available on both Android and iOS.
Organize Live Events
Organize & Monetize. Unleash your revenue potential by making live events "Exclusive". From hosting live videos & podcasts to real-time interaction and post-event content library management for on-demand viewing, get everything in one place.
Super Cool Features to Take Your Video to the Next Level.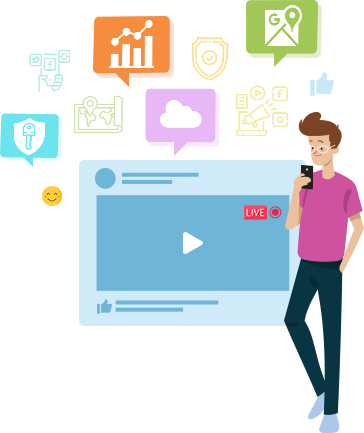 For Seamless Live Streaming
Live Webcast
Adaptive Streaming
HTML5 Player
Faster Playback
Multi-bitrate HD Encoding
Multi CDN
Enable on One Tap
Social Media Integration
Restricted Access
Geo-Blocking
Peer-to-Peer Streaming
Live Analytics
Single Sign-on
Live Stream with Your Brand Custodian.
The Muvi Difference
Produce Professional live event in a completely Do-It-Yourself (DIY) set up
Be a "video-first" company. Plan, train, execute, deliver – all through videos
Increase engagement, convert faster, yield results
Auto-scalable live streaming for exclusive, grand events
Ensure controlled, brand-safe video experience
24×7 White glove support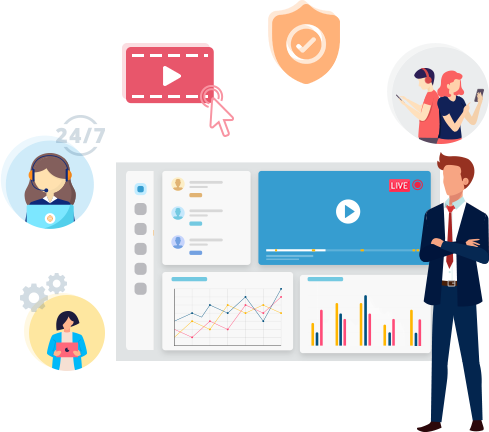 Build high-performance low-code streaming applications with Muvi.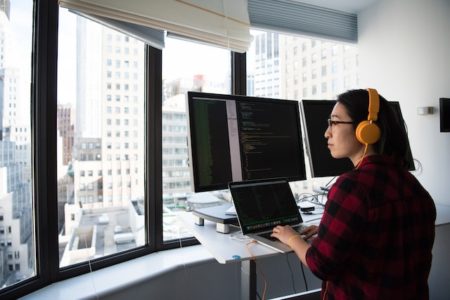 Build with Muvi.
Accelerate time-to-market with developer tools like APIs, SDKs, Webhooks.

Bring an immersive streaming experience to your website and apps.

Work smarter and build faster. Visit our Developer Section
Experience the power of Muvi Live and gain more clarity.
Upgrade / Cancel Anytime. No Commitments.