Stream Live Video from Anywhere to Everywhere
Go Live with Your eSports Tournaments, Corporate Events, Shows, Training Sessions on Web, Mobile & Connected Devices.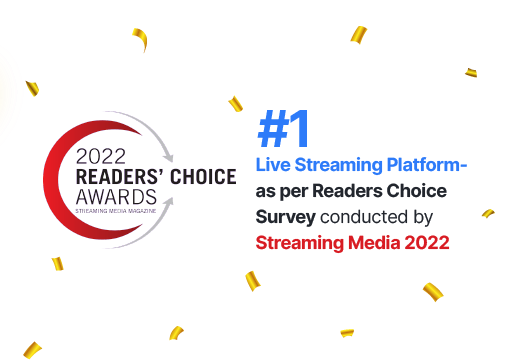 Deliver brand-defining live video experiences with Muvi Live Server. Stay empowered with a Do-It-Yourself webcast flow and securely deliver stunning buffer-free videos from multiple cameras, multiple screens & platforms without any external support.
Trusted by leading brands












You are in a good company
Just One Source Device & a Story to Tell. You're All Set!
Stream Online Games & eSports
Live stream online games and eSports to anywhere in the world. Stream live tournaments with low latency, scale on-demand, and offer real-time interactivity both within the gameplay and among players.
Organetize Live Events
Organize & Monetize. Unleash your revenue potential by making live events "Exclusive." From hosting live videos to real-time interaction and post-event video library management for on-demand viewing, get everything in one place.
Ultra-low Latency Live Streaming
Stream high-quality video with 10 seconds latency or less. With adaptive multi-bitrate streaming, your users unlock a lag-free viewing experience that is auto-scalable during peak periods.
Live DVR Control
Never let your audience miss a moment from your live event, else what's the point? Pause, Rewind, Play – let them do all you would do on a DVR.
Lead Nurturing
Know who is attending your business events, track contacts, and thrive on Muvi Live Server's simple yet easy to use platform that enables you to run powerful video marketing that yields ROI. With ultra-low latency video delivery, derive closer viewing attention, more sales-ready opportunities, smarter communication, and more.
Interactive Presentation
Get your slides, images, PDFs everything always in sync with your live video. Emphasize unique elements with real-time zoom control, start threaded discussions, add notes, comments, questions, and more.
Reach Mobile Devices
Turn on Peer-to-peer live video streaming functionality from within your admin panel and let your users stream live content directly from their Android & iOS devices.
Offer Both PPV & Subscription
Produce "members only" events and charge non-members willing to attend on-the-fly. Offer PPV or subscription and earn revenue anytime, anywhere while expanding the reach, audience base, brand awareness, and revenue stream.
Super Cool Features to Take Your Video to the Next Level.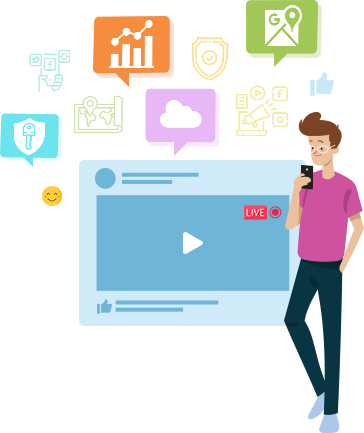 For Seamless Live Streaming
Live Webcast
Adaptive Streaming
HTML5 Player
Faster Playback
Multi-bitrate HD Encoding
Multi CDN
Enable on One Tap
Social Media Integration
Restricted Access
Geo-Blocking
Peer-to-Peer Streaming
Live Analytics
Single Sign-on
Live Stream with Your Brand Custodian.
The Muvi Difference
Produce Professional live event in a completely Do-It-Yourself (DIY) set up
Be a "video-first" company. Plan, train, execute, deliver – all through videos
Increase engagement, convert faster, yield results
Auto-scalable live streaming for exclusive, grand events
Ensure controlled, brand-safe video experience
24×7 White glove support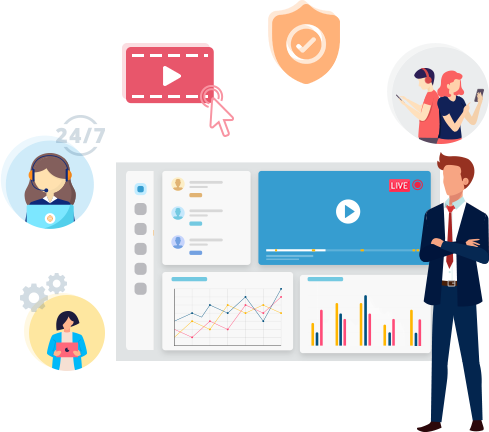 Experience the power of Muvi Live and gain more clarity.
Upgrade / Cancel Anytime. No Commitments.