Publish & share videos | Build innovative video apps | Empower collaborative workflows
Bring immersive video experiences to your websites, apps, and other platforms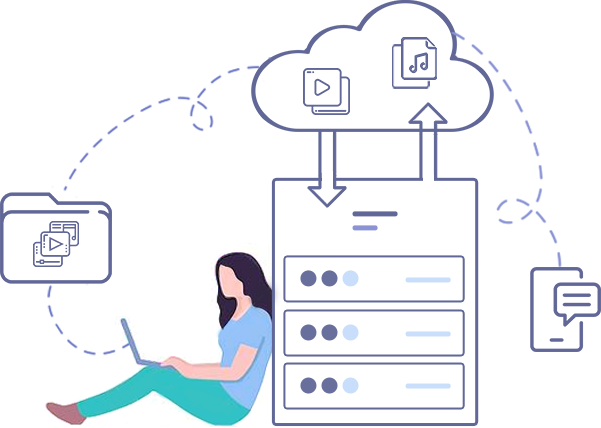 Muvi Flex is a comprehensive video solution that lets you bring immersive video experiences to your websites, apps, and other platforms. Upload, distribute and manage all video/audio with an easy-to-use CMS. Build responsive video solutions into your website and apps using Flex's HTML5 player, powerful APIs, and flexible SDKs. Do it all with Muvi Flex.
A Comprehensive Audio/Video Streaming Solution
Host, play, stream, and monetize your videos and deliver on-demand anytime, anywhere on web, mobile & TV. Driven by an adaptive media delivery concept, Muvi Flex streamlines content delivery at an unparalleled scale curbing bandwidth consumption while ensuring superior streaming experience.
Trusted by industry spearheads for its robustness and platform-agnostic architecture, Muvi Flex ensures optimized delivery of your audio content to all devices with zero lag. Host, play, stream, and monetize bit-perfect music Anytime, Anywhere on-the-fly.
Includes CDN, CMS, Video Stream Server, Player, and Analytics, Out-of-The-Box!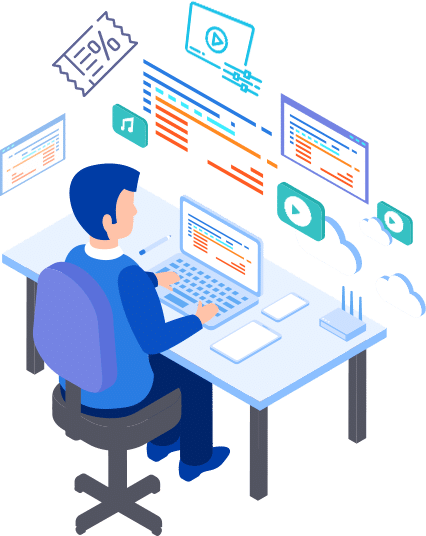 For an Immersive Video/Audio Experience
Built-in CDN
Store Unlimited Content
HTML5 Video Player
Multi-DRM
Social Publishing
Analytics & Reports
FLEXible for Every Industry
Ecommerce
News & Media
Digital Marketing Agencies
Elearning
Health & Fitness
Religion
FLEXible for Every Role
Content Creators
Marketers
Developers
Product Managers
Stream on Every Screen in Every Second, Seamlessly!
Why should you choose Muvi Flex?
Publish video/audio easily across websites, apps, and social media
Do-it-yourself setup
Protection against piracy
Easy content upload + workflow
24x7x365 support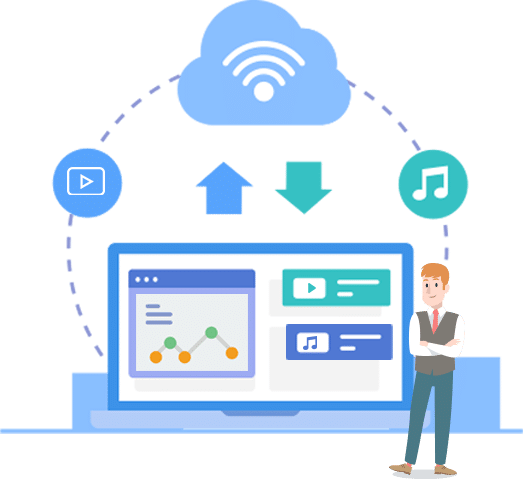 Get Your Free Trial Today. No Purchase Required
Publish Video & Audio | Create Playlists | Create Collaborative Workflows
Already using a platform? Muvi Flex Team will help with Data Migration, Customizations, and Integrations. Switch to Muvi Flex today!
Upgrade/Cancel Anytime. No Commitments.