Second Row Text Section
Do you want to access your Muvi One website natively from your WordPress site? Voila! Presenting Muvi Media Connect, a customizable WordPress Plugin that allows your WordPress authors and contributors to add video and audio to your web pages and posts. Now seamlessly access your Muvi One content natively from the WordPress admin panel without having to juggle between the two.
Second Row Highlight Section
Highlights
Add Videos & Audios Seamlessly

Secure Hosting & Delivery
Add Videos & Audios to WordPress Website Seamlessly
Add Videos & Audios to WordPress Website Seamlessly
For those who own a website powered by WordPress can thrive on the powerful video/audio capabilities of Muvi Plugin that give you the liberty of integrating Muvi's robust CMS to the powerful media manager. You can market your existing content, blogs, articles, products, services by embedding powerful videos and audios to respective landing pages and web pages. Host your videos and audios with Muvi and manage seamlessly right from the WordPress admin panel.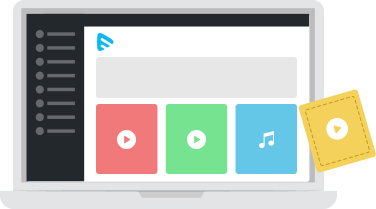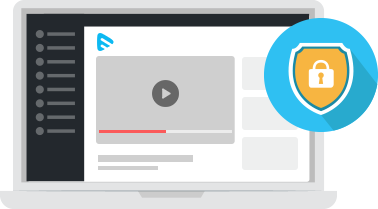 Secured Hosting & Delivery
Secured Hosting & Delivery
Video and audio content embedded in your WordPress website stay protected against piracy and unauthorized distribution with Muvi's powerful studio-approved DRM and digital watermarking features.
.
Geo-Block
Restrict your video and audio content in places where you don't want to make a mark. With Muvi's geo-blocking feature you can block individual content from appearing in specific countries. You can blacklist IP addresses of any region if you no longer wish to provide them access to your content. Similarly, if you wish to provide access to any of the blacklisted IPs, you can again whitelist them, right from your admin panel.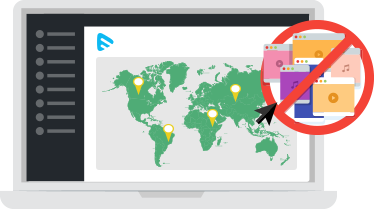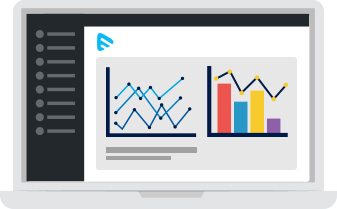 Insightful Analytics
Stay on top of useful viewing data such as engagement rate, viewing device details, bounce rate, awareness level and more using Muvi's powerful inbuilt video/audio analytics feature.
Muvi Takes Care of Everything!
Muvi Takes Care of Everything!
The standard WordPress plugin from Muvi allows you to add video and audio to any pages and websites that are hosted on your WordPress account with the native video and audio player ensuring smoother playback. From auto-transcoding of uploaded videos and audio, adaptive streaming to delivery via multi CDNs on any platform and device - reach the unreachable with uninterrupted video/audio delivery.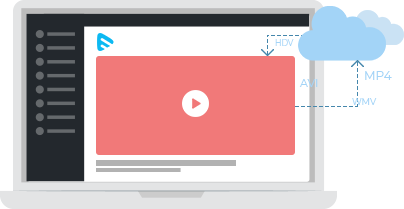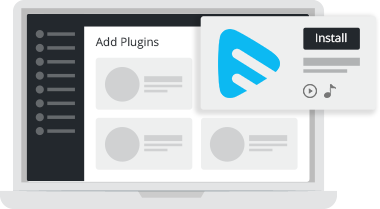 Manage Media at One Place
Manage Media at One Place
Muvi media connect lets you manage all your video and audio repository both new and existing within the WordPress admin panel providing you comfortable access, quicker turnaround time, and a lot more convenience.
Get Your Free Trial Today. No Purchase Required
Launch your very own Video / Audio Streaming Platform | Get Websites and Apps across devices | Stream Content across the Globe.
Already using a platform? Muvi will help with Data Migration, Customizations, and Integrations. Switch to Muvi today!
Upgrade / Cancel Anytime. No Commitments.