Second Row Text Section
Muvi One supports Multiple Monetization Models including Pay-Per-View (PPV) or better known as Transactional VOD (TVOD) or Rental Model. With the Pay-per-View (PPV) model, you can sell videos and audio content online and charge your users a one-time-fee for accessing the same. All plans come with many advanced features including analytics & reports, so you do not need to worry about anything.
Second Row Highlight Section
Highlights
PPV for Single & Multi-part Content

Create PPV bundles

Enable Pre-ordering for PPV Live Streaming

Set Up PPV Restrictions

Multiple PPV Plans & Categories

Set Variable Fees for Subscribers & Nonsubscribers

Multi-currency & Multi-payment Gateway Support

No Revenue Sharing
PPV for Single & Multi-Part Content
PPV for Single & Multi-Part Content
Muvi One's PPV Model offers you an option to sell both single content (E.g. Movies, Music tracks) or a set of multiple part content (e.g. TV Shows, Series, Podcasts, etc) to your audience. For each piece of content you offer, Muvi One allows you to provide a differential pricing strategy.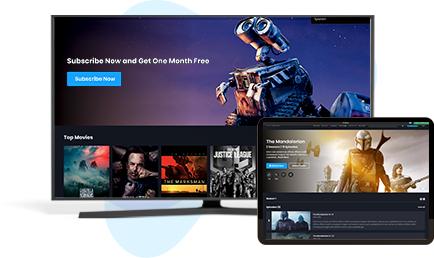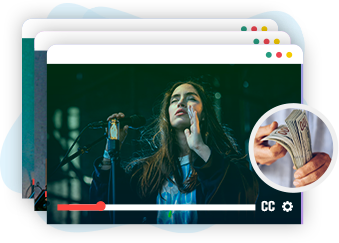 Create PPV Bundles
Muvi One makes selling videos online easy by enabling the creation of PPV bundles. PPV Bundle allows platform owners to offer Bundled Content to their viewers. You can also keep the PPV bundle private, which enables you to hide the bundle from your regular bundles available on your platform.
Enable Pre-Ordering for PPV Live Streaming
Enable Pre-Ordering for PPV Live Streaming
You can monetize your live streaming by enabling Pre-order with Muvi One's advance purchase feature. This enables your audience to pre-order your upcoming content before it is live. You can set up differential pricing for pre-order and automatically alert the buyers when the content is available to be accessed.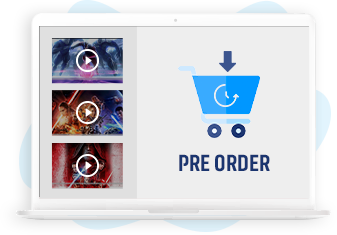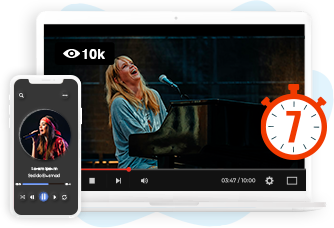 Setup PPV Restrictions
You can set a time restriction for your Video & Audio Library under PPV for "x" hours/days (or months) as decided by you and monetize the content. Muvi One also offers you to restrict multiple user access for content which prevents account sharing from one User ID. This is a great way to control password sharing which is a normal trend!
Multiple PPV Plans & Categories
Multiple PPV Plans & Categories
While creating content for PPV streaming, you can configure multiple categories for the same content and sell videos online at multiple prices. For example, you may offer a content at $1 to consume in HD and at $2 for the same content in 4K HDR.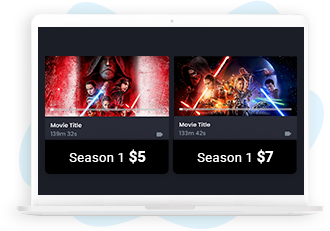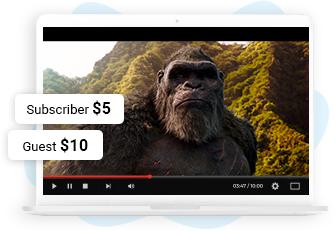 Set variable fees for Subscribers & Non-subscribers
Set variable fees for Subscribers & Non-subscribers
Muvi One understands all your needs to sell videos online. With Muvi One, you can choose to provide different pricing to your existing subscribers, so that they can enjoy the PPV content at a much lesser price, giving them an upper-hand over Non-Subscribers.
Multi-Currency & Multi-Payment Gateway support
Multi-Currency & Multi-Payment Gateway support
Muvi One supports Multi-currency & Multiple payment gateways offering your audience a chance to pay with local currencies. You can target a worldwide audience for your PPV content & events, and charge the visitor based on their location; either in USD, GBP, Euro or your local currency with variable pricing for each currency.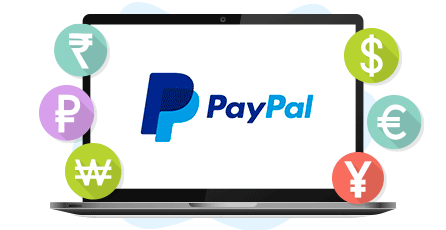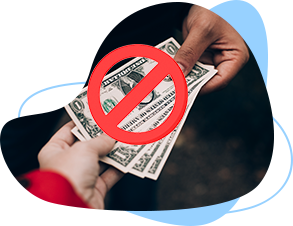 No revenue sharing
You get everything with Muvi One's audio/video streaming platform with zero revenue sharing. All your PPV revenues are directly linked to your bank account and Muvi One has no intervention towards it whatsoever.
Get Your Free Trial Today. No Purchase Required
Launch your very own Video / Audio Streaming Platform | Get Websites and Apps across devices | Stream Content across the Globe.
Already using a platform? The Muvi One team will help with Data Migration, Customizations, and Integrations. Switch to Muvi One today!
Upgrade / Cancel Anytime. No Commitments.