Top Banner Section
Pay-Per-View (PPV) / TVOD
Monetize your content on PPV or TVOD!
Second Row Text Section
Muvi supports Multiple Monetization Models including Pay-Per-View (PPV) or better known as Transactional VOD (TVOD) or Rental Model.
Now Sell your Videos Online and charge your viewers a one-time-fee for accessing the same, you can restrict the video access by number of views or number of hours or offer unlimited (buy) option as well. You can also choose to offer a single video (movie), or Multiple Videos (TV Show) as well as its seasons or individual episodes as PPV and set a time or view limit for users to consume the same! This lets you control and discourage the user from sharing their account credentials with others and avoid multiple views of the same content.
Control who sees your content, for how long, and how much they have to pay all directly from a single Video CMS. The money generated from your PPV model is directly linked to your bank account and you don't pay a single penny to Muvi from your monetization revenue.
Second Row Highlight Section
Highlights
Sell Single or Bundle (Package) of Videos

Sell Single Part (Movies) or Multi-Part (TV Shows, Seasons, Episodes) Videos

Offer Rent or Buy Options

Restrict Access by Views or Time (Hrs)

Variable Fees for Subscribers and Nonsubscribers
Third Row Left Text Section
Sell Single Video or TV Shows
Muvi's PPV/TVOD Model offers you an option to sell both single Videos (E.g. Movies) or a set of multiple part video (e.g. TV Shows, Seasons and it's Episodes) to your audience. Muvi provides you multiple options to further enhance the experience of your platform by allowing you to provide differential pricing strategy for each piece of content offered. You can even choose to monetize your Live Streaming events under PPV with Muvi.


Third Row Left Text Section
Setup Time and View Restrictions
You can setup a time restriction for exclusive content from your Video Library under PPV for "x" hours / days or months as decided by you and monetize within the timeframe validity like all rentals and PPV services available. Muvi also offers you to restrict multiple user access for content preventing account sharing from one user id. By restricting the number of views to say just 3, you ensure that a user does not share their account details with others or else they themselves may not get to view a newly released episode! This is a great way to deter password sharing which is a normal trend amongst PPV consumers and Subscribers!
Third Row Left Text Section
Multi-Currency & Multi-Payment Gateway
Muvi supports Multi-currency and Multiple payment gateways offering your audience a chance to pay from their local currencies. You can target worldwide audience for your PPV videos and events and charge the visitor based on their location either in USD, GDP, Euro or your local currency with variable pricing for each currency.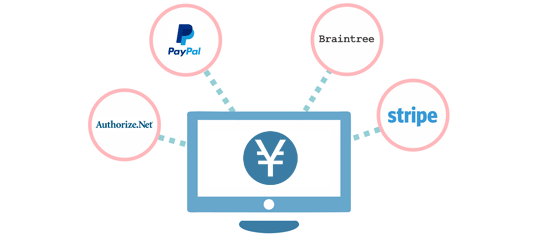 Third Row Left Text Section
While offering a content on a pay-per-view basis, you can configure more than one category for the same content and release it at multiple price points. You can price a content at $1 for two views with a 3-day validity; as well as reconfigure and sell the same content parallelly at $2 for unlimited views with a 15-day validity. In another case, you may offer a content at $1 to consume in HD and at $2 for the same content in 4K HDR.
Third Row Left Text Section
PPV Bundle allows platform owners to offer Bundled Video Content to their viewers. You can monetize your platform by providing either Single Video or Multiple Bundled Videos to your viewers. Imagine the number of your viewers waiting for the Bundled Star Wars Pack!


Third Row Left Text Section
You can monetize your PPV/TVOD by enabling pre-order with Muvi's advance purchase feature. This enables your audience to pre-order your upcoming PPV/TVOD content before it is available for video. You can set up differential pricing for pre-order and offer it as an advantage for your potential viewers, and also automatically alert the buyers when the video is available to be viewed.
Third Row Left Text Section
Differential pricing for Subscribers and Nonsubscribers
Muvi understands all your needs for better monetization of your platform. With Muvi, you can choose to provide different pricings to your existing subscribers so that they can enjoy the PPV content on a much lesser price, giving them an upper-hand over guest audience.


Third Row Left Text Section
What better if you can monetize your Live feeds under PPV? With Muvi, you can charge a one-time fee for accessing Live Streams from your platform. You can even control who sees your feeds, for how long and how much they are paying to view the live streams.
Third Row Left Text Section
Differential pricing for Multi-part
Muvi understands all your needs for better monetization of your platform. With Muvi, you can choose to provide different pricing for your multi-part content. You can choose to charge a premium for latest content added and offer a lowered price for older contents in your library.


Third Row Left Text Section
Muvi provides platform owners with an option to enable "My Library" on to their platform acting as a consolidated place to find all the PPV contents an end-user as access or has purchased helping in saving end-users time to search your vast library of content.
Third Row Left Text Section
Platform owners can restrict the playback of PPV purchased contents by restricting the end-users on number of times they can view the content or set a time period for accessing the content giving them complete freedom to manage their platform.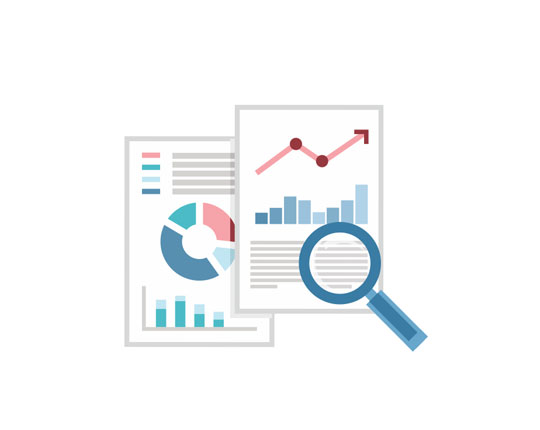 Third Row Left Text Section
Muvi incorporates special reports to track and analyse your PPV revenues and usage. You can break up your PPV revenue by month, by content and by usage easily from our set of reports and analyse which content is working for you and what price point your users are comfortable paying to you, thus enabling you to drive a better ROI for your Video Streaming Business!
Third Row Left Text Section
Manage multiple categories on your TVOD platform. Classify content based on their form, such as download - to - own, live sports or events, pre-order, etc. Assign different attributes and rules for each such PPV category, and manage payment.