Second Row Text Section
Tax rules for digital assets vary considerably from country to country and state to state, which makes taxation a complex exercise. 

Now managing differential tax brackets is easier than ever with Muvi's "Taxation" feature. This feature allows you to configure tax rules for your content for each country and state. Once configured, the tax amount is automatically calculated & applied to the final invoice depending on the user's location.
Second Row Highlight Section
Highlights
Country /State-wise Taxes

Instant Go Live

Revenue Analytics

Location Specific Tax Invoicing
Country /State-wise taxes
Country / State-wise Taxes
Setting up taxes is one of the primary tasks you need to perform while managing a monetized streaming platform. Taxes can be an even more complex matter when your content is accessed by viewers across the globe. Muvi aims to make the setup as simple as possible by allowing you to configure the country & state-wise taxes via a single dashboard.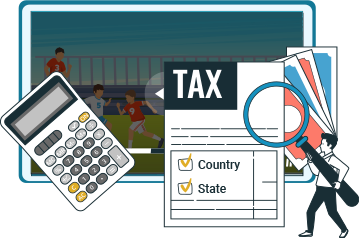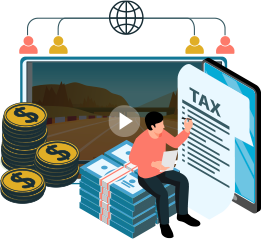 Instant Go Live
Muvi's taxation feature allows you to add country and state-wise taxes without you needing to do a complex setup. All you have to do is just login into the Muvi dashboard, enable taxes from settings, click on the manage tax menu, select the country and state from the dropdown and mention the tax percentage.
Revenue Analytics
When you have a streaming platform, it is important to analyze the country-wise revenue and taxes earned, to comply with accounting procedures. Muvi offers comprehensive reports and an analytics section offering a birds-eye view of all your transactions happening across the geographies.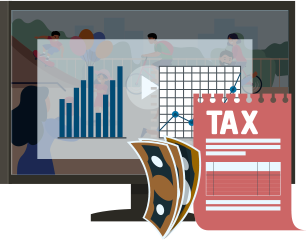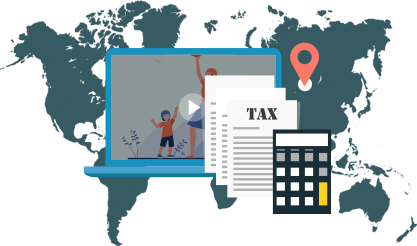 Location Specific Tax Invoicing
Location Specific Tax Invoicing
Muvi enables you to generate invoices containing tax information specific to your user's location. As each location can have different tax definition and structure, Muvi lets you set up taxes for your content without any limitations. So you can configure GST for one country and VAT for another for your video/audio content. You can also process tax invoicing and accept payments in multiple currencies with Muvi.
Get Your Free Trial Today. No Purchase Required
Launch your very own Video / Audio Streaming Platform | Get Websites and Apps across devices | Stream Content across the Globe.
Already using a platform? Muvi will help with Data Migration, Customizations, and Integrations. Switch to Muvi today!
Upgrade / Cancel Anytime. No Commitments.