Top Intro Section
Join one of the hottest and fastest growing affiliate programs around!

Earn commision with every sale, monetize your website or blog with affiliate links and banners and gain access to exclusive marketing materials! What's more is that you can make money with your YouTube Videos as well by reviewing and promoting Muvi in the same!
Muvi provides you with an easy to use affiliate panel that's trusted and backed by thousands of affiliates and merchants worldwide. Gain access to all the banners, links and tools you need to promote Muvi on your own, as well as real time reports keep you updated on how your campaigns are performing and give you a sense of your earnings on a daily basis!
So start Earning money by referring customers to Muvi today!
Top Image Section
Apply
Easy and Simply Form
Promote
Muvi provides all the tools
Earn
Transparent Commissions and Reports
Third Row Left Text Section
Muvi's affiliate program is Simple.
Register with Muvi by submitting your details here
Check your inbox for an email from Muvi.com, follow the instruction in the email to activate your Partner account
Log in to the Muvi Partner Portal with your user id and password 
Get the tracking code and share the same on your website
Track affiliate flow from your websites on the Muvi Partner Portal
Earn commission on every lead that turns into a customer
Track your commissions on the Muvi Partner Portal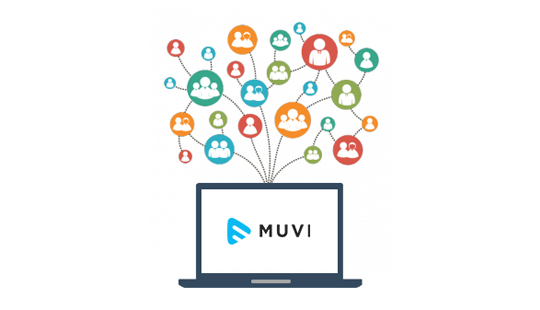 Fourth Row Right Text Section
Transparent Affiliate Panel
Control everything from your affiliate application, commissions, reports, tracking everything from an easy to use and transparent affiliate panel. The affiliate panel is designed to keep you updated at every step so that you can make right and informed decisions about your campaigns promoting Muvi.
Fifth Row Left Text section
Get all the creative support you need to help you market and promote Muvi! Our team of Affiliate Managers and Marketing team is always at your disposal. You will find our default creatives right inside your affiliate panel, however if there is something that you need customized, you can be rest assured that Muvi's Affiliate and Marketing team is at your disposal. Simply send us your request and we will get it arranged for you.


Sixth Row Right Text Section
We pride ourselves in running a successful Affiliate Program with our partners earning $500 for every paying customer they generate for Muvi. Muvi rolls out incentives and bonuses to the top performing affiliates over and above the referral commissions. We believe in commitment towards our affiliates and encourage them in promoting Muvi even more! We believe in a win-win partnership and maximize your earnings. Please note that for commissions to be applicable the customer has to complete at least 3 months with Muvi
FAQ Section
FAQs
Who can apply for Muvi Affiliate Program?
Muvi's Affiliate Program is open to everyone who has a voice, from a website owner to blogger, from a YouTuber to a Reviewer, Social Media Influencers to Marketeers. If you have a business that's into promoting of products and attracts visitors, you can apply for Muvi's Affiliate Program.
What do I need to qualify?
Nothing, simply share your existing website/blog/YouTube Channel URL at the time of application and we will review the same before approving the same.
Is this limited to a specific geography?
No. Just like Muvi, Muvi Affiliate Program is worldwide, our product is universally acceptable and hence our affiliate program is also universal and not limited by geography.
Who uses Muvi?
Almost any and all business world over can use Muvi. With our diverse use cases, anyone in the world who has Digital Content like Videos, Audio, PDFs, ZIPs, Word/Excel/Powerpoint Docs etc or Physical Goods and Merchandizes and would like to monetize them can use Muvi. Muvi is two steps ahead of most common eCommerse stores like Shopify, BigCommerce, 3dCart etc... as Muvi is not limited to just Physical eCommerce but allows for monetization of Digital Products and Content as well. So if you make good money promoting eCommerce Platforms, you can make even bigger money by promoting Muvi.
How much commission does Muvi Pay?
Muvi pays $500 Commission per each paying customer.Commissions are applicable only if the customer completes at least 3 months successfully with Muvi
What kind of support I can get from Muvi?
Muvi is by developers, for developers.
Anything and everything you need - our marketing team will be always on your side. Any questions you have, just ask us and we will reply you right away. Apart from the same our affiliate panel has everything you need to promote Muvi, from Banners, Text Links, Emailers, we will provide you all the support you need.
What can one do with Muvi?
Virtually Anything! You can build and launch a Video on Demand Platform like Netflix, you can launch an Audio Streaming Platform like Spotify, you can launch an Amazon like Hybrid Platform offering eCommerce, Audio and Video all in one Website and Mobile/TV Apps. You can launch e-learning services, live video streaming service like Periscope or Facebook Live, Radio Broadcast services, Sports Streaming and much more...!
Who uses Muvi?
We have companies and studios from Hollywood, Bollywood, Telecom Operators from USA and UK, Broadcasters from Europe and India using Muvi!