Live streaming is taking over all around the world. Be it product launching or music concerts, live streaming has become a go-to solution to reach a wide audience. Being easily implementable and highly effective in live streaming various events be it promotional, product launches or any other,  live streaming from iPhones is being more adopted than ever. As the number of iPhone users is increasing fast, live streaming from your own iPhone has become a new trend. In this blog we will brief you about how to live stream from your Apple iPhone. So, let's get started!
How to Live Stream from Your Apple iPhone? A Complete Guide
1. Opt for a Good Live Streaming App 
The first and most important step of live streaming from your Apple iPhone is choosing a good live streaming app. And how do you know which one is good? Just ensure the following pointers while opting for a live streaming app-
It lets you live stream from your mobile camera easily without any OBS (Open Broadcaster Software) hassles

It's a ready-made app which implies you don't need to do any coding or follow any  technical step apart from just installing it and getting started

Allows you to share your live stream over social media easily

Offers easy monetization options for your global audience
And with Muvi Live App, you will get all these facilities to seamlessly live stream from your iPhone.
2. Sign Up and Complete the Set Up
To get started with the Muvi Live app, just follow these simple steps-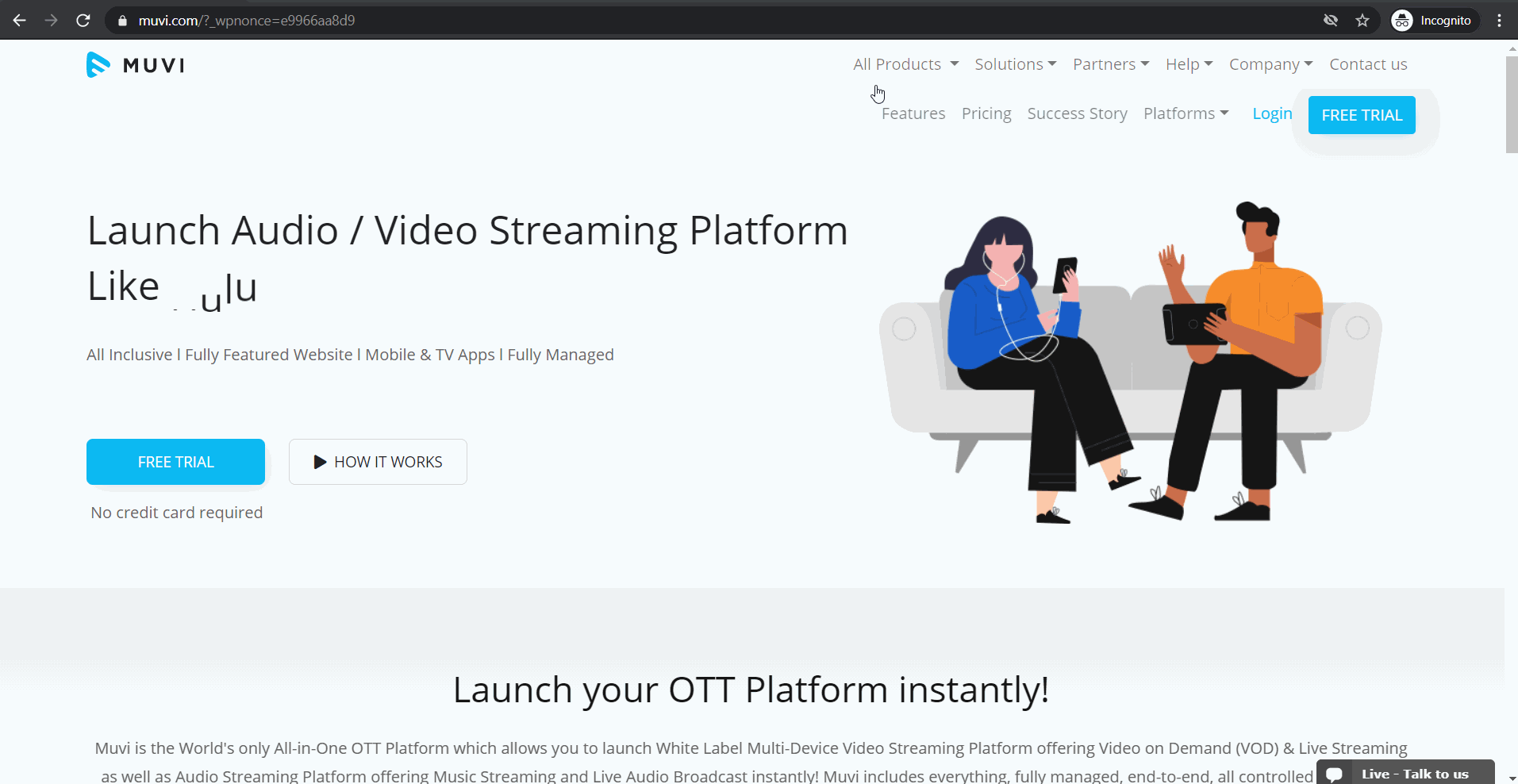 Simply fill up your details like name, mobile number, email, company name if any etc.

Agree to the terms & conditions and click on 'Next.' 
As you are going to stream from your iPhone, next you will need to install the app.
All these steps take hardly a few minutes and you don't need any technical knowledge at all at any step!
Also Read: How to Live Stream Music Concerts? A Complete Guide
3. Start Live Streaming
Now comes the most vital part, live streaming from your app. And it is just a matter of a few button clicks with the easy-to-use Muvi Live app. Let's see how!
Log in to the app by using your credentials (while signed up for Muvi Live)

Click on 'Add Stream'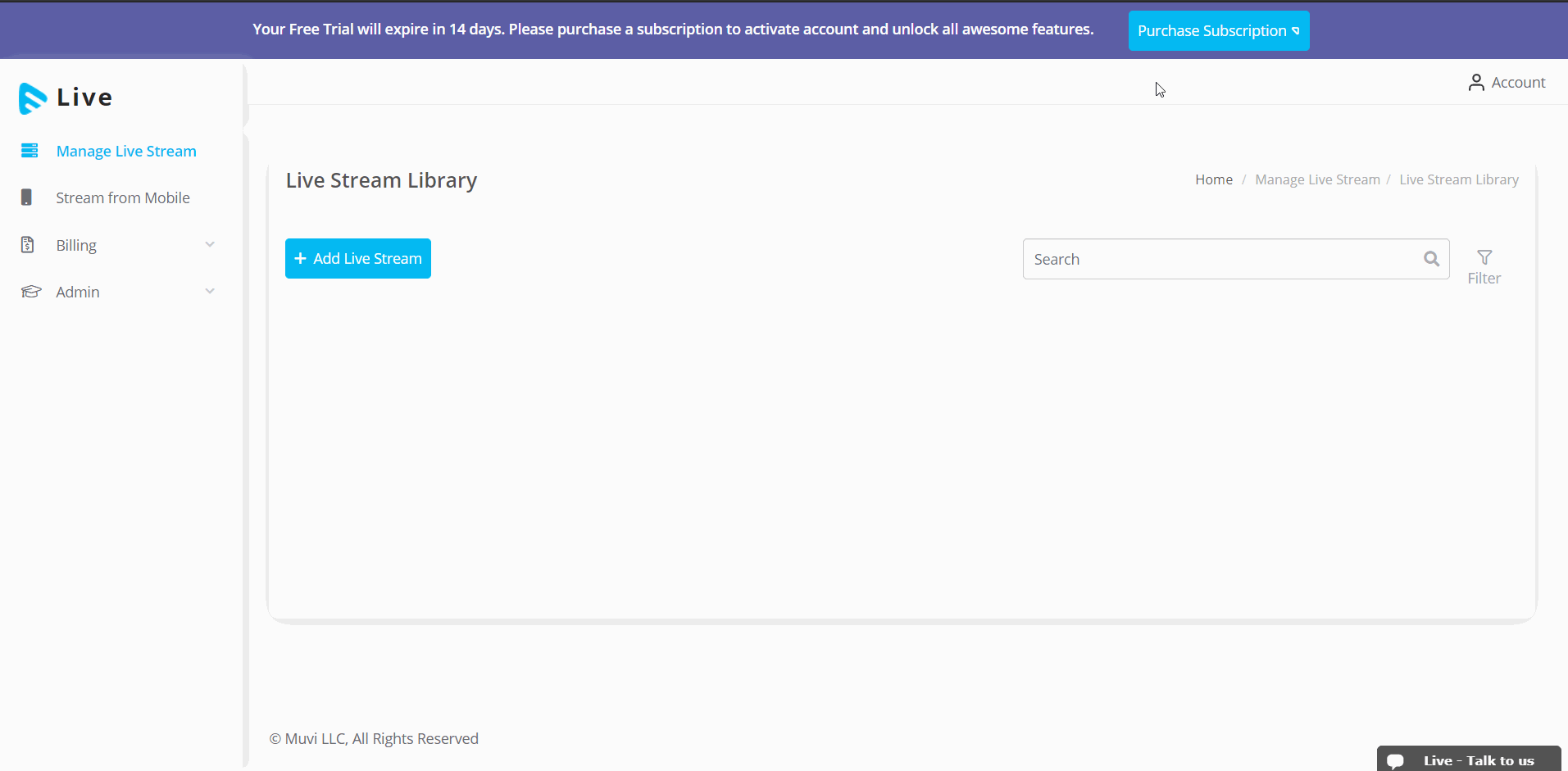 Fill up the 'Stream Title'

Click on 'Save Title' to save the live stream
You can add multiple live streams by following the above process.
Now, it's time to start your live stream, just a few steps to follow-
Click on 'Start Stream' on your Muvi Live app

Click on 'Yes' to confirm and proceed

Allow a few seconds to let the app connect to the Muvi Live Server

Once it's connected you can start live streaming by using your back or front camera, you can also switch between them while live streaming

You can stop the live streaming at any point of time by clicking on the 'Stop' button at the bottom of the app screen and then tapping on the 'End Live Video' for confirmation

Also, you can share the live stream feed by copying the auto-generated HLS URL and pasting on your website/app 
Tips to Live Stream from Your Apple iPhone
As you can see, live streaming from your Apple iPhone is the easiest with Muvi Live App. And to make your live streaming even more effective and easy, we have listed out a few tips that may come handy to you-
Make sure your phone remains stable during the live streaming, you can use tripod set-up for this

Check your internet connection and speed. For high quality live streaming you will need minimum 2 MBPS speed

For quality live streaming, set up your video & audio codec to AVC (Advanced Video Coding or H.264 or MPEG-4 Part 10) and AAC (Advanced Audio Coding) respectively

If you prefer to have better mobility then you can opt for a microphone. And in case you are using built-in microphone and audio mixer, you can send feed from your audio mixer

Keep in mind how the entire set up will be, starting from lighting to camera direction or the time stamp you want to switch between your front & back camera etc.
Wrapping Up,
While there are many perks of live streaming from your iPhone, in order to make the best out of it, you need a top-rated live streaming app. Be it corporate events, shows, concerts, or any other events, your live streaming app must justify all the time and effort invested in it, and most importantly, it should be able to provide your audience with the optimum streaming experience.
Muvi Live, the enterprise-grade live streaming platform, not only accommodates all the vital requirements to seamlessly live stream from your iPhone, but provides you with the exclusive facilities such as live DVR control,  and ultra-low latency live streaming, to name a few.
Take a 14-day free trial today to try it firsthand and explore more (no credit card needed)!