Second Row Text Section
The "Ratings and Comments" feature allows your users to express their opinion about the content that you have put out for them. This has always been a tested way for any content producer to obtain genuine feedback and serves as a review for other users.
Muvi's "Ratings and Comments" option can be turned on or off depending on your requirement. You can turn it on to invite genuine comments; or if this option is being abused, you can turn it off or configure moderation rights to manage comments suitably.
Second Row Highlight Section
Highlights
Allow User Feedback

Mandate User Registration
User Ratings
Allow users to rate comments either on a numbered or a star-based scale. Ratings have, for a lot of years, been the default way of indicating how popular and worthwhile an asset is. Ratings are not only used for Movies and TV shows but also for anything and everything that's available online, including digital assets, physical products, etc.
Ratings not only help a consumer express their opinion and likeness for a content they have consumed but also serves as an important metric for a potential consumer to make a purchase decision.


Add Comments
Just like ratings, comments help a user give feedback about the content or product they have just consumed or bought. Comments further help users express in words what they like or dislike about the content, and empowers them to voice their opinion before the world. With Muvi's comments module, platform owners can get comment moderation tools to edit, approve, delete or ban uses with intentions to abuse this option and harm the environment.
Admin & Moderation
As a platform owner, when you enable user interactions, your biggest worry is the misuse of the system and Muvi has taken care of this. Muvi empowers you with a powerful admin panel that not only helps you prevent misuse but also helps you moderate the entire module. This means that only registered users can be allowed to express their views and opinion and in case of abuse and misuse by means of spamming or misinformation, you can easily take actions like deleting comments, banning the user, and editing their comments instantly from the admin panel.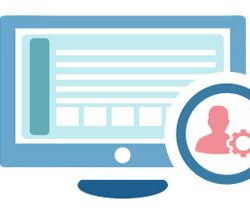 Get Your Free Trial Today. No Purchase Required
Launch your very own Video / Audio Streaming Platform | Get Websites and Apps across devices | Stream Content across the Globe.
Already using a platform? Muvi will help with Data Migration, Customizations, and Integrations. Switch to Muvi today!
Upgrade / Cancel Anytime. No Commitments.