Second Row Text Section
Kick-off your sprint with Tattle and make learning and improving a habit. Plan your sprint effectively by estimating stories, adjusting sprint scope, re-prioritizing critical issues, and more in real-time.
Second Row Highlight Section
Scrum Boards
Create a scrum board using Tattle and keep track of work that hasn't started, work that is in progress, and completed work. Keep your sprint momentum visible and teamwork organized.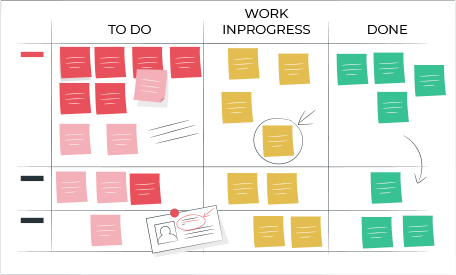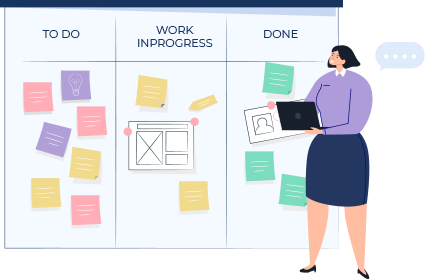 Kanban Boards
Believe in kanban more than scrum? You can build a Kanban board using Tattle too. Move your project seamlessly across functions while planning sprints efficiently and minimizing "work-in-progress" time.
Add user stories
Get ample space and scope to write user stories, both referring to examples and using templates. Refine it as many times you want with the development team till you leave it out in the wild for the whole team to see.