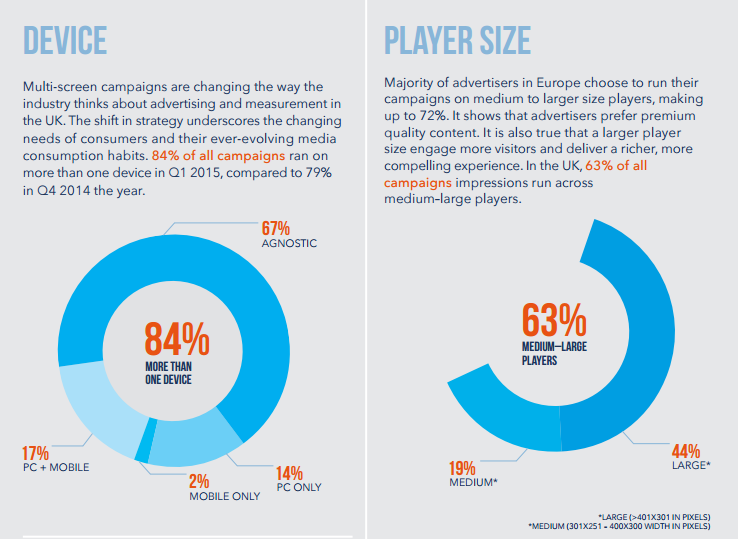 Research from Videology has found that in the first quarter of 2015 advertisers in the UK are increasingly planning their video strategies holistically, with the majority of campaigns now conducted across more than one device.
According to an analysis of Videology's video streaming web hosting platform usage from January to March this year, the total number of campaigns delivered across multiple screens was 84%, compared to 79% in the previous quarter.
Read the entire story here.