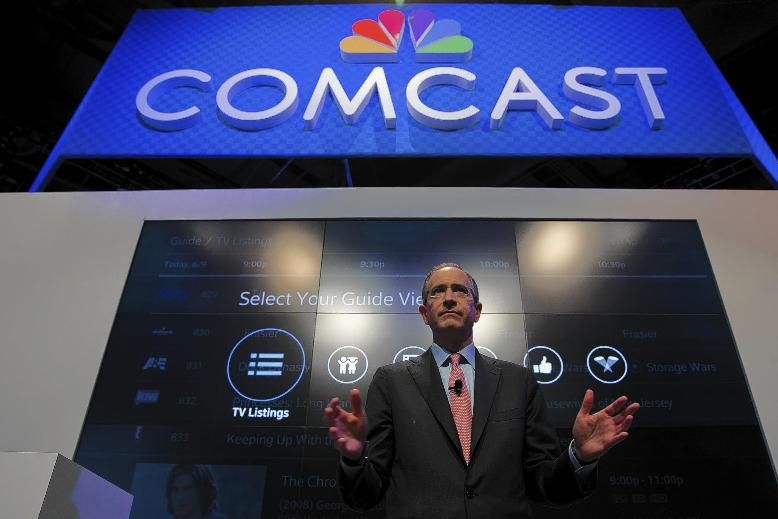 Just before its $45 billion deal with Time Warner Cable collapsed over regulators' fears about a giant cable company's control over the Web, Comcast was racking up more Internet customers.
For the first time, the country's largest cable provider has just about as many Internet as cable customers — 22.4 million each.
Comcast, which also owns NBCUniversal, still has about 6,000 more cable then Internet subscribers, but its Internet customers are expected to surpass cable this quarter.
The advent of streaming TV and video streaming software is reshaping the cable industry. It is slowly dripping video subscribers while Netflix adds more, and several online TV alternatives have launched in recent months. Meanwhile, costs are rising for the TV, movies and sports that cable companies transmit — Comcast's programming expenses rose 7.8 percent last year, to $9.8 billion. Combining with Time Warner Cable might have helped Comcast gain leverage against media companies in negotiations over content costs.
Read the entire story here.