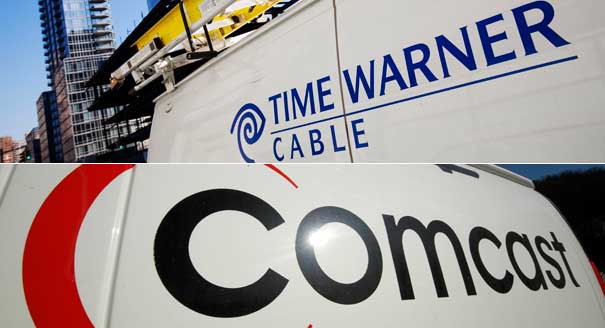 Even if Comcast's $45.2 billion bid for Time Warner Cable is dead, consolidation among the companies that pipe in our TV, phone and Internet will carry on.
Combining the No. 1 and No. 2 U.S. cable companies would have put nearly 30 per cent of TV and about 55 per cent of broadband subscribers under one roof, along with NBCUniversal. That appeared to be too much concentration for regulators.
Bloomberg News and The New York Times both said Thursday that Comcast is planning to drop its bid, citing unidentified people with knowledge of the matter. Comcast and Time Warner Cable declined to comment on the reports.
But cable companies are likely to keep merging as internet TV platform options proliferate, the number of cable and satellite TV subscribers slips and costs rise for the shows, sports and movies piped to subscribers.
At the same time, there will be more competition for young customers seeking stand-alone Internet and mobile video offerings and cheaper TV channel packages.
Read the entire story here.