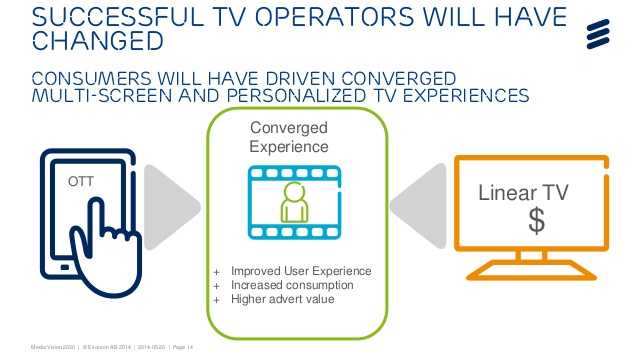 The time spent in linear consumption of TV (traditional TV viewing) currently is more than video on demand (VOD) however that is likely to change in the future. According to a research and predictions conducted by Ericsson (Ericsson Media Vision 2020) consumption of linear TV to VOD services will be 50:50 by 2020 globally. Already in some of the key markets globally this trend is prevalent mainly among the younger audiences. This audience is going to grow more in prominence after a few years. TV viewing has changed and will not be defined to one screen.
Even in India the same trend could be predicted although at a slower pace.  Already consumption of content online for certain genres is more online and this is likely to continue.
The research also says that market revenues in the TV industry globally by 2020 will be expected to grow to $750 billion, up from $530 billion in 2013. This will be mainly driven by advertising. The distribution will be between content owners, broadcasters, TV service providers and network providers but there will be shifts seen.

Read the entire story here.