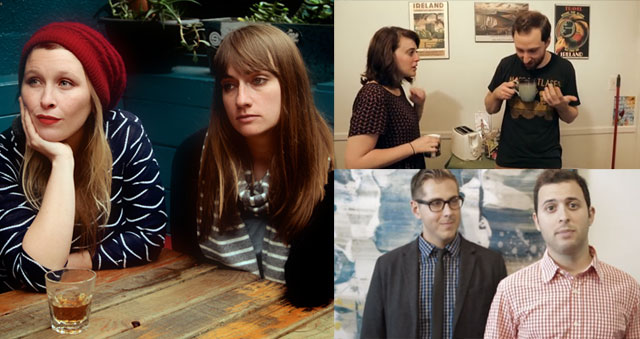 The future of television is on the web, for an increasing number of viewers and content producers, alike. From side-splitting comedies to boundary-pushing dramas, web series of all kinds are bypassing TV as a means of distribution and going exclusively to the internet. The art of the independently produced web series is being celebrated this weekend at the second annual T.O. Webfest. The two-day festival features free public screenings and industry panels.
While many web series are produced independently, and posted on YouTube or their own video on demand hosting websites, conventional broadcasters are also getting into the game.  CBC has several web exclusive comedy series on its Punchline website, and more digital original series will be announced on May 28, the broadcaster said.
"It's a great opportunity for us as broadcasters to be able to showcase and grow young and up-and-coming talent, explains Michelle Daly, CBC's senior director of comedy. "And [it helps us] see if an idea has real legs as a television series as well, or if it's just a great web series."
"When you have a series on TV, there are certain guidelines and certain things you have to make, you have to fulfil certain things for advertisers, for the CRTC," he said.
"There's so many options out there for people who want to consume comedy in particular, that everybody is the competition."
Read the entire story here.