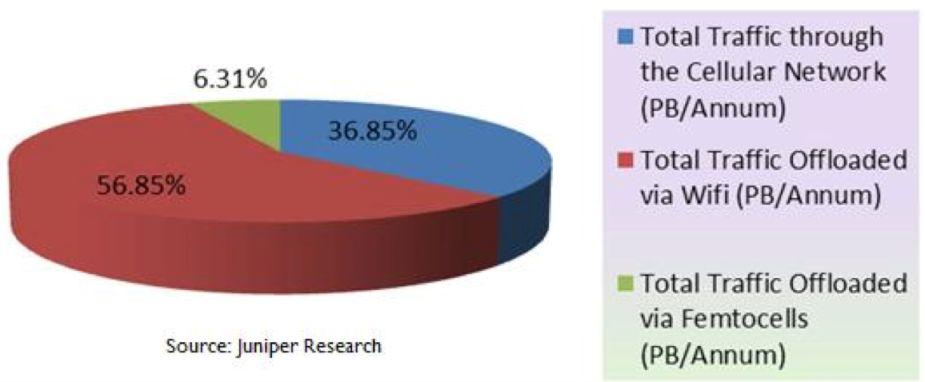 Mobile data traffic will approach almost 197,000 PB (Petabytes) by 2019, equivalent to over 10 billion Blu-ray movies, according to new research from Juniper Research.
However, the research found that only 41% of the data generated by these devices will be carried over cellular networks by 2019, with the majority of mobile data traffic offloaded to Wi-Fi networks.
The research, Mobile Data Offload & Onload: Wi-Fi, Small Cell & Network Strategies 2015-2019, estimates that the average monthly data usage by smartphone and tablet users will double over the next four years. The daily media consumption by mobile users will continue to rise, bolstered by the rise in 4G adoption and factors such as HD video usage and multicast video on demand services.
Read the entire story here.