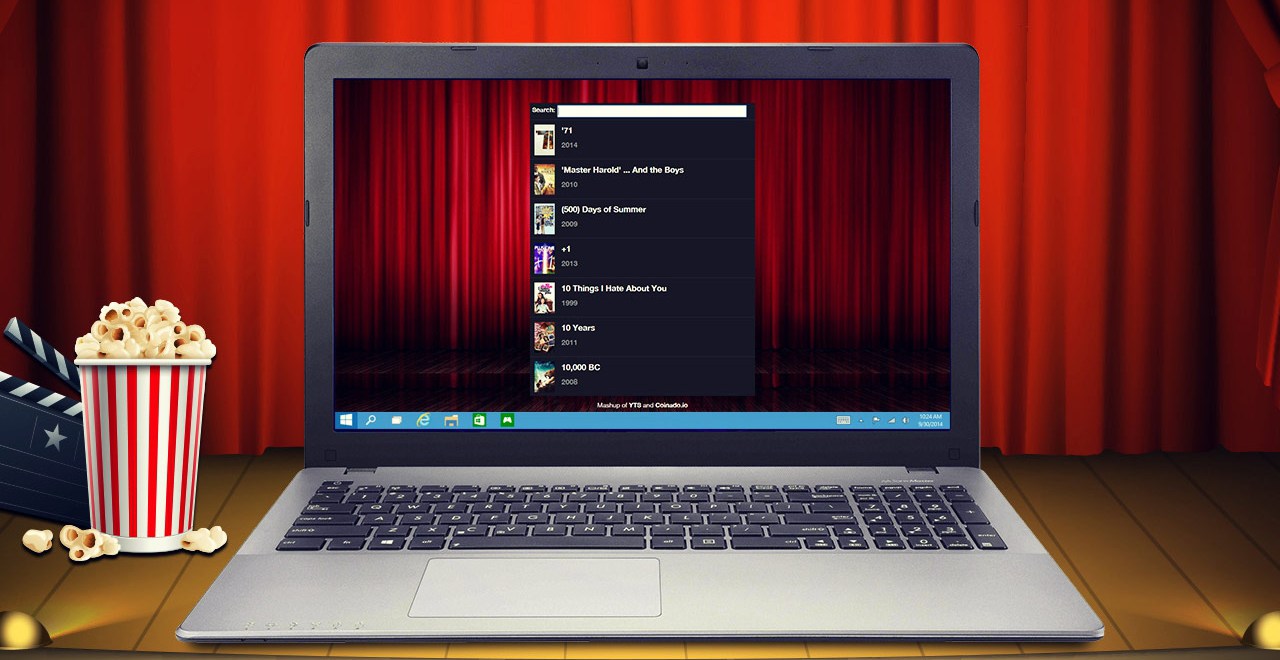 The movie piracy whack-a-mole popped up again this week in the form of "Popcorn In Your Browser," a Web app that mashes up torrent and Video streaming sites to make it easy to watch pirated movies.
It will probably get shut down, somehow, sometime soon. The film industry has been idly batting at movie pirates for years, but the issue has never been terribly urgent. People reading this column will think, oh, but it's so easy to pirate movies. That isn't true. It's just difficult enough to pirate movies that most people will settle for the mediocre legal alternatives, even if they don't deliver the library or options you really want.
Spotify sucks for everyone in the music industry. The Spotify revolution came because the alternative was the complete evaporation of legal music sales. Also, unlimited streaming had a precedent in radio. Musicians and labels both hate Spotify, but so far they haven't been able to come up with equally compelling alternatives.
If the question is "how to stop piracy," the celestial jukebox that is Spotify was in fact the answer. As early as 2013, peer-to-peer music downloading was plummeting and most people were turning to audio and video streaming site or YouTube for their music. The music industry's problem is that it has stabilized at a much less profitable level than in the heyday of CD sales.
The movie industry, on the other hand, isn't doing all that bad. Relatively flat year-on-year U.S. box office has been more than made up for by rising global moviegoing; global box office rose from $31.6 billion in 2010 to $36.4 billion in 2014, according to the MPAA. And a fascinating PriceWaterhouseCoopers analysis sees plenty of opportunities to improve box-office revenues through lower ticket prices, subscription passes, and other ideas. According to PwC, 82 percent of consumers would be willing to pay $10-20 more than a standard movie ticket to watch a new movie in their homes.
Read the entire story here.