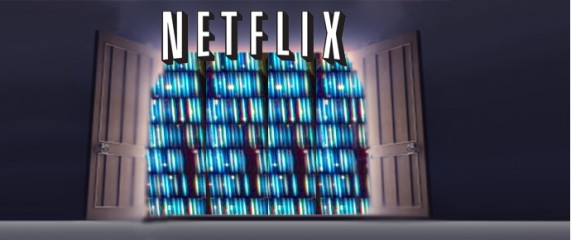 Netflix, the world's biggest Video streaming Platform, is expected to enter the domestic market next year, the pay broadcasting market at home is in disarray.
While some providers are examining the cooperative potential of Netflix, most of them are scrambling to come up with measures to strengthen media services in order to compete.
According to the media industry sources on April 27, Netflix is actively trying to tap into the domestic market. The company has recently completed domestic market research and is discussing cooperation in the domestic media market with IPTV service providers of three mobile carriers.
An official from the pay broadcasting industry said, "When Netflix finds a cooperation partner like mobile carriers, it will start services in the domestic market in earnest. The over-the-top [OTT] market at home is not vitalized yet, unlike its global market. Also, the domestic market is reluctant to pay usage fees. Considering these two factors, Netflix seems to decide to enter the market with a partnership, rather than providing services by itself."
OTT refers to the broadband delivery service of video and audio any time and anywhere through smartphones, tablet PCs, and notebook computers, using Internet and telecoms networks, unlike conventional TV broadcasting. Numerous providers, including Netflix, Google Chromecast, and Apple TV provide services.
Netflix is the world's largest OTT service provider with 57 million paid subscribers alone worldwide. With its low price, Netflix already changed the paradigm of the conventional pay broadcasting market led by cable TV and satellite broadcasting in the U.S. Announcing the result of Q4 last year at the beginning of this year, Netflix announced that it would increase the number of service provided countries to 200 within two years.
Read the entire story here.