Subscription Billing Software for Your Website & App
17+ Payment Gateways, Voucher, Coupon, and More.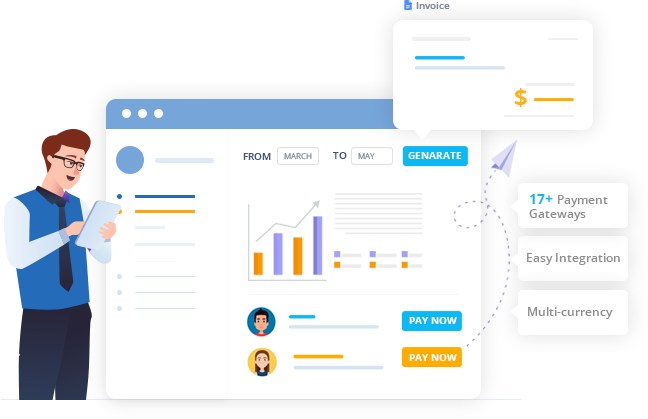 Turn Each Routine Billing Cycle into a Customer
Nurturing Session!
Muvi Billing, a subscription billing software offers you a holistic "business-first" billing support system optimized for the automated management of complex billing processes, varied payment schedules, recurring revenue streams, tax-compliant billing, and more!
Subscription Billing Management: Scaled
17+ Payment Gateways
Get 17+ payment gateways to transact through - the highest no. of gateways supported by any billing platform in the industry! You can also integrate your preferred payment gateway or even integrate your own, out-of-the-box.
Automated Billing
Stay assured with end-to-end management of your users' subscription billing lifecycle. Get paid on time with an automated recurring billing platform with customizable auto-generated multi-language invoices.
Smart Record-keeping
Subscription Billing Systems are extremely useful for efficient bookkeeping to maximize your revenue and optimize your earning potential.
Flexible Billing
Provide optimum billing flexibility but never miss a single payment. Charge, reconcile, manage payment at any frequency, and boost your subscriber retention rate noticeably.
Analytics & Insights
Thrive on predictive intelligence on price, inventory usage, and generate shareable custom reports, scorecards, and more. Collate the actionable insights at one tap before turning them into lucrative sales proposals.
Carrier-grade Security
Stay protected with our PCI compliant platform that handles your payment data with two-factor authentication and 24x7x365 monitoring to counter any unprecedented threat at the earliest.
Hassle-free Billing Experience is Priceless. We Enable
it through Out-of-the-Box Features!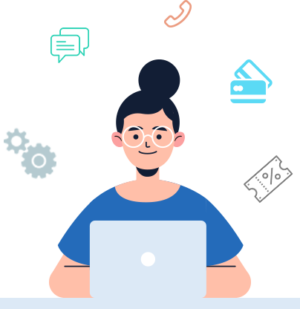 Built-in Infrastructure
17+ Payment Gateways
Multi-Language
Multi-Currency
Easy Integration
24x7x365 Support
Security
Voucher
Coupon
Why Muvi Billing?
The Muvi Difference
Achieve optimal operational efficiency with hassle-free billing
Offer PCI compliant revenue hosting with Zero scopes for data duplication
Take calculative decisions based on advanced transactional analytics
Stay in touch with your customers with timely automated emails
Through a self-serve subscription portal, let your users manage their subscriptions, upgrade, download invoices
"Do you know, a Free Trial before any discussion with our experts
brings 115% more clarity to your decision making!"
Upgrade / Cancel Anytime. No Commitments.