The FIFA 2022 World Cup is here and football fans from all over the world are eagerly waiting for its launch. Today, easy access to cutting-edge technology and availability to the internet has enabled more and more people to stream sports than ever before. To watch football matches, billions of people around the globe will be streaming them online on their smartphones and computers. From reviews to match analysis to fiery discussions, technology is helping build a better experience for everyone. So whether it's a soccer fanatic or someone new to the sport, you might want to keep reading this article to get some insights on where to see live highlights of this year's event.
Here are a few crazy FIFA streaming insights about the FIFA World Cup!
FIFA World Cup 2022 is Expected to Shatter All Records of Online Sports Streaming Insights

The FIFA world cup is ranked right next to the summer games or the Olympics. With 32 teams participating this year, the viewership is expected to be around 3.3 billion which is roughly equivalent to 40 percent of all the people on earth. Technology will play a major part in ensuring that this runs smoothly. 5G has been rolled out and 6G is in the testing phase meaning blazing fast internet to stream FIFA World Cup 2022 Qatar much easier than before. Sports events have been known to record very high viewerships.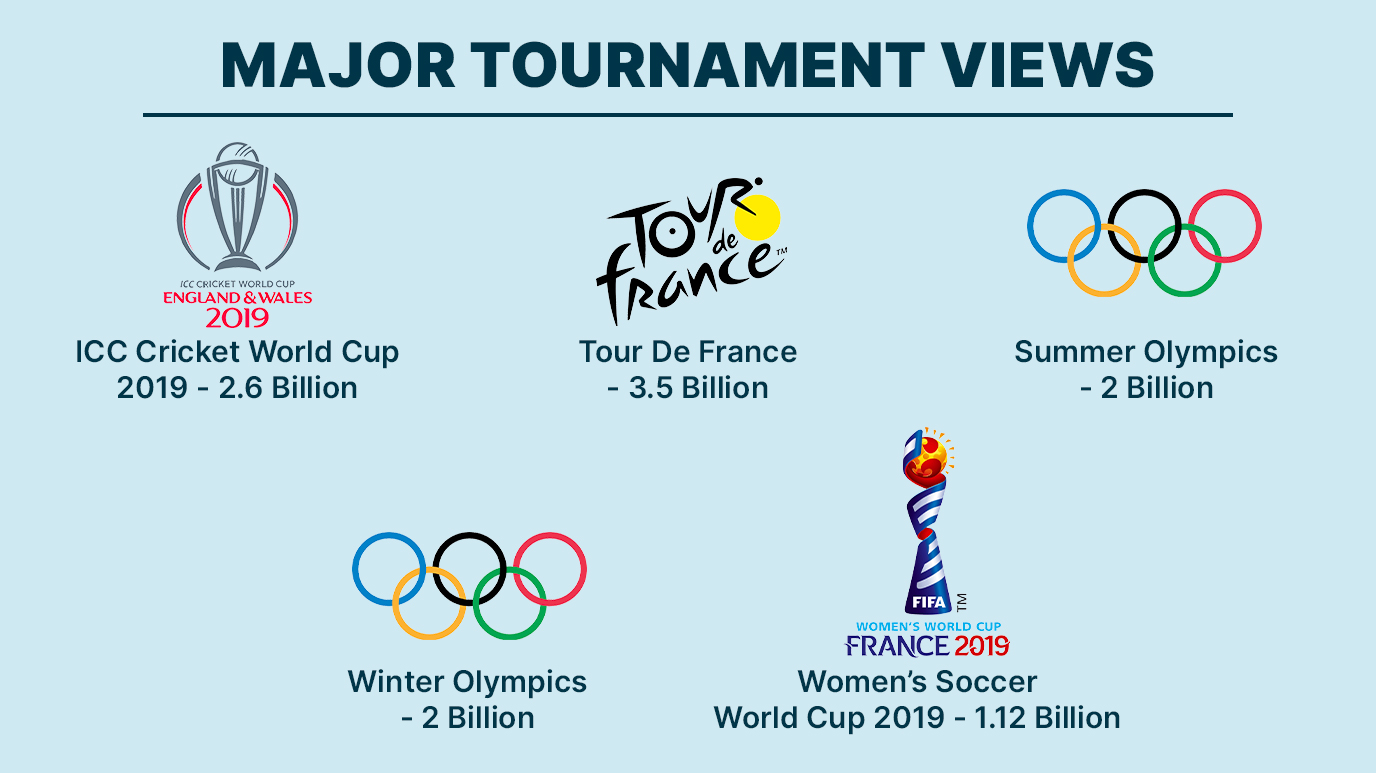 FIFA Launches FIFA+ to Make Games More Accessible Worldwide
Just this year in April, FIFA launched FIFA+ free streaming service that aims to make football more accessible to a wider audience using the power of the internet. Built on the advertiser-funded model, the FIFA+ project will include video advertising, pre-roll advertising, and banner advertising giving marketing opportunities to clients as well as helping keep the platform to generate revenue and allow free usage. Here are some other features of the application.
Geo-blocked content to ensure no conflict with existing regional broadcasters
It is free and the intention is to keep it free forever
By the end of 2022, a streaming equivalent of 40000 live matches is expected 
The application will be available for iOS as well as Android
The platform will also be a host to podcasts, commentary, live score updates, etc
Asia Contributed Highest VIewership in FIFA World Cup 2018
When we look at the insights from 2018, nearly 51.3% of the global population watched the sporting event. Here are some interesting insights about viewership from the past edition of the world cup.
The top 5 territories that contributed to the global reach were from Asia namely China PR, Indonesia, and India with a total of 16.6 Billion viewing hours
Broadcasted by MENA  broadcasting, Africa and the Middle East accounted for 16.6% of the worldwide reach contributing over 262M viewers
Europe and Asia spent the most time watching in terms of hours
Europe had 2nd highest world consumption next to Asia but recorded the highest number of live viewers
Least Populated Country to Host a FIFA World Cup
According to Forbes, Qatar is the least populated country to have ever hosted a FIFA world cup. Just for comparison, Qatar's total population is 2.8 Million and around 3 Million people watched the games in stadiums during the month-long 2018 edition of the tournament. Here are some more insights about this year's edition.
$17 Billion in revenue is expected to be generated by Qatar by hosting this year's tournament while FIFA is also expected to generate around $7 Billion
Qatar estimates 1.2 Million visitors during the tournament
Qatar is the second Asian country to host a FIFA world cup after Japan & South Korea in 2002
32 Countries are participating out of 209 FIFA members for a total of 64 total matches. The 2026 edition of the tournament to be held in the US, Mexico & Canada will have 48 countries playing 80 matches
Only 8 countries have ever won a World Cup namely Brazil, Germany, Italy, Argentina, Uruguay, Spain & England
Huge tournaments such as the FIFA World cup creates revenue prospects like no other form of sports entertainment. People all over the world watch it amounting to billions in Ad revenue and sales. If you are planning to host your very own streaming service for a podcast, commentary,  match analysis & discussions, etc, try MUVI ONE. A comprehensive multi-platform streaming solution that lets you build your own audience combining the power of your content with cutting-edge streaming technology. With MUVI, CREATE your very own streaming network to start connecting with fans worldwide. MUVI hosts all types of streaming models such as SVOD, FAST channel, etc so that you can decide your way of earning. Accepting all major payment gateways ensures you connect to a wider audience and accept payments worldwide. Click on the link below to understand why MUVI can be a game-changer to your streaming requirements.