Digital technology is constantly evolving and expanding the reach of information around the world in the matter of a few seconds. However, such expansion has also led to the rise of other vulnerabilities. By 2025, cybercrime damages are forecasted to cost the world $10.5 trillion annually, up from $6 trillion in 2021. To avoid becoming part of this statistic, broadcasters must choose a private live streaming solution that provides professional-grade privacy and security features. This blog will give you all the information you need about the top private live streaming platforms including features, pros, cons and pricing.
What is Private Live Streaming?
A live stream is not always public in nature. A private live stream is a broadcast that is meant to be streamed to a select group of people rather than to the public. Some examples of private live streams would be internal company meetings, internal employee training, paid virtual events, or private streams to friends and family. Private live streaming ensures that your premium content is not easily downloadable and shared among users who are not part of the selected audience.
The decision of which broadcasts should be public or private is determined by the broadcaster. Typically, private live streams are usually intended for internal use. 
Unlike free live video hosting platforms like YouTube Live, these are paid platforms that provide the security, speed, and consistency broadcasters need to deliver exceptional video playback experiences to their audience. Private live streaming for businesses leave no space for video piracy and allow content owners to maintain full ownership of their content.
Top 4 Private Live Streaming Platforms
Muvi Live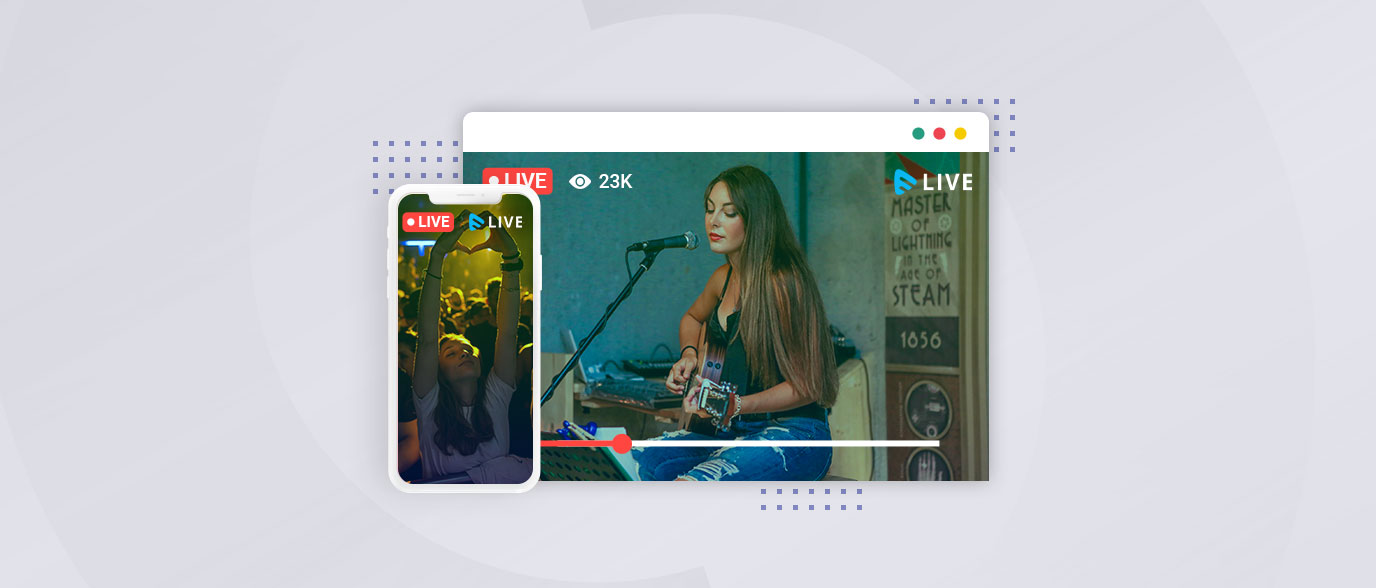 Muvi's OTT multi-screen streaming solution helps businesses launch multi-device streams instantly. Its exclusive live streaming product, Muvi Live is a robust video live streaming platform with a full-featured service for private live streaming. Muvi has tight security and privacy controls, making broadcasting private live streams an easy job. Be it streaming online sports events or town halls, Muvi Live ensures fastest and high-quality live streaming across multiple devices through live cloud encoding. Built for enterprises, Muvi Live partners with a top-tier and scalable CDN to reliably stream high video quality content to huge audiences for live event streaming.
Its built-in multiple monetization options are a special attraction for enterprises who want to monetize their content by opting from its varied content monetization models including PPV, subscriptions. Despite the streaming live platform being loaded with high-end features, Muvi Live offers competitive pricing policies.
Features:
Secure video upload

Global

content delivery network

Secure private live streaming with

DRM

Ultra low latency live streaming

HD live streaming

Multiple monetization options

ABR-supported streaming

Cross platform live streaming

Multiple

social media

channel integration

Zoom live streaming

integration

Integration with most-popular

payment gateways

like Paypal, Stripe, PayU, Authorize.net, etc

APIs and SDKs for developers
Pros:
Also Read: Best Live Streaming Apps for Mobile Broadcasting
Pricing:
Muvi Live has a 4-tiered pricing plan:
Standard: US $149 per month including unlimited live streams, 100 GB storage and 5 concurrent streams per month. Infra fees for additional use.
Professional: US $599 per month including unlimited live streams, 500 GB storage and 50 concurrent streams per month, 10 admin accounts and DRM. Infra fees for additional use.

Support includes Email, Ticketing System, SLA
Enterprise: US $1499 per month including unlimited live streams, 1 TB storage and unlimited concurrent streams per month, unlimited admin accounts and DRM. Infra fees for additional use.

Support includes Email, Ticketing System, SLA, Phone, Weekly Meetings, Dedicated Account Manager
Black: Custom plan for large-scale live streaming including Muvi Live Enterprise + Premium Consulting Services (Project Management, Proactive Monitoring, Setup and a lot of handholding)
Dacast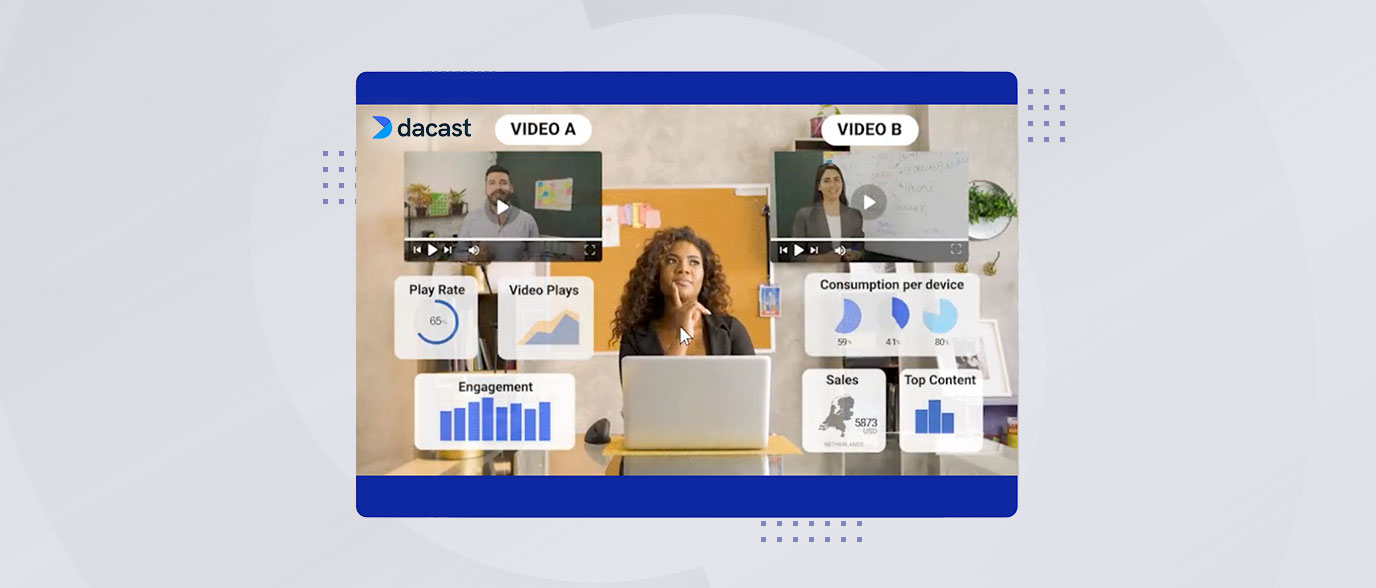 Dacast is one of the leading online video platforms with a dedicated solution for private live streaming and private video hosting. The live streaming platform offers hosting, monetizing and live broadcasting options at an enterprise level. It's a customizable and robust online video platform that helps global companies scale and monetize their online video content.
Features:
Secure video upload features, including content management, library migration, and video replace

ABR supported streaming

Global CDN services

Password protected hosting and AES encryption

Low latency streaming

Ad-free streaming

Analytics support
Pros:
Live encoding

Multi-user access (MUA) on Scale and Custom plans

Multiple monetization options

China video hosting
Cons:
A bit pricey

Requires technical knowledge to get hands-on on the CMS
Pricing
Dacast includes four pricing packages:
Starter plan: $39/month with 1.2 TB of bandwidth and 50 GB of storage per year

Scale plan: $188/month with 24 TB of bandwidth per year, with 1 TB of storage

Event plan: $63/month with 6 TB of bandwidth upfront, 50 GB of storage

Custom plan: Designed for enterprise businesses that have high-volume streaming needs
Wowza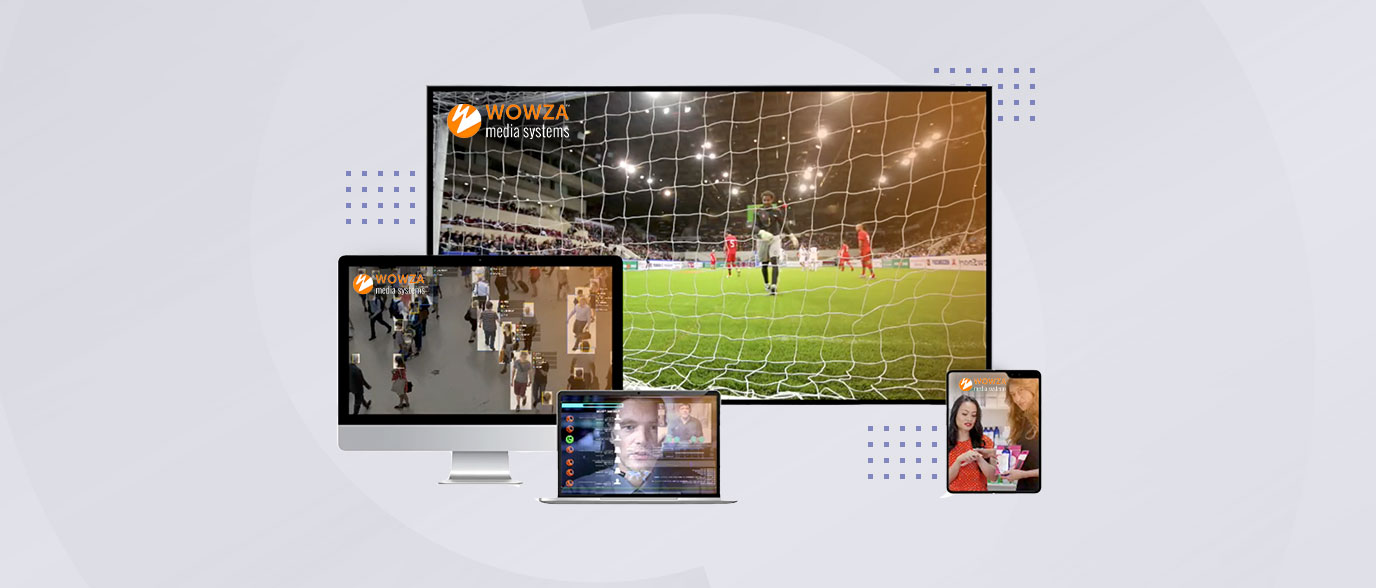 Founded in 2005, Wowza is a live streaming software that uses cloud encoding to deliver live streams to multiple devices. It offers private live streaming and on-demand video hosting.  Wowza offers two main products, the Wowza Streaming Engine and Wowza video streaming services. Wowza streaming engine is usually used for self-hosted streaming. Wowza video streaming services, however, come with the Wowza Streaming Cloud offering that aims at providing low-latency content access to global audiences.
Features:
Cloud live streaming platform

Multiple device live streaming

4K streaming

Live stream recording

Ad-based monetization

Video security 
Pros:
Cross-device live streaming

Mobile screen support

China video delivery
Cons:
Video Monetization Tools

Multiple camera feed is not supported

Event scheduling option is not available
Pricing:
Wowza Streaming Cloud offers four distinct pricing plans and services, including:
Pay As You Go: $29/month, with a 3-month minimum

Basic: $99/month and includes 20 hours of live streaming and 1,000 viewing hours 

One Month Event: $149 one-time purchase including 20 hours of live streaming and 1,000 viewing hours 

Plus: $499/month including 150 hours of live streaming and 7,000 viewing hours
The Wowza Streaming Engine has its own pricing plan packages:
Basic: $175/month + $195/month for each additional instance 

One Month Event: $295/month 

Enterprise: This is a custom plan for large-scale self-hosted streaming 
Vimeo Livestream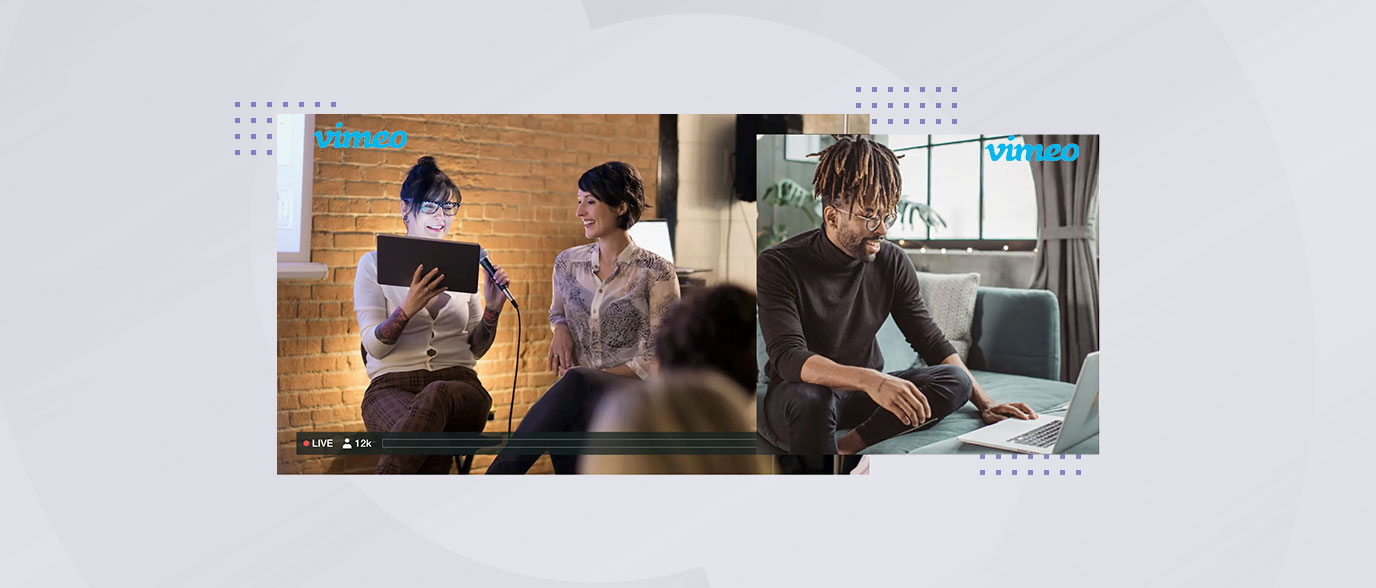 Vimeo is both a private live streaming and video hosting platform and it supports private live streaming.  In 2017, Vimeo acquired the Livestream platform. Vimeo's live streaming platform allows customers to stream ad-free, broadcast-level video in 1080p HD and offers solutions for both beginners and enterprise level. Vimeo has a range of both proprietary hardware and software services for live streaming.
Features:
High-quality video streaming

1080p HD streaming

Robust security

Scalable platform

Abr supported streaming
Pros:
Lots of live engagement tools are offered

Unlimited events and viewers

Ad-free streaming
Cons:
Pricing:
Vimeo Livestream offers three main pricing plans, including:
Vimeo Premium:
Premium pricing: $75/month including both live streaming and VOD services. 
Vimeo Enterprise:
Enterprise Pricing:

Designed for enterprises with custom pricing information
Vimeo OTT:
Starter Pricing: $1/subscriber per month

Growth Pricing: Starting at $500/month
Wrapping Up,
Security and privacy features are crucial for live streaming exclusive content as such content cannot be streamed to everyone and only limited people should have access to it. In fact, these features are what make private live streaming events possible.
We hope we have been able to help you in choosing the right private streaming platform after discussing all of the features, prices, and security capabilities of all of the leading private live streaming solutions.
Interested to try out our private live streaming platform yourself? Take a 14-Day Free Trial of Muvi Live, now!