Second Row Text Section
With Muvi One's Add-On Media Assets or Bonus Content feature, you can effortlessly upload supplementary material alongside your primary content. 
This additional content can take various forms, including trailers, teasers, music videos, behind-the-scenes footage, bloopers, or PDFs, and can be useful for any type of content on your video streaming platform, such as eLearning, media and entertainment, or health and fitness. These add-on assets can be beneficial to users who wish to download song lyrics, learn about exercises or yoga postures, or access recipes that complement the primary content, enabling them to gain a better understanding of content.
Second Row Highlight Section
Highlights
Add multiple assets at a time

Multi-format support

Customized appearance on the storefront
Add Multiple Assets at a Time
Add Multiple Assets at a Time
Muvi One allows you to add multiple assets at once for any primary content. You can specify the number of add-on assets you wish to add, categorize and format them, and upload them simultaneously in one go.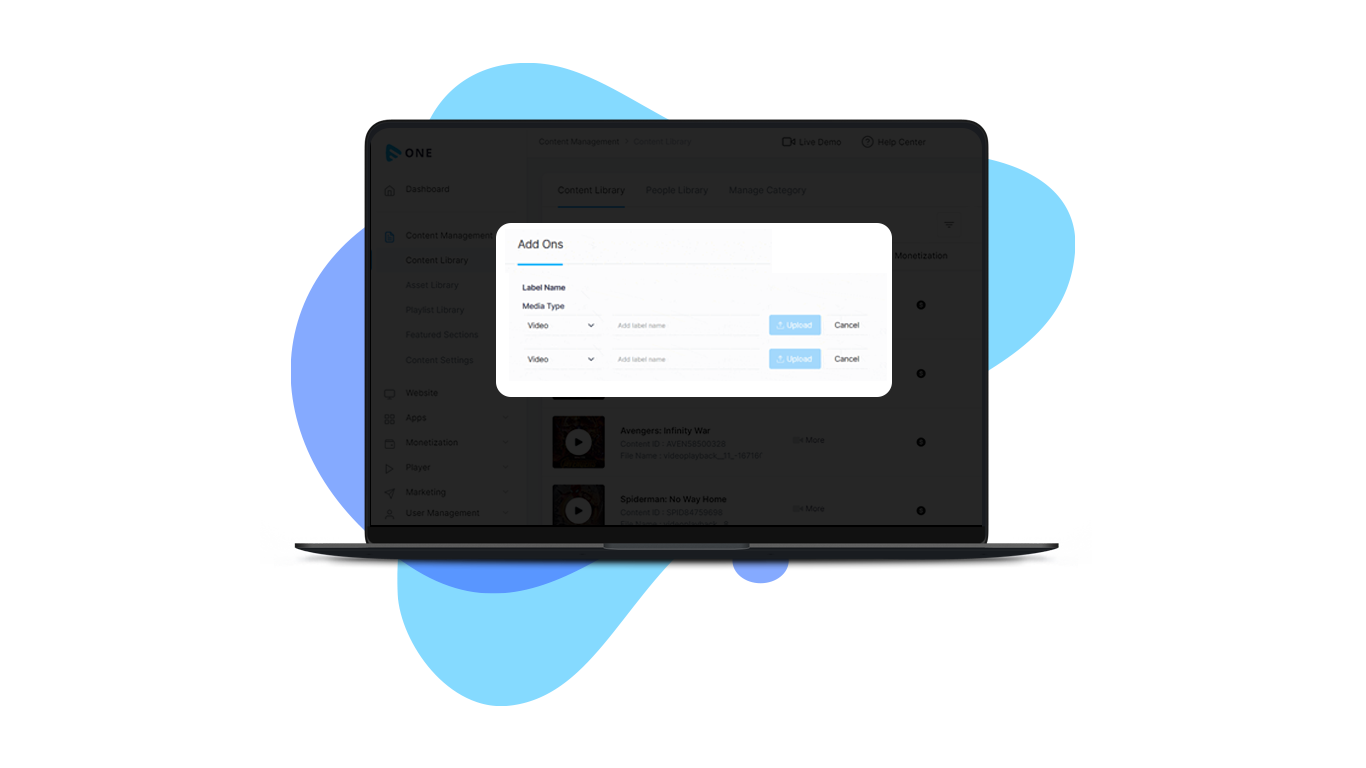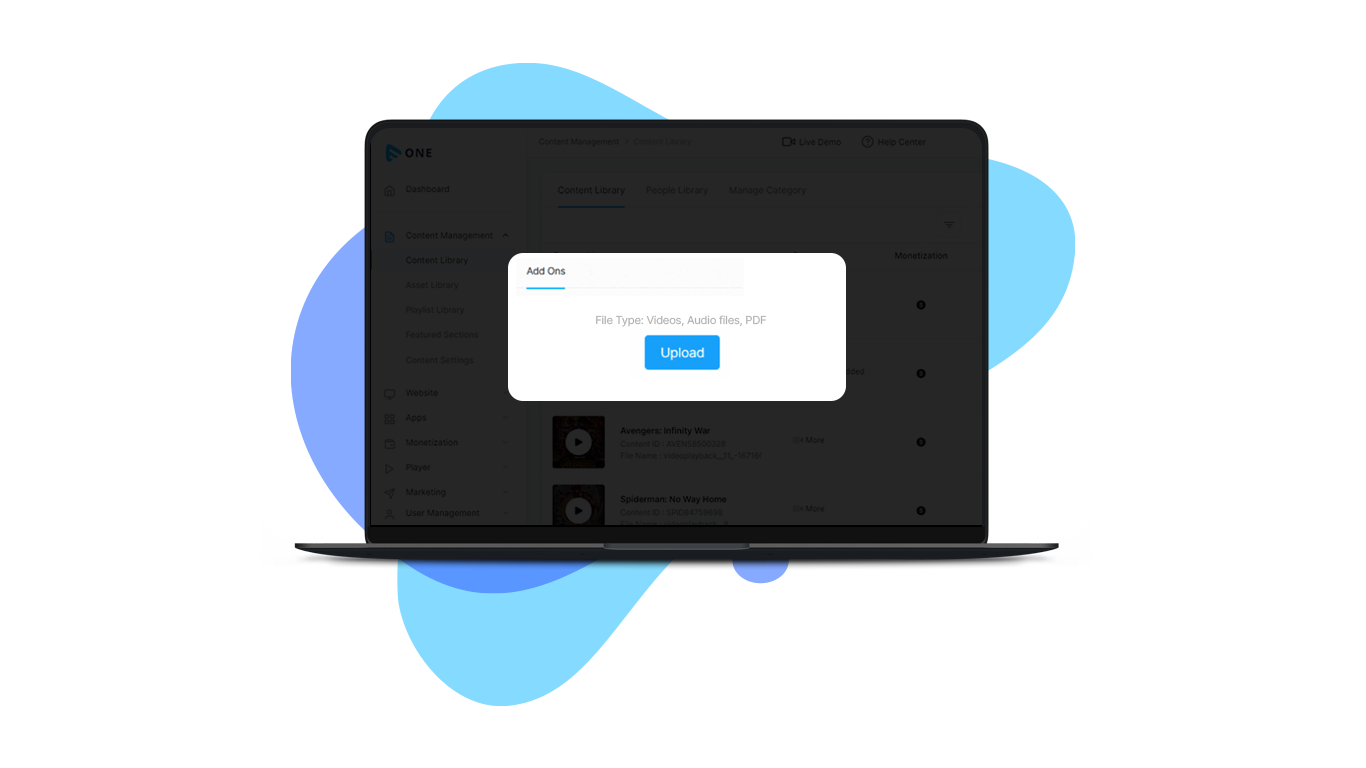 Multi-format support
Compatibility
Dolby Atmos feature is supported on all Muvi One platforms like TV, mobile, website, etc.
Customized Appearance on the Storefront
Enhanced audio quality
Dolby Atmos provides an immersive audio experience with a high level of detail and clarity, delivering a more dynamic and engaging audio experience for users.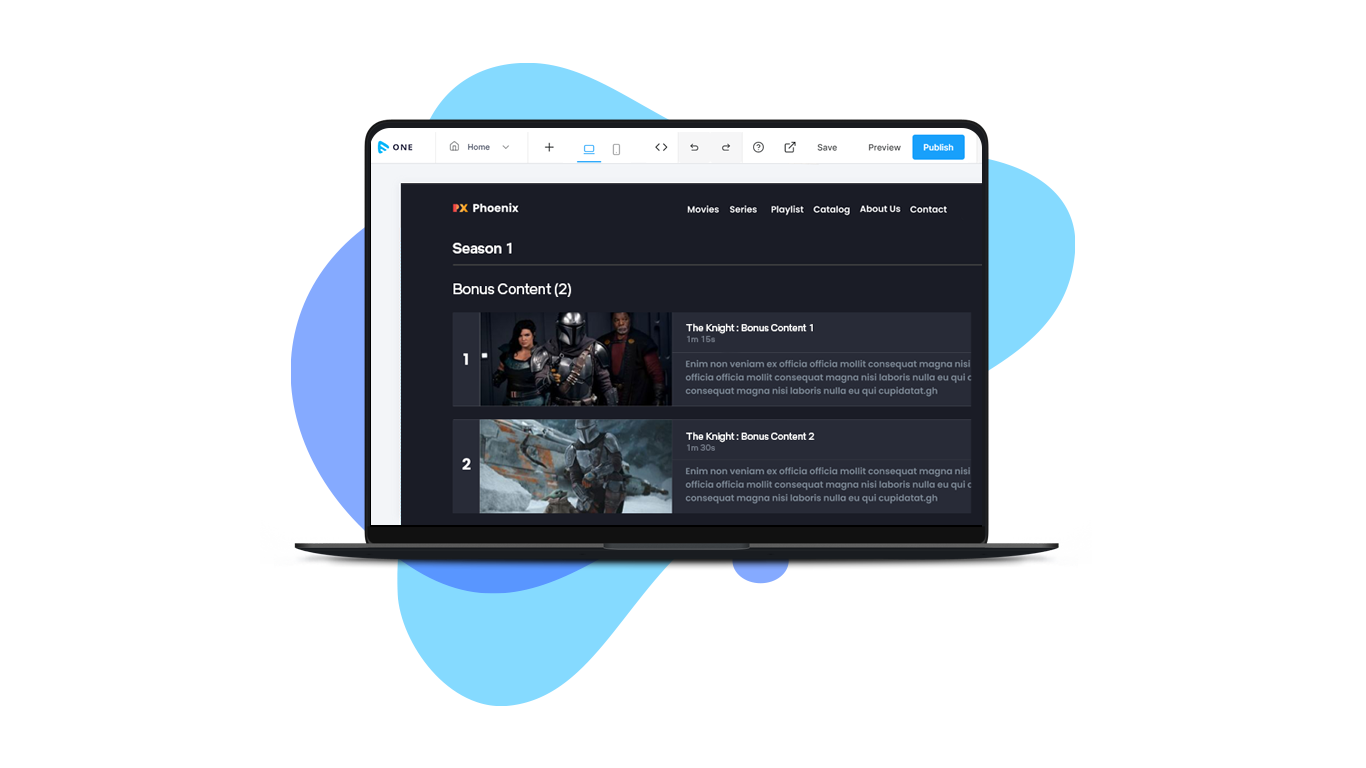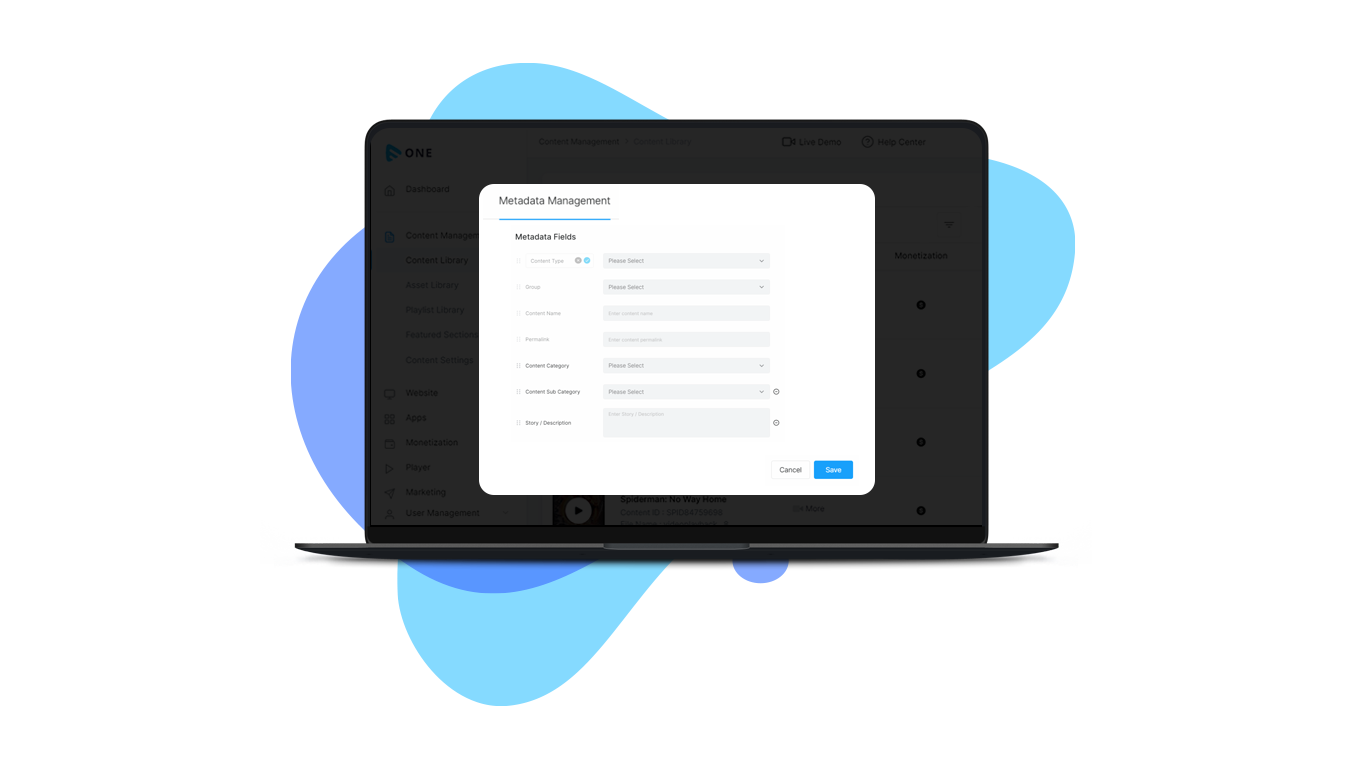 Additional Metadata
Assign separate label names and additional metadata to your add-on content to improve the visibility and searchability of assets. This allows users to search for add-on content independently.
Get Your Free Trial Today. No Purchase Required
Add-on Media Assets | Cancel anytime | Expand Business
Already using a platform? Muvi will help with Data Migration, Customizations, and Integrations. Switch to Muvi today!
Upgrade / Cancel Anytime. No Commitments.