Second Row Text Section
We enable GDPR (General Data Protection Regulation) compliance by prioritizing GDPR's data privacy, security and governance principles. "Privacy by Design" has been Muvi's principle since early days. The term "Privacy by Design" means "data protection through technology design." From data governance, data erasure, data portability to addressing GDPR data minimization principle — Muvi is committed to customer success and in helping them on their GDPR compliance journey. Here's a detailed list of new and enhanced features we've built to help you be GDPR compliant.
Second Row Highlight Section
Highlights
Cookie Policy in Multiple Languages

Data De-Linking

Minimum Data Collection & Storage

Request and Withdrawal of Consent

Two Factor Authentication for CMS access
Cookie Policy in Multiple Languages
Cookie Policy in Multiple Languages
Muvi supports cookie message which can be enabled from the CMS and outlayed in multiple languages. A cookie message will be displayed when a user visits your website. Use Muvi to define a custom cookie policy from the CMS and build a page using website static pages. Cookies on the Muvi platform is used solely to store an end-user's preferred language for session management and video and audio logging purposes and does not collect/store any personal information.


Data De-Linking
Muvi users can define a time period for de-linking or anonymising end user logs or transactions. You can remove identifying details about the data collected from end users behavior after a specific time frame and it can be configurable within the CMS.
Minimum Data Collection & Storage
Minimum Data Collection & Storage
For the Muvi platform, only a user's name, email and password are required and collected. This data is required to provide access to specific functions such as login, purchases, and content authentication and is stored on the platform until a store is deleted (30 days from grace period expiry). You have the privilege to delete specific users from the system, in case existing logs are de-linked and only user email is flagged and stored to allow prevention of misuse.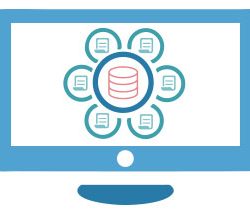 Request Consent
Muvi customers can request consent from their users. Add a checkbox to the registration page by putting a custom user profile field. The checkbox can be made either mandatory or optional as per your convenience and or requirement.
Withdrawal of Consent
Your end users can easily withdraw their user's consent for sharing info with your store or the Muvi platform at any time by logging into their profile. Get details on logs such as the time when consent was provided and removed from the export within the CMS.


Two Factor Authentication for CMS access
Two Factor Authentication for CMS access
Get two factor authentication through email for all the admin accounts on your online stores with Muvi. This feature allows you to secure access to your store and CMS.
Last Login & User Deletion
Last Login & User Deletion
Use Muvi platform to view a user's last login information through CMS or using the user data export. End user support in the CMS allows you to delete users from your store. This way, you can easily remove inactive users from your store.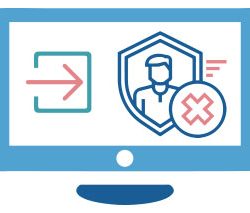 Re-Acceptance of Terms
The GDPR rule requires displaying a message asking the users to re-confirm their terms, in case of any changes. Muvi customers can build a popup using user profile and terms update APIs through BYOD. If a user logs in, you can ask them to accept your updated terms. Muvi's built in BYOD feature allows you to customize the pop-up by using external development or from within the CMS.
Get Your Free Trial Today. No Purchase Required
Launch your very own Video / Audio Streaming Platform | Get Websites and Apps across devices | Stream Content across the Globe.
Already using a platform? Muvi will help with Data Migration, Customizations, and Integrations. Switch to Muvi today!
Upgrade / Cancel Anytime. No Commitments.