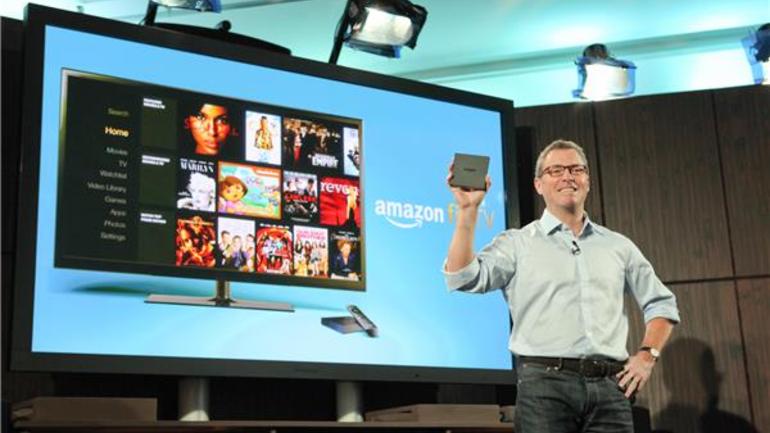 The Amazon Fire TV set-top box and streaming stick are currently the most popular digital video on demand streaming services and  devices entering US homes. Over the first three months of 2015, according to new Strategy Analytics data, the two devices accounted for 30% of shipments in the US.
The company claims there are currently 35.7 million media streamers, such as Google's Chromecast, the Apple TV and Amazon's devices connected to televisions in the US — or 32% of broadband internet homes. Some 3.5 million units of all shapes and sizes were shipped over the first quarter of 2015 alone which makes them more popular than smart TVs, connected games consoles or smart Blu-ray players as a way of linking a television to the web and to streaming or accessing content from apps.
Although Apple still dominates the US market — it has sold over 15 million Apple TV set-top boxes in the US since the device was launched in 2007, Amazon only joined the market in mid-2013 but is making inroads, very quickly, quite possibly because of its combination of content and retail price.
Read the entire story here.