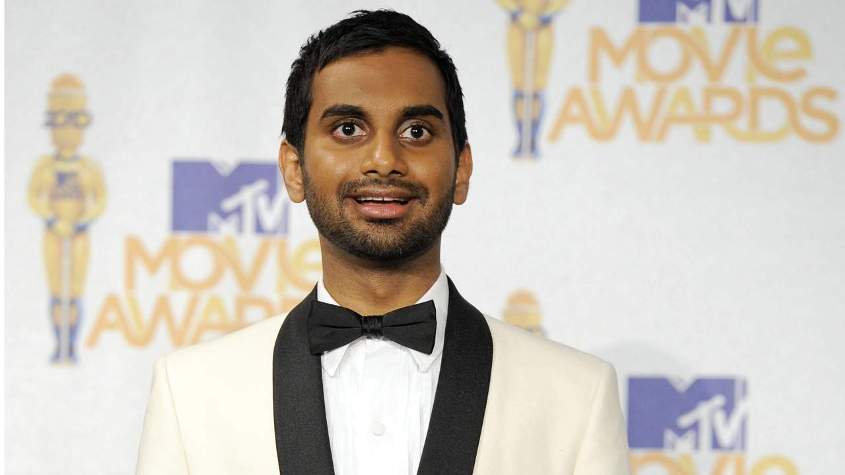 Aziz Ansari is teaming up with some of the producers of Parks & Recreation for a new sitcom at video on demand distribution service Netflix. Deadline reports that the currently untitled show, which stars Ansari, has been given a 10-episode run. Eric Wareheim (the latter half of Tim & Eric), H. Jon Benjamin (who voices Archer), Lena Waithe (a Dear White People producer), Noël Wells (formerly of Saturday Night Live), and Kelvin Yu (who writes for Bob's Burgers) have also been cast. There's no formal description for the show just yet, but Deadline describes it as a semi-autobiographical comedy that "deals with dating and relationships," which sounds like an elaborate way of describing almost every sitcom.
Ansari has worked with Netflix in the past, with two standup specials currently exclusive to the service. This new show is being co-created with Alan Yang, a Parks & Rec executive producer. Both Ansari and Yang will serve as executive producers of the show, as willParks & Rec co-creator Michael Schur and Parks & Rec executive producer David Miner. The show is said to have started filming in New York, but there's no word on when it's expected to be ready to air. Based on the people involved, it's probably something that comedy fans — or, at the very least, Parks & Rec fans — will want to look out for.
Read the entire story here.