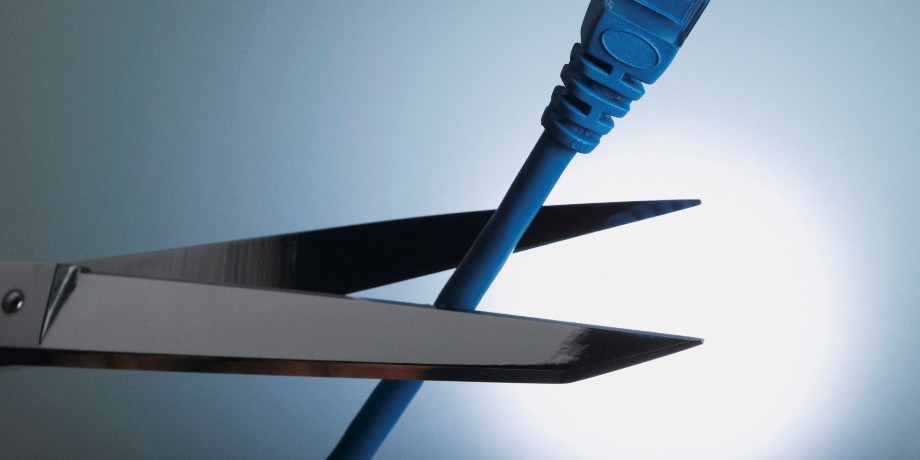 If you're cutting the cord and dropping cable TV you're going to be more reliant on your Internet connection. So it helps to have options.
That choice is the key to picking the best, and most affordable, Internet service for your needs. You've got to be willing to play one company off another, and you've got to be willing to make a switch if your current provider won't cut you a better deal.
Here are 7 things you need to look out for :-
Here are some quick tips to help make a decision.
Get rid of your comcast.net e-mail address – and any address that ties you to a specific Internet service provider. If you switch phone companies you can take your phone number with you. But if your e-mail address is mikerogoway@comcast.net (that's not my address, by the way), you can't take it with you if you dump Comcast. So pick a free, web-based alternative – Google, Outlook, Yahoo, even AOL. Notify your contacts of the new e-mail address and phase out your comcast.net address.
Figure out the speed you need. If you're streaming video, 5 megabits per second is probably the bare minimum. That might be enough if you're streaming to a laptop or tablet instead of a big screen. But if you want dependable high-def streams, or you have multiple people in your house online, consider something faster. Comcast's basic speed now starts at 50 Mbps (though it offers slower tiers). That's plenty fast for nearly everyone's needs today, though new online services are emerging that could soon tax even those fast speeds.
There's no list price: This isn't like buying groceries. It's more like buying a car: So negotiate. The companies want to get you on the phone so they can make a sale. Turn that to your advantage. Call each of your choices and quote them the other's price. Let them know you've done your homework.
It's not apples to apples: ISPs and cable companies bundle services in different ways and offer different speeds, offering price guarantees for varying lengths of time. It's hard to weigh them against one another. Write down what each company offers and list the pros and cons for each.
Watch out for introductory offers: These prices expire after several months, or a year or two. Prices may go up sharply afterward. But these introductory prices can be quite good. Write down the expiration date on the calendar and call that day to see if the ISP will renew your deal. If it won't, be prepared to switch.
Know what you're paying for. Many ISPs will charge you an equipment rental fee for a modem. You can generally buy your own modem for less than what it would cost to rent the device for a year.
Low-income options: CenturyLink and Comcast each offer Internet service for $10 a month to low income households. CenturyLink's service is 1.5 Mbps – too slow for most video streaming site; Comcast's is 5 Mbps.
Read the entire story here.