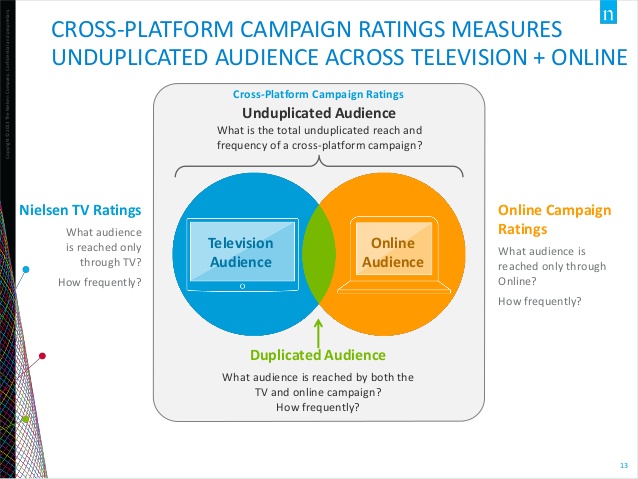 The fragmenting media landscape is affecting advertising reach for the better, according to leading industry analyst Nielsen.
The measurement giant used its Total Ad Ratings platform to research the effectiveness of 12 campaigns across traditional TV and the Internet TV platform, which were intended to reach people aged 18 to 49. All of them were similarly sized, serving at least one billion television exposures and 100-500 million online impressions.
Overall, the study found that a cross-platform approach reached far more of the desired audience than TV or online efforts would have on their own. The 12 campaigns were able to reach an average of 10.4% more people in the desired audience by including an online component.
In terms of hard numbers, in total, an average of 99 million 18-49-year-olds were reached with the campaigns — and the addition of online added an additional ten million people within the desired audience. Overall, the 12 integrated campaigns reached almost 75% of the audience they sought to engage. In contrast, TV alone reached over two-thirds of the desired audience.
Read the entire story here.