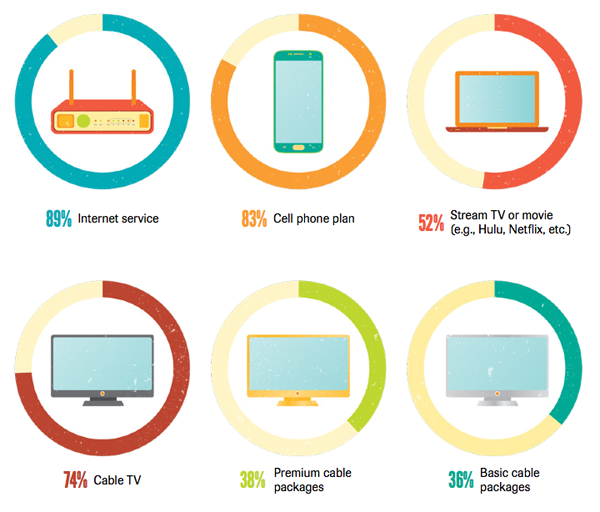 With word this week that Apple plans to roll out its own $10 a month music streaming service next week, the subscription economy grows yet another option. With ISP fees, cable and satellite, mobile phone, and discrete content services like Netflix, Hulu and Spotify already draining our wallets, one would think Americans had reached a media subscription saturation point. And yet our appetite for media only keeps expanding.
Americans are getting much savvier and thoughtful about how they invest in the subscription economy, however. According to a new survey of user subscriber habits and shopping habits from Blackhawk Engagement Solutions, we are always on the hunt for optimizing our subscription load.
The survey finds that 89% of households have Internet service, while 83% have mobile phone service subscriptions. Cable TV is in 74% of households surveyed, while 38% subscribe to premium cable packages of some kind (36% are at basic cable levels). Interestingly we are now at the point where a majority (52%) are supplementing their TV viewing with a subscription to an online VoD platform like Netflix or Hulu.
Read the entire story here.