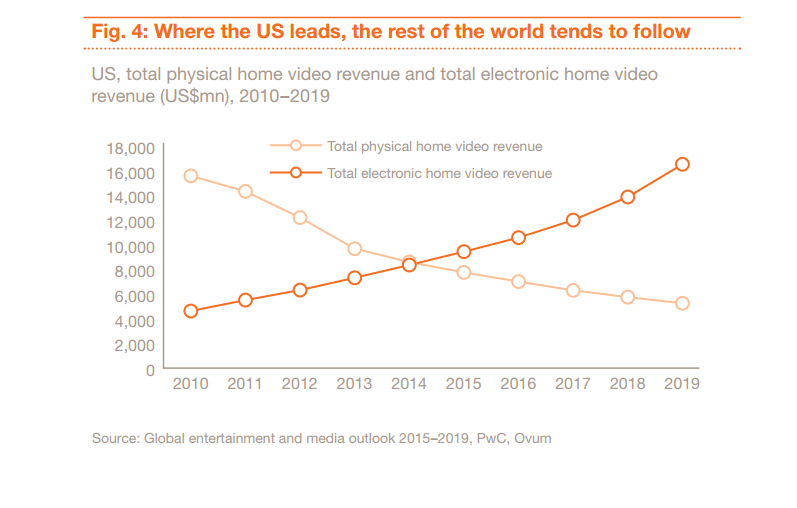 A report released Tuesday said that the money spent to download movies and stream videos with video streaming with VOD network will rise above that for buying and renting DVDs for the first time ever, according to Bloomberg.
The PricewaterhouseCoopers study found the revenue from downloading and streaming is expected to jump 13% to $9.5 billion in 2015 as sales of physical DVDs lower to $7.8 billion. The firm added that streaming will become a $12 billion industry in 2017, rising above the money spent going to movie theaters.
Read the entire story here.