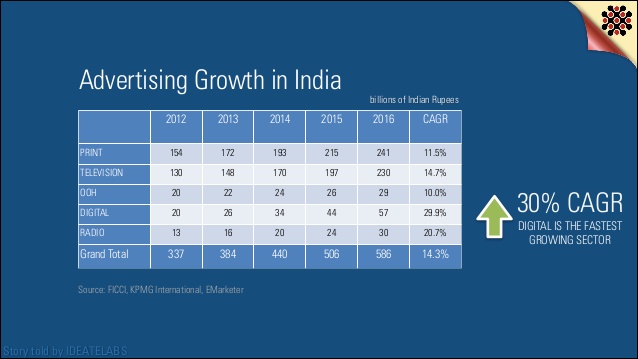 There has been a remarkable emergence of viewers that are  looking for good entertainment at a time of their convenience and at a good price. In a bid to break out of the box of linear consumption of entertainment shows, they turn to the internet.  The number of online video on demand viewers in India was close to 60 million till July 2014 according to Statista. Out of this a majority 14.2 million were male viewers in the age bracket of 15-24 years. While female viewers in the same age bracket were 8.5 million. The age bracket of 25-34 years also had a lot of online video viewers with the male audience consisting of 13.8 million and women 8.4 million.
In 2014 over 23 billion minutes of videos online were watched each month by Indians and an average user watched 432 minutes of video in a month. According to report recently released by Ideate Labs an average internet user in India spends 88% more time on sites with videos and 70% of marketing professionals report that video converts better than any other mediums online.
Read the entire story here.